Endodontics Hot Topics – Season Pass #2
Summary:
Date: Friday, November 5, 2021
Time: 8am – 4pm (including lunch hour)
Location: Maggiano's Restaurant @ Oak Brook
Speaker: Gordon Barkley, DMD
CE Credits: 7 CE Lecture Credits
Tuition: (Breakfast and Lunch Included)
AGD Dentist: $150
Non-AGD Dentist: $225
Hygienist or staff (AGD Dentist): $65
Hygienist or staff (Non-AGD Dentist): $85
Student/Resident: $20
Season Pass AGD members ONLY $400
Speaker's Bio: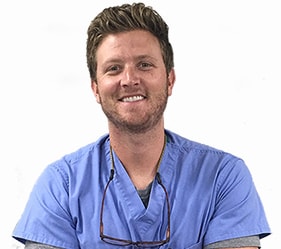 Dr. Gordon Barkley graduated Midwestern University in Downers Grove for dental school in 2015 and Marquette University in Milwaukee, Wisconsin for his post-doctoral endodontic residency 2017… receiving a certificate in endodontics and a masters of science in dentistry.
He has since owned a solo private practice limited to endodontics in Peoria, IL where he and his wife, Anna, were born and raised.
He currently teaches part time at Marquette University in the endodontic department and at St. Francis Hospital's general practice residency in Peoria, IL.
Dr. Barkley is a diplomate of the American Board of Endodontics and has published in the Journal of Endodontics, He has received numerous awards for research and recognition of leadership and service within the profession and his community.
Course Description:
 The objective of the lecture is to:
Reiterate basic principles within endodontic theory, diagnosis, chemo-mechanical debridement and obturation.
Provide information in regards to the advancements of the specialty with small field of view cone beam CT.
Update audience on surgical breakthroughs within the specialty leading to the near doubling of clinical success (apicoectomy vs. endodontic microsurgery).
Provide information on "cracked teeth" and the advancements of materials allowing retention of the natural dentition.
Discuss contemporary practices with irrigation, lasers, and biomaterials.
Registration:
Online registration is open now, select your tickets at the bottom of the page and "Add to Cart"
---