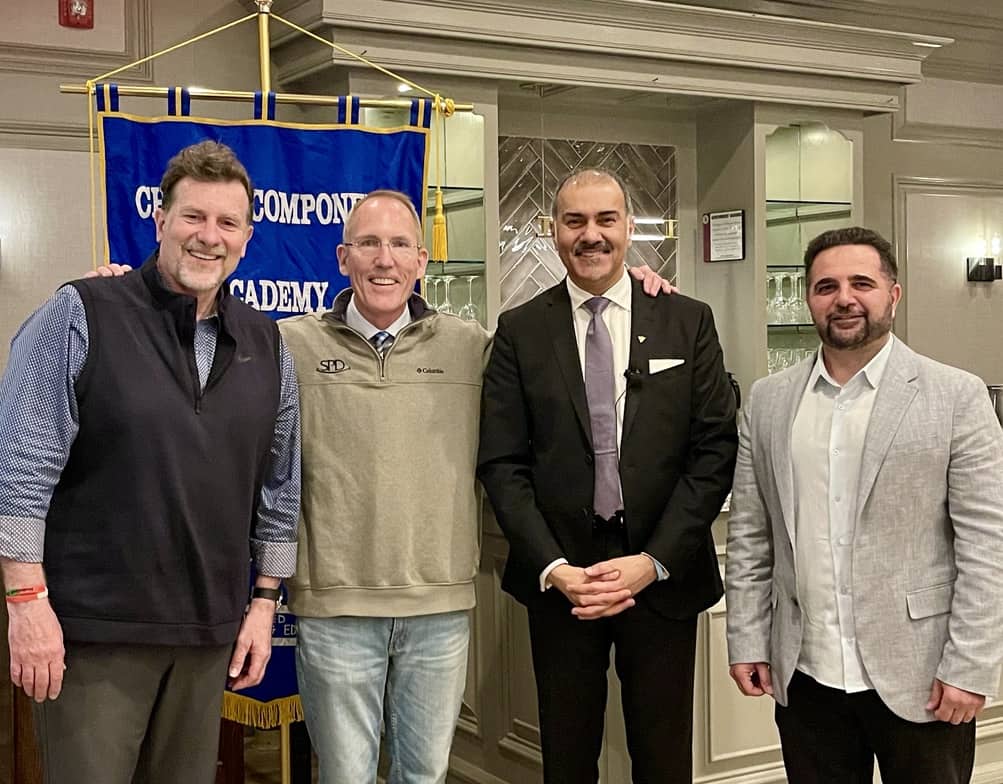 On Friday, May 12th, 2023, in conjunction with the Illinois State Dental Society at Maggiano's restaurant in Oakbrook, IL, the Chicago component of the Academy of General Dentistry hosted Dr. Neeraj Khanna. Dr. Khanna demonstrated his methods for treatment planning a variety of complex cases with severe wear. A method was presented that simplified the complexity by getting comprehensive records at the outset so that the case could be built with a solid idea of what esthetic outcome was desired from both the patient's perspective and the clinicians. Function then followed. Orthodontics and appropriate concern for TMJ stability and occlusion were key considerations. Temporization was utilized to determine if the prescribed plan was working. At various stages the records were once again obtained to ensure the best results. The lecture and pictures of the various stages in treatment showed a stepwise way to achieve exceptional results. Dr. Khanna communicated his methods and the reasoning behind them impeccably. Our doctors had questions throughout the day, and we all benefitted from his vast knowledge and experience.
The Chicago AGD is thankful for our sponsors who generously supported our lecture. DANDY Dental lab-a partner for introducing and developing 3D dentistry into your practice. Henry Schein-distributor of dental products and services. Garfield Refining for your refining needs. WealthWave for helping dentists to take control of their financial future. Smile Partners USA who help dentists by supporting clinical expertise while they manage the business. Old National Bank-specialists in dental banking needs. Deborah McPhee who provides Sexual Harassment Prevention Training for dental offices. Tim St. Clair, Senior Territory Manager of Kettenbach Dental, a dental company with products that you never stop using once you try them.
The May lecture was the fourth of four Chicago AGD seminars for the 2022-2023 season. Please join us for our next year's 2023-2024 Seminar Series beginning on September 15th, 2023.
Title: Dental Sleep Medicine-the entire executive team of the Midwest Dental Sleep Centers will show our AGD dentists all the steps involved in treating patients with Mandibular Advancement Appliances with SDB and sleep apnea.
Prepared by Deepa Williams, DDS, Chicago AGD Editor