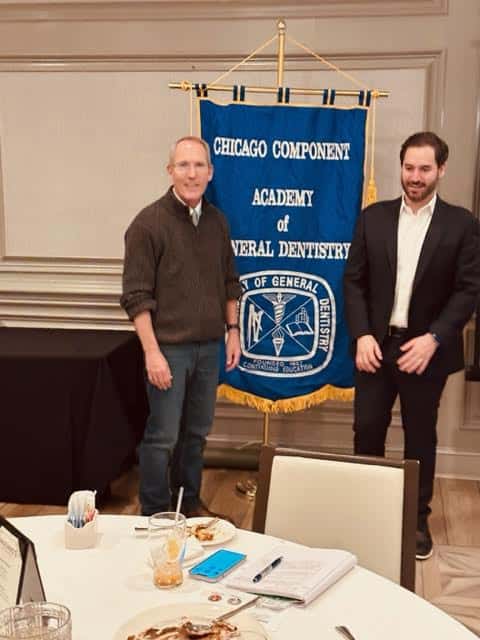 Digital Smile
Design with 3D Integration: Creating a Pre-planning Roadmap for
our Cosmetic Cases" – Season Pass #3
Dr. David Turok presented Digital Smile Design with 3D Integration: Creating
a Pre-planning Roadmap for our Cosmetic Cases in April. He received his Undergraduate degree at the
University of Virginia and his DDS from Virginia Commonwealth University School
of Dentistry. He then completed a post-graduate AEGD at the University Of
Florida School Of Dentistry.
He presented the future of treatment planning is the utilization of digital
smile design with 3D integration to create a simulated roadmap of our
interdisciplinary cases. Elements of digital smile design can be combined with
anticipated orthodontic movement and pre-restorative surgery to fabricate a
three-dimensional motivational mockup of our restorative plan. This technology
enables us to effectively communicate our goals with our patients, labs, and
specialists, increasing predictability and allowing us to begin with the end in
mind.
Dr. Turok also demonstrated how to utilize Digital Smile Design to properly
formulate a treatment plan based on Facially Generated Treatment Planning
principles. He also showed the
incredible possibilities on the horizon utilizing the 3D integration capabilities
in combination with the Digital Smile Design software to create 2D and 3D
motivational mockups to aid in our treatment planning. He showed how to utilize
these elements to properly communicate the desired restorative outcomes to our
patients, labs and specialists in an interdisciplinary cosmetic case.
The Chicago AGD is thankful for our sponsors who generously supported our
lecture. Old National Bank, DANDY Dental, Henry Schein, Garfield Refining,
Wealth Wave, ILSHPT and SmilePartnersUSA.
Join us for our next course on Friday, May 12th at Maggiano's Little
Italy in Oak Brook for "The Art of Complete Dentistry: Functional Occlusion
& Predictable Aesthetics.