Northern Illinois Academy of General Dentistry
Presents:
Evaluation & Interpretation of Maxillofacial CBCT Scans
Featuring: Mitra Sandrameli, DMD, MS
Friday, April 21, 2023
New Location: Northern Illinois University Rockford Convention Center
8500 E. State St. Rockford, IL 61108
The NIU Rockford Convention is conveniently located off I90 W at State Street (one hour from O'Hare)
CAN'T ATTEND A LIVE COURSE?
WE ARE NOW OFFERING OUR COURSES ON ZOOM!
No recordings will be available at this time.
Speaker Bio: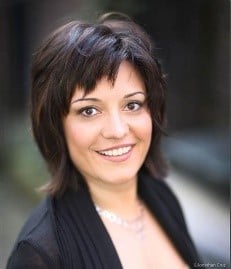 Dr. Mitra Sadrameli received her DMD in 1992 from the University of Florida. Following graduation, she completed the AEGD program at Columbia University College of Dental Medicine in New York City and maintained a private practice in general dentistry until she returned to graduate school in 2009 to earn her certificate in Oral and Maxillofacial Radiology and Master in Science at the University of Texas Health Science Center in San Antonio.
Author of a number of articles and book chapters, she has delivered presentations nationally and internationally on 3D imaging, its influence on personal patient care, including diagnosis of pathology as well as surgical planning for dental implant site development. Her area of interest is the added value evaluation that imaging modalities such as CBCT provide to the clinical and surgical team.
Dr. Sadrameli currently serves on the review boards of multiple peer-reviewed journals. She maintains a full-time private practice in Oral and Maxillofacial Radiology in Chicago, IL, and is affiliated with the University of Washington in Seattle, WA
She has served on multiple dental committees; the American Academy of Oral Maxillofacial Radiology(AAOMR) Ad Hoc Committee for Malpractice Insurance, the AAOMR Strategic Planning Committee, and as Co-Chair of the Radiology Practice Committee, as well as representing the AAOMR at the ADA Commission for Continuing Education Provider Recognition(CCEPR), as well as Council on Dental Benefit Program's Coding and Transaction Committee.
Course Information:
CBCT has transformed the day-to-day practice of Dentistry. This presentation will provide an overview of how to view and incorporate CBCT into your practice for optimal patient care. Participants will be able to get a better understanding of CBCT anatomy and normal variations of anatomic structures. Strategies for image interpretation as well as medico-legal considerations will also be discussed.
Course Objectives:
At the completion of this course, the participants should be able to:
• Understand the principles of CBCT
• Be able to accurately describe indications and contraindications for intraoral and CBCT scans
• Appreciate and understand the limitations of the CBCT radiography
• Recognize and understand the effects of common CBCT imaging artifacts
• Understand the risks associated with CBCT scans in adults and children
• Identify normal and common incidental, abnormal, and pathologic findings
• Recognize applications of CBCT scans for surgical procedures such as implant installation, and evaluation of impacted teeth, TMD, and lesions in the jaw.
• Understand the medico-legal implications of CBCT imaging
Lodging:
*NIAGD  room rate available at The Rockford Radisson, 815-226-2100. Must be booked by 3/21/2023
CE Credit:
7 hours of lecture credit may be used towards FAGD, MAGD or re-licensure for dentists and hygienists.
 When:
Friday, April  21, 2023
8:30—12:00 Lecture
12:00—1:00 Lunch
1:00—4:30 Lecture
 Price:
Return the completed form with your check payable to Northern Illinois Academy of General Dentistry (NILAGD) to :
Stephen Petras, DMD, MAGD, FICOI
120 W. Front Avenue
Stockton, IL 61085
Phone: (815) 947-3700
Fax: (815) 947-9058
[email protected]
REGISTRATION FORM:    
• When Registering, please note if you require a vegetarian option for lunch!
            

                                                                         AGD Member                                Non-AGD Member

Dentist or first person-                                $  250.00                                     $300.00
From office:
First additional staff/Hygienist                  $100.00

Each additional staff member                      $75.00

Total Number Attending Live ___________________ Total Vegetarian meals _____

Attending via Zoom ________
Amount Enclosed _________________________Signature ________________________________
Please Print:
Name: ______________________________________
AGD No. _______________________________
Name: ______________________________________
AGD No. _______________________________
Address: _____________________________
City, State, Zip: _______________________________
Office Phone: _________________________________
Fax No: _____________________________________
E-Mail Address: ______________________________

To pay with credit card contact Jamie Petras, NIAGD Executive Secretary at 815-541-3795 or [email protected]
Refund Policy: Full tuition refund is available without penalty up to one week prior to scheduled course.

For information contact:
Stephen Petras, DMD,MAGD, FICOI
Phone: (815) 947-3700
Fax: (815) 947-9058
E-mail: [email protected] OR [email protected]
________________________________________
ACKNOWLEDGEMENT
Presenting a program of this nature is a group effort, and would not be possible without the assistance of many individuals and companies. A complete listing of contributing companies will be available at the program site.

UPCOMING NIAGD HYBRID CE SEMINARS:
10/13/2023 Oral Pathology Update -Susan Muller, DMD, MS
4/5/2024 Guided Implants-Adam Foleck, DMD
---
---