Presented by
  Dr. Robert Convissar
Friday-Saturday, April 7-8, 2023
Speaker: Dr. Robert Convissar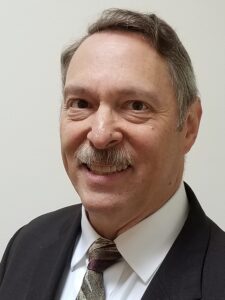 Dr. Robert Convissar is a pioneer in the field of laser dentistry. One of the first dentists in the world to incorporate lasers into general practice he has over 32 years of experience with CO2, Diode, Erbium, and Nd.YAG wavelengths.
He has authored over fifteen peer-reviewed papers and 7 laser textbooks. An international lecturer from New York to London to Sydney to Tokyo to Dubai to Bahrain to Saudi Arabia and everywhere in between, he has delivered close to 400 Laser Certification and Laser Tongue Tie Certification courses worldwide. He practices laser-assisted dentistry in New York City. He is the only dentist in the world to have the triad of awards:
• Diplomate of the American Board of Laser Surgery
• Fellow of the American Society of Laser Medicine and Surgery
• Master of the Academy of Laser Dentistry
As well as being a Fellow of the Academy of General Dentistry
His seminal textbook Principles and Practice of Laser Dentistry, now in its 2nd edition, has been the standard textbook on laser dentistry for over a decade – translated into Spanish, Portuguese, Russian, and Chinese, with more editions pending. He is the co-author of Color Atlas of Tongue Tie and Lip Tie Laser Frenectomy – the first textbook in the world on the subject. He practices laser dentistry in New York City, where he also serves as Director of Laser Dentistry at New York Presbyterian Hospital of Queens.
Course Description:
Course Objectives:
Who Should Attend?
These hands-on programs were designed originally for AGD Fellows striving to be AGD Masters. We have discovered that these programs can be valuable to all dentists from new graduates to the most experienced clinicians.
CE Credit:
16 hours of participation credit for those who attend the 2 days of lecture and hands-on. 34 total hours of participation credit to those who attend the 2 days of lecture and hands-on, complete the assigned protocol in their office, and return to document the protocol assignment.
When:
Friday April 7,  2023
8:00AM – 12:00PM Lecture
12:00PM – 1:00PM Lunch
1:00PM – 5:00PM Lecture
Saturday, April 8, 2023
8:00AM – 12:00PM Lecture & Hands-on exercises
12:00PM – 1:00PM Lunch
1:00PM – 5:00PM Lecture & Hands-on exercises
Program Site:
GC America Inc
3737 W 127th St,
Alsip, IL 60803 708-371-7300
Price:
The total tuition for Premasters for this course, which includes the reporting session is $975.00. MAGD's receive a $100.00 discount and pay $875.00. Non-AGD member is $1075.00. Tuition includes continental breakfast and lunch Friday & Saturday, and a banquet on Friday evening at 5:30PM. Please indicate on your registration whether you will be attending the banquet. Thank you. Friday night dinner is at Zachary's Grill Located in: Westgate Valley Commons Address: 13415 S Ridgeland Ave, Palos Heights, IL 60463 Time: 5:30pm A shuttle can be arranged to Zachary's Grill if needed with notice.
 Hotel Information:
DoubleTree by Hilton Hotel Chicago-Alsip Address: 5000 W 127th St, Alsip, IL 60803 Phone: 800-222-8733 Rate: $121 + Tax
Shuttle from Midway Airport to the Hotel; 10 miles approximately 30 minutes. Reservations can be made online at www.ChicagoAlsip.DoubleTree.com, or by calling 800-222-8733, and referencing AG to obtain the discounted rate of $121 plus tax per room per night. Guests must make reservations by the cutoff date of 04/01/23.  (When you go to the website-put in your dates and then click on Special Rates and put in AG and it will go right to your room with the correct rate of $121. If you have Hilton points be sure to login in first.) If guest will be making the reservation after the cutoff date for each block indicated above, then they must click on this link and the corporate code of 0560081829 should automatically populate the discounted rate assuming the hotel has rooms available to book. *Guestroom reservations must be cancelled 48 hrs. prior to arrival or your credit card will be billed.
**Dr.  Mora can arrange a Shuttle for the doctors from the Hotel to GC America at 7:15 am Friday and 7:30 am Saturday. A shuttle can be arranged to take people back to the hotel as well and to dinner on Friday.  Please email Dr. Cheryl Mora at [email protected] if you will require Shuttle service
GC America is 1.7 miles and approximately 8 minutes from the DoubleTree Hotel.
 Protocols-Note Protocols will be on Zoom until further notice.
Protocols will be Thursday, April 6th at 5:00pm via Zoom. Please RSVP to Dr. Cheryl Mora at [email protected]  by September 9, 2022 to present protocol reports on Thursday, March 23rd and a Zoom link will be emailed to you.
---
NEW DENTISTS!!! Three (3) full Scholarships will be made available at each program to AGD member dentists who have graduated less than 3 years ago! For more information contact: Dr. Cheryl Mora at [email protected] or 847-638-7223.
---