Northern Illinois Academy of General Dentistry
Presents:
Success with Older and Medically Complex Patients
Featuring
Randy Huffines, DDS, FRCS(ED)
Speaker Bio: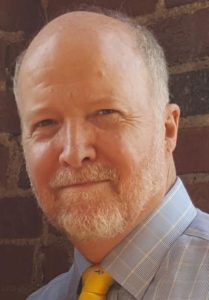 For the past 35 years, Dr. Huffines has primarily treated older and medically complex adults in a traditional private practice, in hospitals, and in nursing homes. He is one of only a handful of practicing clinicians in the United States who has completed a two-year postdoctoral Fellowship in Geriatric Dentistry. He is Past President and a Fellow of the American Society of Geriatric Dentistry, Fellow of the American Association of Hospital Dentists, Diplomate of the American Board of Special Care Dentistry and Fellow of the Royal College of Surgeons, Edinburgh, Scotland, with a membership in Special Needs Dentistry. In 2004, he was appointed to the American Dental Associations Elder Care Task Force. Dr. Huffines is the originator of the ADA's Preventive Office of the Year Award. He has served on the Editorial Board of two major dental drug references. Dr. Huffines holds faculty appointments in colleges of dentistry, medicine, nursing and allied health sciences. As a frequent conference speaker, he is known for his ability to take complex issues and translate them into easy-to-understand concepts and practical techniques that the entire dental team can use immediately with their patients.
Course Information:
Older and medically complex patients are the fastest growing patient demographic in the United States. The entire dental team must be trained to meet the unique needs of these patients. Visual and/or hearing impairments can lead to misunderstandings between the patient and the dental team. Medical conditions, such as stroke, cardiovascular disease, cancer and Alzheimer's, require alteration in "normal" dental treatment, to assure a successful outcome. Root caries is a common and frustrating problem, requiring the use of the latest adult preventative protocols and restorative techniques. Millions of seniors are partially or totally edentulous, so there is a tremendous need for both esthetic and functional, conventional and implant supported prostheses. Medication use for a variety of problems, such as xerostomia, poor hemostasis and gingival overgrowth, as well as adverse drug reactions, must be addressed.
Course Objectives:
• Understand the implications of biologic aging on restorative and preventative dentistry
• Adapt the principals of heterogeneity of aging and life span to treatment planning
• Prevent pitfalls when seeking medical consultation
• Discover the latest recommendations for those taking bisphosphonates and anticoagulants
• Evaluate current anti-caries chemotherapeutics, including ACP, CCP-ACFP, and SDF
• Select restorative materials for root caries
• Properly use cervical matrices and the passive wedge technique
• Understand the impact of residual ridge resorption on removable prosthetic design
CE Credit:
7 hours of lecture credit may be used towards FAGD, MAGD or re-licensure for dentists and hygienists.
 When & Where:
Friday, October 26, 2018
8:00—8:30 Registration
8:30—12:00 Lecture
12:00—1:00 Lunch
1:00—4:30 Lecture
Giovanni's Restaurant & Convention Center
610 N. Bell School Rd.
Rockford, Illinois
(815)398-6411
 Price:
Return the completed form with your check payable to Northern Illinois Academy of General Dentistry to :
Stephen Petras, DMD, MAGD, FICOI
120 W. Front Avenue
Stockton, IL 61085
REGISTRATION FORM:
                                                                             AGD Member                                Non-AGD Member
Dentist or first person-                                   $275                                                $325
From office:
First additional staff/Hygienist                    $100
Each additional staff member                      $50
Total Number Attending ___________________
Amount Enclosed _________________________
Total number of vegetarian lunches required_____
Signature ________________________________
Please Print:
Name: ______________________________________
AGD/ADA No. _______________________________
Name: ______________________________________
AGD/ADA No. _______________________________
Address: _____________________________
City, State, Zip: _______________________________
Office Phone: _________________________________
Fax No: _____________________________________
E-Mail Address: ______________________________
To pay with credit card contact Jill at 815-947-3700
Refund Policy: Full tuition refund is available without penalty up to one week prior to scheduled course.
Success with Older & Medically Complex Patients Brochure
---
For information contact:
Stephen Petras, DMD,MAGD, FICOI
Phone: (815) 947-3700
Fax: (815) 947-9058
E-mail: [email protected] OR [email protected]
________________________________________
ACKNOWLEDGEMENT
Presenting a program of this nature is a group effort, and would not be possible without the assistance of many individuals and
companies. A complete listing of contributing companies will be available at the program site.
---
Save the date: Dr. Kevin Anderson, Financial Boot Camp 4/26/19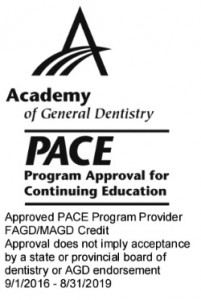 ---