Endodontics: From Diagnosis to Obturation
by Dr. Bill Nudera
Speaker Bio: Dr. Bill Nudera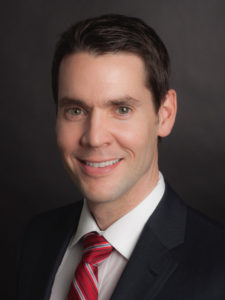 Dr. William Nudera earned a DDS from the University of Illinois at Chicago, College of Dentistry in 1999. Upon graduation, he served in the United States Air Force Dental Corps where he completed a one year AEGD residency program. During his time of service, Dr Nudera received a National Defense Service Medal for his involvement in "Operation EnduringFreedom" and was awarded the title of "Air Force Dental Office of the Year" in 2002. Following his service, Dr. Nudera returned to Chicago where he continued to practice general dentistry while pursuing an education in Endodontics at the University of Illinois at Chicago. Dr. Nudera completed his Endodontic training in 2005 earning his Endodontic specialty certificate as well as a Masters Degree in Oral Sciences.
Dr. Nudera is a Diplomate of the American Board of Endodontics. He has several national and international publications including multiple scientific research contributions to the Journal of Endodontics and a chapter in the endodontics textbook 3D Imaging in Endodontics. Dr. Nudera maintains a full-time private practice limited to Endodontics at Specialized Endodontic Solutions in Bloomingdale, Illinois and downtown Chicago at Advanced Endodontics of Chicago. In addition to his full-time practice, Dr. Nudera speaks nationally and internationally on a variety of Endodontic topics. Dr Nudera currently holds a faculty position in the Department of Endodontics at the University of Illinois at Chicago, College of Dentistry.
Dr. Nudera is a member of the A.B.E. College of Diplomates, American Association of Endodontists, American Dental Association, American Association of Implant Dentistry, Academy of Osseointegration, Illinois Assciation of Endodontists, Illinois Dental Society and the Chicago Dental Society.
Course Description:
Root canal treatment can be a very rewarding part of any dental practice when the treatment process goes as planned. But when control over the treatment is lost, this procedure can be fraught with challenges and frustration for both the practitioner as well as the patient. This course will take the practitioner on an endodontic journey from diagnosis through obturation; providing tips and techniques to establish a systematic and methodical approach to basic root canal treatment.
Course Objectives:
Upon completion of this course, each participants should have a better understanding of
the following:
• The five endodontics facts that drive clinical treatment.
• Current diagnostic imaging and techniques used in endodontics.
• Proper aseptic and isolation protocols.
• Endodontic access design and access treatment planning.
• Root canal negotiation and instrumentation.
• File bending techniques.
• Minimal canal shape requirements.
• Irrigation and disinfection protocols.
• Predictable obturation techniques.
This course is designed to help the practitioner understand the critical core concepts
and principles used by the endodontist to achieve a predicable root canal treatment
every time. Applying the techniques taught in the course will improve the clinician's
confidence and knowledge with basic root canal treatment in the general practice.
CE Credit:
Total of 7 CE Lecture Credits
When & Where:
8am – 4pm (Registration at 7:30am)
Friday, November 9, 2018
Ditka's Restaurant in Oakbrook Terrace, IL
Food Service:
Attendees will be furnished lunch each day.
---