Free Seminar Series Presented by ILAGD & DDSmatch Chicago
#2- Associateships, The Job Market, and Other Types of Opportunities
April 27, 2022  7:00pm – 8:00pm
Hosted by Rex Plamann of ddsmatch & Todd Erdman, P.C.
Welcome back to the 2022 Series!
We're here to guide you through your best year yet
We are back this year with a new and exciting series. Navigating your Dental Career will feature many experts in various topics for all stages of your profession. Whether you are just starting out, ready to expand, or looking to retire, this set of programs has something for you. With the help of our valued sponsors, we are able to offer these webinars completely free of charge.
#2- Associateships, The Job Market, and Other Types of Opportunities
Buying or selling a practice? Looking for a trusted partner to help during the transition? We are experts in dental practice transitions, listing your dental practice for sale, and connecting people to the best opportunities for their business! Rex can help. Create a free profile today with ddsmatch.com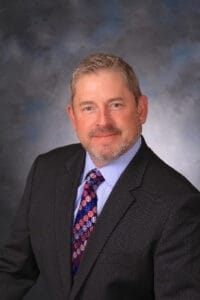 Hosted by Rex Plamann of ddsmatch.com.  Mr. Rex Plamann, is a dental industry veteran representing "ddsmatch" in Greater Chicago and the northern Illinois market. With 30 years of experience, Rex brings a passion for the dental profession. During that time, Rex has built a strong knowledge base of how a dental practice operates by studying thousands of practices and practitioners. DDSmatch specializes in connecting buyers and sellers by integrating tremendous relationship capabilities, using a unique process for dentists "The Trusted Transition Process," supported by a robust website and professional advice. Before joining ddsmatch, Rex served as a General Manager for 18 years at Patterson Dental in Cleveland, OH and Chicago, IL. He is a licensed Business Broker in the state of Illinois and is ready to uncover opportunities for clients he serves in the Chicagoland area. Rex is a 1993 Graduate of the University of Wisconsin- Madison, is an outdoor enthusiast, and lives in Elmhurst, IL with his wife and two children.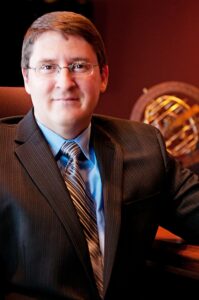 The Law Office of Todd L. Erdman, P.C. concentrates in providing legal services for dental and medical professionals including business startups and the purchase and sale of existing dental and medical practices.  Todd L. Erdman focuses his practice working with dentists and other healthcare providers regarding all aspects of practice startups, the acquisition and sale of existing practices, provider associate contracts, and commercial leasing.  Mr. Erdman lectures at the University of Illinois at Chicago College of Dentistry, the Midwestern College of Dental Medicine, and has presented to a variety of dental residency programs. Mr. Erdman has been featured on the New Norm with Dr. Lou Graham, and was interviewed for Dentistry IQ. Mr. Erdman is an associate member of the Illinois Academy of General Dentistry.  Mr. Erdman has been practicing law since 1998.
Registration:
Online registration is open now; select your ticket at the bottom of the page and "Add to Cart" After registering, you will receive a confirmation email containing information about joining the meeting.
CE:
1 CE Credit **To receive CE credit for this webinar, please sign into the Zoom Meeting with your first & last name.  This will help us identify the attendee's for CE credit.
---
We would like to thank our sponsors for making this year's seminar series possible.