Hot topics in Periodontics: Periodontal Procedures and How to Enhance Restorative Outcomes – Season Pass #4
Summary:
Date: Friday, May 13, 2022
Time: 8am – 4pm (including lunch hour)
Location: Maggiano's Restaurant @ Oak Brook, IL
Speaker: Dr. Marmar Modarressi
CE Credits: 7 CE Lecture Credits
Tuition: (Breakfast and Lunch Included)
AGD Dentist: $150
Non-AGD Dentist: $225
Hygienist or staff (AGD Dentist): $65
Hygienist or staff (Non-AGD Dentist): $85
Student/Resident: $20
Speaker's Bio: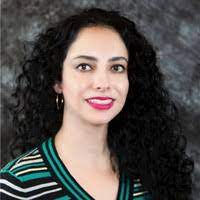 A board-certified periodontist, Dr. Modarressi holds degrees from UCLA, New York University, and the University of Michigan. She is a published author in such prestigious peer-reviewed journals as Periodontology 2000 and the International Journal of Periodontics and Restorative Dentistry. Dr. Modarressi was recognized by the Journal of Clinical Periodontology for authoring the top downloaded paper for 2018-2019. She has also lectured on various topics in periodontal surgery at the University of Illinois at Chicago, the University of Michigan and The Chicago Dental Society (CDS).
Dr. Modarressi is also distinguished as one of only five practitioners in the city of Chicago certified in The Pinhole® Surgical Technique, a breakthrough, minimally invasive gum rejuvenation procedure. And as Dr. Modarressi's patients continue to benefit tremendously from her skills, so do her peers: At the February 2020 Midwinter Meeting of the Chicago Dental Society, Dr. Modarressi, with Drs. Nolen Levine and Steve Towns assisting, demonstrated The Pinhole® Surgical Technique on live closed-circuit TV. She has already been invited back, along with her colleagues, to perform the procedure again at the next Midwinter Meeting, scheduled for 2022.
Course Objectives:
Learning objectives:
Get familiarity with periodontal procedures and how they enhance restorative outcomes. Some examples include:
• Root coverage
• Gingival augmentation
• Guided bone regeneration
• Socket preservation
• Maxillary sinus lift
• Crown lengthening
• Osseous surgery
• Guided tissue regeneration
• CBCT
• Implants
Registration:
Online registration is open now, select your tickets at the bottom of the page and "Add to Cart"
---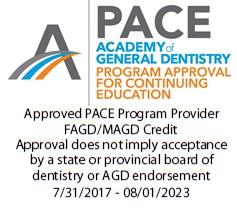 ---