This course is full. Please contact Dr. Wachtenheim (847-858-1927) to be put on the waitlist.
Covid-19 Pandemic
ILAGD 2020 Mastertrack Courses will be Zoom Virtual meetings/Webinars.
Since all of our programs require participation, participants may be most
comfortable using their office as the venue.
Pediatric Dentistry for the General Practitioner
Keep your kids IN your practice
(including special needs kids)
Presented by
Dr. Carla Cohn
Summary:
Date: October 31- November 1, 2020 – Registration closes Oct 14, so we have time to mail your necessary supplies for this remote course which requires your participation!
Time: 8am – 5pm
Location: Zoom Virtual meeting/Webinar
Speakers: Dr. Carla Cohn
CE Credits: 16 CE Lecture Credits
Tuition:
Pre-Master Dentist $945.00
MAGD Dentist $845.00
Non-AGD Dentist $1045.00
Speaker: Dr. Carla Cohn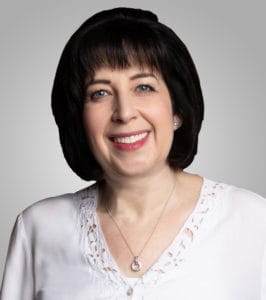 Dr. Cohn is a general dentist, devoted solely to the practice of dentistry for
children. She maintains a private practice at Kids Dental in Winnipeg, Canada.
She is proud to be a member of the American Academy of Pediatric Dentistry
Speakers Bureau, Catapult Education Speakers Bureau, Pierre Fauchard
Academy, and a cofounder of Women's Dental Network. Dr. Cohn has been
named as Dentistry Today's Leader in Continuing Education multiple years in a
row. She has published several articles, and webinars and enjoys lecturing on all aspects of children's dentistry for the general practitioner both nationally and internationally.
Course Description:
This course will give you practical points on how to treat your little patients well. Restorative treatment options and their clinical indications will be presented. A variety of dental materials and procedures in anterior and posterior teeth will be discussed and practiced. All of our kids are special, but those with diagnosed special needs can provide additional challenge to the dental team. Common special
needs will be addressed and strategies will be discussed to facilitate treatment and reach those treatment objectives. Learn how your youngest patients will become the best part of your day.
Course Objectives:
Use a variety of restorative materials and techniques
Treat anterior and posterior decay aesthetically in the primary dentition
Learn strategies to manage behavior
Successfully care for special needs patients
Who Should Attend?
These hands-on programs were designed originally for AGD Fellows striving to be AGD Masters. We have discovered that these programs can be valuable to all dentists from new graduates to the most experienced clinicians.
CE Credit:
16 hours of participation credit for those who attend the 2 days of lecture and hands-on. 34 total hours of participation credit to those who attend the 2 days of lecture and hands-on, complete the assigned protocol in their office, and return to document the protocol assignment. Many of our programs allow the Course Director to award CE credits in a number of different subject codes. For further information please consult Dr. Sy Wachtenheim.
When:
Saturday & Sunday, October 31- November 1, 2020
8:00AM – 5:00PM Lecture/Participation
12:00PM – 12:45PM Lunch
Program Site:
This course will be a Zoom Virtual meeting/Webinar and will require the use of a computer (preferably) or tablet and the doctor must be able to enable video and audio for the course.  The hands-on portion of this course will require the use of a high and slow speed dental handpiece, restorative dental instruments and some materials. An email will be sent to all the registrants with more information.  Materials will be sent to you prior to the course.  Participants may be most comfortable using their office during the course.
Price:
Pre-Master Dentist $945.00
MAGD Dentist $845.00
Non-AGD Dentist $1045.00
Return your completed registration form with your credit card information or a check payable to Illinois Academy of General Dentistry to: Dr. Sy Wachtenheim or Register online below.
7031 W. Touhy Ave., #306
Niles, IL 60714-4394
or Register & Pay Now
online at www.ilagd.org
This course is full. Please contact Dr. Wachtenheim (847-858-1927) to be put on the waitlist.
Note: Note: Registration closes on 10/14!
​We need at least two weeks prior to the course date so we can acquire and mail our attendees the necessary equipment to use at their office.
---
Pediatric-Specail Needs-Dr. Cohn
---
NEW DENTISTS!!!
Three (3) full Scholarships will be made available at each program to AGD member dentists who have graduated less than 3 years ago!
For more information contact: Dr. Sy Wachtenheim at [email protected] or 847-858-1927 phone or 847-905-7271 fax.
---