Oral Medicine for the Dental General Practitioner – A special emphasis on the Opioid Crisis Requirement
Summary:
Date: Friday, November 13, 2020
Time: 9am – 1pm
Location: ZOOM Virtual Meeting/Webinar
Speaker: Dr. John Olsen
CE Credits: 4 CE Lecture Credits
Tuition:
AGD Dentist: $150
Non-AGD Dentist: $225
Hygienist or staff (AGD Dentist): $65
Hygienist or staff (Non-AGD Dentist): $85
Student/Resident: $20
$30 fee for late registration (within 7 days of the course) or on-site registration.
Course Description:
Today's dental practice is continuing to change to keep up with modern medical practices. The GP must keep up with the educational processes that will enable to treat patient complications in a great number of ways. Pharmacological treatment modalities in the general dental practice can be taken into curative, preventative, treatment diagnosis, and symptomology controls using medications. The objectives of this lecture will discuss all of these modalities used in general practice.
*Note this lecture will provide the General Practitioner with the 2 hours of lecture credit in pain control and analgesics for licensure.
Course Objectives:
After attending the lecture, the attendee will learn the following concepts in Oral Medicine:
 A review of the basic concepts of pharmacology: A. D. M. E., pharmacodynamics and pharmacokinetics.
Medical review of the patient's health and treatment modalities affecting general practice.
 A review of medications commonly used in dental practice.
Medications used for preventative treatment and complications for the GP.
A special review of analgesics in dental practice.
How to use medications to perform a treatment diagnosis.
Specific time will be devoted to information on medications used for infections, pain control, anxiolysis, and common symptomology in dental therapies.
Speaker Bio: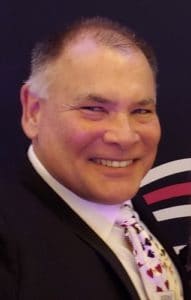 Solo practitioner in General and Advanced Surgical Dentistry in Franklin, Wisconsin since 1992.
1980 – 1992: Full time Faculty at Marquette School of Dentistry in research and instruction of Anatomical Sciences.
1992; Graduated in the top of the class from Marquette School of Dentistry as a DDS.
1995-2006: Adjunct Faculty at Milwaukee Area Technical College, Clinic Supervisor; Course Director for Oral Pathology; Course Director for Pharmacology.
As a member of the Academy of General Dentistry (AGD) I have achieved my Fellow the AGD in 1997, my Master in the AGD in 2000, and my Life Long Learning Award in 2016.
My positions in the AGD's leadership are many and I am now an elected Trustee for the Region #9 Michigan/Wisconsin.
Spurred on by my quest to educate the dental profession on recognizing and referring signs of oral cancer, pharmacology, and implant dentistry, I began lecturing on these subjects since dental school. I have lectured at many meetings throughout the world about Diagnosing Oral Cancer, Oral Medicine and Dental Implant Sciences. I have also contributed as an author for publications in Implant Dentistry.
A recognized graduate from the Misch Implant Institute and now on the faculty teaching more than 120 students per year in Implant Dentistry.
A recognized member of the International Congress of Oral Implantologists (ICOI) of which he is a Diplomat and chief author and chair of the Diplomat Exam in Implantology.
A contributor as an author for the Dental Assistant National Board Exam (DANB) for 6 years and the Fellowship Exam in the AGD for 10 years.
An elected member of the American Association Oral Medicine for his contributions to dentistry through his lectures in Oral Pathology and Oral Medicine.
A life-long member of the American Dental Association (ADA) since my dental graduation.
Registration:
Online registration is open now, select your tickets at the bottom of the page and "Add to Cart"