Faster and More Efficient Surgical Extractions with Less Bone Removal
&
Stem Cells, Exosomes, and Biologics:
How they play a role in the comprehensive care of medically compromised patients in dentistry
Presented by
Karl Koerner, DDS, MS
&
Xerxez Calilung, DDS
Friday-Saturday, October 28-29, 2022
Speaker: Drs. Karl Koerner & Xerxez Calilung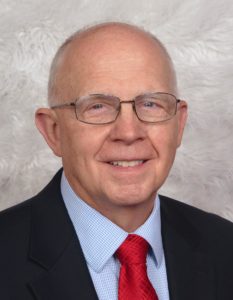 Dr. Koerner has presented hundreds of didactic and participation oral surgery courses to general dentists in the U.S. and abroad. He has been an Associate Professor in Oral Surgery and is now Adjunct Professor at Roseman College of Dental Medicine in Utah. Dr. Koerner is the author of 28 articles on various aspects of oral surgery for the general dentist and has authored or co-authored four books on oral surgery. In addition, he has made several surgery DVDs with Dr. Gordon Christensen.
He is past president of the Utah Dental Association and Utah Academy of General Dentistry. Though not an oral surgeon, Dr. Koerner received surgery training in the U.S. Army and in his Utah general practice performed only oral surgery for over 20 years. National AGD presented him with the Weclew Award for contributions to general dentistry and dental education and the Utah Dental Association's presented him with the Distinguished Service Award.
Dr. Koerner speaks fluent Mandarin Chinese and conducts frequent trips to different parts of China for exchanges with Chinese dentists and partners with Chinese colleagues to provide humanitarian treatment for children. Dr. Koerner is Director of The Koerner Center for Surgical Instruction, an international organization providing oral surgery training for general dentists (koernercenter.com).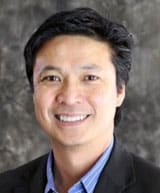 Dr. Xerxez Calilung
Dr. Calilung is a graduate of USC School of Dentistry and has a private practice in Irvine, CA. He has been an Adjunct Professor at USC since 1993 and served in organized dentistry at various levels and in several leadership positions. Dr. Calilung has been using stem cells and exosomes clinically in his dental practice, treating nearly 1000 patients since 2017. He performs stem cell research, teaches other dentists, and provides support to patients with health problems refractory to traditional treatment. In dentistry, he is a recognized leader in this medical discipline.
Course Description:
Friday, October 28, 2022, 8-12am
Dr. Calilung, Stem Cells
Stem cells and their counterparts, exosomes, have become a part of dental practice. They are in a similar realm to PRP and PRF, but on a more profound scale. Stem cells are unique because they can become any type of cell, acting as both building blocks and repair mechanisms in the body. They may be purchased by an FDA "regulated" lab to treat dental patients for appropriate indications.
Please watch this one-hour introduction to stem cells and exosomes before the class to give you insight into the potential of live-birth, umbilical cord tissues to change patients' lives for the better. Also, access and review the scholarly and peer-reviewed articles on Dr. Calilung's website. This field of medicine has been emerging for years and is now at a point where it is accessible to the dental profession. This course delves deeper into indications, contraindications, patient selection, administration of the stem cells or exosomes, and patient (and doctor) post-treatment expectations.
Course Objectives:
Following this presentation, dentists will:
• Learn from research data and instructor experience, know which types of stem cell products will be most likely to provide the best outcome; what constitutes a favorable outcome
• Know which patients and health conditions are most likely to respond favorably to stem cell therapy and in approximately what period, and which are more resistant to therapy
• Know how much to give and how/where to administer it
• What does stem cell therapy cost
• Be aware of any potential adverse effects to treatment
• Why are there some detractors against this treatment modality
Friday, October 28, 2022, 1-5pm; Saturday, October 29, 2022 8am-5pm
Dr. Karl Koerner, Oral Surgery
Many extractions look easy but can soon become difficult, time-consuming, and lead to complications. This course reviews the best techniques and instruments to remove "surgical" extractions easily and quickly while conserving bone–a requirement with the need for implants and more aesthetic bridges. His courses make exodontia more enjoyable and predictable so it can be performed with greater confidence and less stress. He also covers other topics related to the above, such as avoiding/managing surgical complications (bleeding, infection, maxillary sinus problems, excessive time for surgery, etc.), ridge grooming after extractions, biopsy, moderate third molar impactions, socket preservation, and incision and drainage.
Course objectives:
• More easily and quickly do "surgical" or difficult extractions that are common to general practice.
• Prevent and/or manage complications that can occur during oral
• surgery.
• More clearly recognize problem cases that may need referral.
• Have patients more pleased and satisfied with surgery in your office.
Do socket grafting that is predictable which will allow implant placement later if desired
Who Should Attend?
These hands-on programs were created for AGD Fellows aspiring to be AGD Masters, but we've discovered that they may benefit all dentists, from new graduates to seasoned practitioners.
CE Credit:
16 hours of participation credit for those who attend the 2 days of lecture and hands-on. 34 total hours of participation credit to those who attend the 2 days of lecture and hands-on, complete the assigned protocol in their office, and return to document the protocol assignment.
Subject codes available for this course:  Oral & Maxillofacial Surgery (310); Basic Science (010); Periodontics (490); 730 (Oral Medicine, Oral Diagnosis, Oral Pathology (730). The default subject code for this course will be Oral & Maxillofacial Surgery (310). The amount of hours that may be given to the other subject codes will be dependent on the amount of time spent on these topics in the course. Additional codes maybe available depending on the course content. Please see Dr. Cheryl Mora at the course for more information.
When:
Friday & Saturday, October 28-29, 2022
8:00AM – 12:00PM Lecture and/or Hands on
12:00PM – 1:00PM Lunch
1:00PM – 5:00PM Lecture and/or Hands-on
Program Site:
GC America Inc
3737 W 127th St,
Alsip, IL 60803 708-371-7300
Price:
The total tuition for Premasters for this course, which includes the reporting session is $1070.00. MAGD's receive a $100.00 discount and pay $970.00. Non-AGD member is $1170.00. Tuition includes continental breakfast and lunch Friday & Saturday, and a banquet on Friday evening at 5:30PM. Please indicate on your registration whether you will be attending the banquet. Thank you. Friday night dinner is at Zachary's Grill Located in: Westgate Valley Commons Address: 13415 S Ridgeland Ave, Palos Heights, IL 60463 Time: 5:30pm A shuttle can be arranged to Zachary's Grill if needed with notice.
 Hotel Information:
DoubleTree by Hilton Hotel Chicago-Alsip Address: 5000 W 127th St, Alsip, IL 60803 Phone: 800-222-8733 Rate: $121 + Tax
Shuttle from Midway Airport to the Hotel; 10 miles approximately 30 minutes. Reservations can be made online at www.ChicagoAlsip.DoubleTree.com, or by calling 800-222-8733, and referencing AG6 to obtain the discounted rate of $121 plus tax per room per night. Guests must make reservations by the cutoff date of 10/10/22.  (When you go to the website-put in your dates and then click on Special Rates and put in AG6 and it will go right to your room with the correct rate of $121. If you have Hilton points be sure to login in first.) If guest will be making the reservation after the cutoff date for each block indicated above, then they must click on this link and the corporate code of 0560081829 should automatically populate the discounted rate assuming the hotel has rooms available to book. *Guestroom reservations must be cancelled 48 hrs. prior to arrival or your credit card will be billed.
**Dr.  Mora can arrange a Shuttle for the doctors from the Hotel to GC America at 7:15 am Friday and 7:30 am Saturday. A shuttle can be arranged to take people back to the hotel as well and to dinner on Friday.  Please email Dr. Cheryl Mora at [email protected] if you will require Shuttle service
GC America is 1.7 miles and approximately 8 minutes from the DoubleTree Hotel.
 Protocols-Note Protocols will be on Zoom until further notice.
The Illinois Academy of General Dentistry and the Wisconsin Academy of General Dentistry are pleased to present this program leading to Mastership certification in the Academy. To complete the Mastership Program, candidates must enroll for 600 hours of continuing education, 400 of which must be of participatory nature.
Protocol Reporting Session via Zoom
Please RSVP to Dr. Cheryl Mora at [email protected] by October 13, 2022 to present protocol reports on Thursday, October 27, 2022 at 5:00pm.
A Zoom link will be emailed to you.
---
NEW DENTISTS!!! Three (3) full Scholarships will be made available at each program to AGD member dentists who have graduated less than 3 years ago! For more information contact: Dr. Cheryl Mora at [email protected] or 847-638-7223.
---