Dentistry's New Role in the Future of Optimizing Healthspan – Season Pass #2
Zoom Webinar Available
Summary:
Date: Friday, November 4, 2022 Time: 8am – 4pm (including lunch hour) Speaker: William M Hang, DDS, MSD CE Credits: 7 CE Lecture Credits Tuition: (Breakfast and Lunch Included) AGD Dentist: $150  Non-AGD Dentist: $225 Hygienist or staff (AGD Dentist): $65 Hygienist or staff (Non-AGD Dentist): $85 Student/Resident: $20 All 4 Programs – Season Pass AGD members ONLY $500
Speaker's Bio: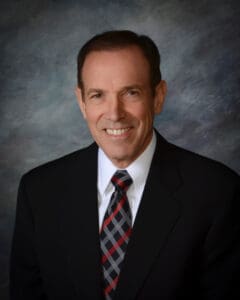 Dr. William M. Hang graduated from the University of Illinois College of Dentistry and the University of Minnesota Orthodontic program where he briefly taught orthodontics. He has been in private practice since 1975 and is currently practicing in Agoura Hills, CA. Having been traditionally trained, he extracted teeth for crowding and often retracted the teeth. For the last 40 years, however, he has been a pioneer in non-retractive treatments to improve the airway in patients of all ages. He received a Lifetime Achievement Award from the American Academy of Physiological Medicine and Dentistry for his work. Dr. Hang recently founded OrthO2Health™ to teach and mentor doctors about airway healthy orthodontic treatments for all ages. His Early Childhood Health-centered Orthodontic Mentorship™ focuses on treatments for children approximately age 10 and under with an emphasis on treating in the primary dentition. The Hang E.R.R.S.™ (Extraction Retraction Regret Syndrome™) Orthodontic Mentorship addresses treatments for teens and adults to optimize facial balance and airway. Reversing previous orthodontic retraction including re-opening previous bicuspid extraction spaces or missing lateral incisor spaces and surgery are also integral parts of this mentorship.
Course Objectives:
Learning objectives: 1) that rest oral posture, facial balance, and airway are intimately connected. 2) why the goal of ALL orthodontic should be optimizing facial balance and airway 3) why orthodontic treatment in the primary dentition should become the standard of care. 4) why and how adults who suffer from previous retractive orthodontics can be helped.
Registration
Scroll to the bottom to register for this course only.
---
Sponsored By
---