Smart Strategies to Expand your Dental Practice through Digital Technology
Presented by
  Dr. Lou Graham & Dr. Hugh Flax
Friday-Saturday, September 16-17, 2022
Speaker: Dr. Lou Graham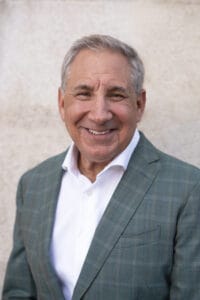 Dr. Lou Graham is an internationally recognized lecturer involved in CE for dental professionals, focusing on incorporating current clinical advancements through "conservative dentistry." His teachings emphasize the same concepts he practices-conservative treatment with customized approaches to restorative and periodontal care, implants and laser dentistry. Dr. Graham is published in many leading dental journals and is a member of the ADA, AACD, AGD, CDS and ISDS. He is the former Dental Director of the University of Chicago's Department of Dentistry. Dr. Graham is the founder of Catapult Education, LLC and he enjoys providing dental care at his private practice, University Dental Professionals, in Chicago, IL–Hyde Park.
Dr. Hugh Flax known for his leadership in cosmetic dentistry, is Past President of the American Academy of Cosmetic Dentistry. He has lectured and authored internationally on lasers, smile design, and advanced restorative techniques to enhance the skills of dental teams worldwide. Dr. Flax practices full time in Atlanta, Georgia focusing on functional-appearance related conditions, advanced laser dentistry and writing and lecturing on how to help others do the same for their own practices. Dr. Flax is a 15-year member of Catapult Education Speakers Group, a certified Fellow with World Clinical Laser Institute; a Master with the ICOI, an Associate Fellow of the AAID, a Diplomate of the ABAD, a Kois center graduate and he is visiting faculty at the Dental School of Georgia.  In 2003, he was WSB-TV.com's expert on Cosmetic Dentistry as well as appearing on FOX News demonstrating the miraculous benefits of laser dentistry. He has been the expert dentist on the "Meet the Products" television show, H2O Magazine, and Best Self. He and his practice have been featured in many women's magazines such as Cosmo, Allure, and Good Housekeeping as well as The Wall Street Journal, Dear Doctor, and Productive Dentist Magazine (cover story), The Atlanta Business Chronicle, Jezebel, Atlanta Magazine, In Style, and New Beauty magazine. In 2022, he became the Official Dentist of the Miss Georgia USA and Miss Teen Georgia USA.
Recently, Dr. Flax published a consumer book called "A Smile is Always in Style" to help those looking for a better smile and dental wellness to be more educated and savvier with their choices for their best results. Proceeds from the book go to educational scholarships.
Course Description:
This 2 day interactive course is all about integrating digital dentistry into your practice. Face it, today's office is nothing like the office that offered 2D x-rays, an explorer, a mirror and rubber base impression materials! Yet, understanding the components of today's digital practice can be overwhelming and our goal is to walk you through our exams and work-ups such that you will understand the best approach for your practice. Emphasis will be placed on both a general practice and equally, how to implement digital into your esthetic dental practices.
Course Objectives:
Introduction to today's initial exam and why it's all about understanding the patient's need and upping your game in diagnostics and communication
o Why CBCT imaging and vertical bitewings is today's FMX
o 3D artificial intelligence and why it's the next "must have"
o Why transillumination continues to be an additive diagnostic tool
o Digital Scanning…. it's your new record and far more
o The ever-important Smile, utilizing the latest digital imaging for your cosmetic exams and the step-by-step techniques required to get patients to see where they want to be!
Time to play and put these technologies into your hands
o Walk through implementing Artificial Intelligence in your office
o CBCT hands on and each doctor will have their laptop and we will load data and explore the world of reading 3D images
o Digital scanning…let's practice on each other and do implant scanning
o Converting these scans to printed models and seeing the process live
Continuing from Day 1, how CBCT's and Digital Scanning and even 3D printing offers you far more predictability in restorative driven implants and surgical guides. From working with customized design teams to printing your own guides. The remainder of the day will be cosmetics and taking your technologies to the next level.
Learn in depth these keys to successful Planning, Presentation, and Performing Cosmetic Dentistry in our new age of Cosmetic Dentistry:
o 4 KEY steps in BEAUTIFUL SMILE DESIGN and Secrets to Helping Patients have the Smile They've Always Wanted ("Speak the same language" and "keep it real")
o Learn how to utilize technology to help patients see and collaborate on their new smile and "test drive "a smile that increases case acceptance and satisfaction.
o Hands on with a smile imaging program -a way to quickly and efficiently show your patients a "guestimate" of what's possible for their smile ("start the conversation")
Who Should Attend?
These hands-on programs were designed originally for AGD Fellows striving to be AGD Masters. We have discovered that these programs can be valuable to all dentists from new graduates to the most experienced clinicians.
CE Credit:
16 hours of participation credit for those who attend the 2 days of lecture and hands-on. 34 total hours of participation credit to those who attend the 2 days of lecture and hands-on, complete the assigned protocol in their office, and return to document the protocol assignment.
Subject Codes available for this course: the amount of hours per code will depend on the time spent on the subject; TBD at the course.
Basic Science (010); Operative (250); Fixed Pros (610); Implants (690); Esthetics (780). Additional codes maybe available depending on the course content. Please see Dr. Cheryl Mora at the course for more information.
When:
Friday September 16, 2022
8:00AM – 12:00PM Lecture
12:00PM – 1:00PM Lunch
1:00PM – 5:00PM Lecture
Saturday, September 17, 2022
8:00AM – 12:00PM Lecture & Hands-on exercises
12:00PM – 1:00PM Lunch
1:00PM – 5:00PM Lecture & Hands-on exercises
Program Site:
GC America Inc
3737 W 127th St,
Alsip, IL 60803 708-371-7300
Price:
The total tuition for Premasters for this course, which includes the reporting session is $975.00. MAGD's receive a $100.00 discount and pay $875.00. Non-AGD member is $1075.00. Tuition includes continental breakfast and lunch Friday & Saturday, and a banquet on Friday evening at 5:30PM. Please indicate on your registration whether you will be attending the banquet. Thank you. Friday night dinner is at Zachary's Grill Located in: Westgate Valley Commons Address: 13415 S Ridgeland Ave, Palos Heights, IL 60463 Time: 5:30pm A shuttle can be arranged to Zachary's Grill if needed with notice.
 Hotel Information: The room block will close Thursday 9/1/22.
DoubleTree by Hilton Hotel Chicago-Alsip Address: 5000 W 127th St, Alsip, IL 60803 Phone: 800-222-8733 Rate: $121 + Tax
Shuttle from Midway Airport to the Hotel; 10 miles approximately 30 minutes. Reservations can be made online at www.ChicagoAlsip.DoubleTree.com, or by calling 800-222-8733, and referencing AG5 to obtain the discounted rate of $121 plus tax per room per night. Guests must make reservations by the cutoff date of 9/01/22.  (When you go to the website-put in your dates and then click on Special Rates and put in AG5 and it will go right to your room with the correct rate of $121. If you have Hilton points be sure to login in first.) If guest will be making the reservation after the cutoff date for each block indicated above, then they must click on this link and the corporate code of 0560081829 should automatically populate the discounted rate assuming the hotel has rooms available to book. *Guestroom reservations must be cancelled 48 hrs. prior to arrival or your credit card will be billed.
**Dr.  Mora can arrange a Shuttle for the doctors from the Hotel to GC America at 7:15 am Friday and 7:30 am Saturday. A shuttle can be arranged to take people back to the hotel as well and to dinner on Friday.  Please email Dr. Cheryl Mora at [email protected] if you will require Shuttle service
GC America is 1.7 miles and approximately 8 minutes from the DoubleTree Hotel.
 Protocols-Note Protocols will be on Zoom until further notice.
Protocols will be Thursday, September 15th at 5:00pm via Zoom. Please RSVP to Dr. Cheryl Mora at [email protected]  by September 9, 2022 to present protocol reports on Thursday, September 15th  and a Zoom link will be emailed to you.
---
NEW DENTISTS!!! Three (3) full Scholarships will be made available at each program to AGD member dentists who have graduated less than 3 years ago! For more information contact: Dr. Cheryl Mora at [email protected] or 847-638-7223.
---