The ILAGD General Assembly meeting will take place at 12:00 noon on September 23, 2022, the first CAGD meeting.
"Tackling Big Issues in Little Teeth"-Season Pass #1
Zoom Webinar Available
SUMMARY:
Date: Friday September 23, 2022
Time: 8 AM-4 PM (12-1 Lunch Hour)
Location: Maggiano's @ Oak Brook, IL
Speaker: Dr. Victoria Ursitti
CE Credits: 7 CE Lecture Credits
Tuition: (Breakfast and Lunch Included)
AGD Dentist-$150
Non-AGD Dentist-$225
Hygienist or staff (AGD Dentist)-$65
Hygienist or staff (Non-AGD Dentist)-$85
Student/Resident-$20
All 4 Programs-Season Pass for AGD Members only $500!
$30 fee for late registration (within 7 days of the course) and for on-site registration
Speaker's Bio: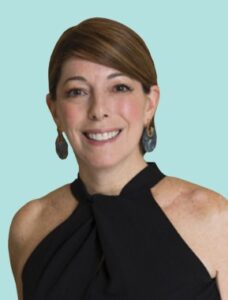 Born in Brooklyn, New York, Dr. Ursitti received her bachelor's degree from Cornell University in Nutritional Sciences and earned her Dental Degree from Tufts University in Boston. She spent two years in New York City practicing General Dentistry at Cornell University-New York Hospital, before completing specialty training in Pediatric Dentistry at the University of Illinois at Chicago
in 1995.
She worked as an associate for a few years until she opened All About Kids Dentistry in Arlington Heights, January 2002 and her second office Algonquin Kids Dentistry in 2016. She is a Diplomate and Fellow of the American Board of Pediatric Dentistry and an active member of the American Dental Association, American Academy of Pediatric Dentistry, Illinois State Dental
Society and Chicago Dental Society. Last year, she served as President of the Illinois Society of Pediatric Dentists and is the current Director of the Northwest Suburban Branch for CDS.
While she enjoys speaking, both Dr. Ursitti and her staff, devote many hours to providing educational programs throughout the Community and working with underserved and developmentally disabled children. She is an avid downhill skier, enjoys walks with her dogs Burton and Vanna, golf and Italian cooking with her husband Patrick and son, Gianni, who graduated from St. Viator and is attending the University of Alabama. She's still working on her "Roll Tide"! lol
Course Objectives:
To learn a comprehensive overview of treatments for children of all ages. The latest techniques, what to look for in exams and screening of the pediatric population, appropriate referrals for multidisciplinary care and to other health professionals.
Attendees will learn:
1. Infant Exams and the First Dental Exam.
2. Tongue-Ties and Lip-Ties.
3. Trending Dental Materials and Interim Therapies (SDF,RMGI, Glass Ionomers…)
4. Pulpotomies/Trauma/New Pediatric Guidelines
5. Stainless Steel, Strip and Zirconia Crowns.
6. Sleep-Disturbed Breathing/Apnea.
7. Behavior Management/Special Needs
Registration
Click here to register for All 4 Courses and save with the Season Pass!
Scroll to the bottom to register for this course only.
Sponsored By
---