Expedited Excellence: Increase Your Efficiency & Predictability with Direct & Indirect Restorations
Presented by
 Josh Austin, DDS, MAGD
Friday-Saturday, October 20-21, 2023
Speaker: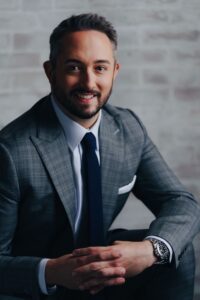 On mainstages at major conferences across the industry, Dr. Joshua Austin's presentations deliver practical, applicable education that inspires and entertains attendees while also offering sound fundamentals that make a
difference in dental practice success. His keynote performances, from Dentsply Sirona World to Seattle Study Club Symposiums, are met with rave reviews from audiences and conference organizers alike. Joshua incorporates his
trademark comedic style in his lectures across the country on topics such as mental wellness, new products/materials review, and online reputation management.
As editorial director and columnist for Dental Economics focusing on dental products and technology (Pearls for Your Practice), he offers a fresh approach in today's commercial driven dental journalism. When you read a 'Pearl', you are
getting an honest evaluation of a product which was used by Joshua in clinical practice on a patient.
A graduate of the University of Texas Health Science Center at San Antonio Dental School, Joshua served five years post-graduation as faculty in the Department of Restorative Dentistry. Today he maintains a full-time restorative
dentistry private practice in San Antonio, Texas.
Course Description:
Practice costs grow year by year, however reimbursement rates stay flat.  In order to remain as profitable, we face only once option….to increase our efficiency. Working smarter and faster is the only way. This course will help clinicians stay fast and efficient at the most common restorative procedures.
In this course, we will discuss direct restoration procedures for the posterior. You will learn how to increase your efficiency and results with your posterior restorations, using unique techniques.  Attendees will participate in all steps of different posterior restorations using bulk-fill composite with correct curing light procedures and several different techniques.
Course Objectives:
Following this presentation, dentists will:
Explore the advantages of using bulk fill posterior composite
Discuss & perform several placement techniques for bulk fill posterior composites that will save time and increase predictability
Review quick &  effective polishing techniques for posterior restorations
Examine different matrix systems& their best uses
Learn techniques for performing two adjacent class II lesions efficiently
Review universal bonding agents & their best uses in restorative dentistry
Who Should Attend?
These hands-on programs were created for AGD Fellows aspiring to be AGD Masters, but we've discovered that they may benefit all dentists, from new graduates to seasoned practitioners.
CE Credit:
16 hours of participation credit for those who attend the 2 days of lecture and hands-on. 34 total hours of participation credit to those who attend the 2 days of lecture and hands-on, complete the assigned protocol in their office, and return to document the protocol assignment.
When:
Friday & Saturday, October 20-21, 2023
8:00AM – 12:00PM Lecture and/or Hands on
12:00PM – 1:00PM Lunch
1:00PM – 5:00PM Lecture and/or Hands-on
Program Site:
GC America Inc
3737 W 127th St,
Alsip, IL 60803 708-371-7300
Price:
The total tuition for Premasters for this course, which includes the reporting session is $975.00. MAGD's receive a $100.00 discount and pay $875.00. Non-AGD member is $1075.00. Tuition includes continental breakfast and lunch Friday & Saturday, and a banquet on Friday evening at 5:30PM. Please indicate on your registration whether you will be attending the banquet. Thank you. Friday night dinner is at Zachary's Grill Located in: Westgate Valley Commons Address: 13415 S Ridgeland Ave, Palos Heights, IL 60463 Time: 5:30pm A shuttle can be arranged to Zachary's Grill if needed with notice.
 Hotel Information:
DoubleTree by Hilton Hotel Chicago-Alsip Address: 5000 W 127th St, Alsip, IL 60803 Phone: 800-222-8733 Rate: $121 + Tax
Shuttle from Midway Airport to the Hotel; 10 miles approximately 30 minutes. Reservations can be made online at www.ChicagoAlsip.DoubleTree.com, or by calling 800-222-8733, and referencing GD3 to obtain the discounted rate of $121 plus tax per room per night. Guests must make reservations by the cutoff date of 09/19/23.  (When you go to the website-put in your dates and then click on Special Rates and put in GD3 and it will go right to your room with the correct rate of $121. If you have Hilton points be sure to login in first.) If guest will be making the reservation after the cutoff date for each block indicated above, then they must click on this link and the corporate code of 0560081829 should automatically populate the discounted rate assuming the hotel has rooms available to book. *Guestroom reservations must be cancelled 48 hrs. prior to arrival or your credit card will be billed.
**Dr. Gibbs can arrange a Shuttle for the doctors from the Hotel to GC America at 7:15 am Friday and 7:30 am Saturday. A shuttle can be arranged to take people back to the hotel as well and to dinner on Friday.  Please email Dr. Jessica Gibbs at [email protected] if you will require Shuttle service
GC America is 1.7 miles and approximately 8 minutes from the DoubleTree Hotel.
 Protocols-Note Protocols will be on Zoom until further notice.
The Illinois Academy of General Dentistry and the Wisconsin Academy of General Dentistry are pleased to present this program leading to Mastership certification in the Academy. To complete the Mastership Program, candidates must enroll for 600 hours of continuing education, 400 of which must be of participatory nature.
Protocol Reporting Session via Zoom
Please RSVP to Dr. Jessica Gibbs at [email protected] by October 1, 2023 to present protocol reports on Thursday, October 19, 2023 at 5:00pm.
A Zoom link will be emailed to you.
---
NEW DENTISTS!!! Three (3) full Scholarships will be made available at each program to AGD member dentists who have graduated less than 3 years ago! For more information contact: Dr. Jessica Gibbs at j[email protected] or Maureen Kugel @ [email protected].
---