Orofacial Pain & Oral Medicine– Season Pass #2
Summary:
Date: Friday, November 3, 2023
Time: 8am – 4pm (including lunch hour)
Location: Maggiano's Restaurant @ Naperville, IL
Speaker: Jasjot Sahni, DDS
CE Credits: 7 CE Lecture Credits
Tuition: (Breakfast and Lunch Included)
AGD Dentist: $150
Non-AGD Dentist: $225
Hygienist or staff (AGD Dentist): $65
Hygienist or staff (Non-AGD Dentist): $85
Student/Resident: $20
All 4 Programs – Season Pass AG members ONLY $500
Speaker's Bio: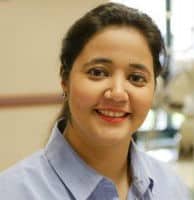 Dr. Jasjot Sahni is Clinical Assistant Professor within the department of Oral Medicine and Diagnostic sciences at College of Dentistry and practices part time in private setting as well in the field of Orofacial pain and Oral Medicine. She is on Medical Staff at Advocate Masonic Hospital.
Dr. Sahni is Board certified by American Board of Orofacial Pain (ABOP) and Fellow of American Academy of Orofacial Pain with Board eligibility in Oral Medicine.
Course Objectives:
Part 1: "Introduction to Orofacial Pain and Medicinal interventions"
Part 2: " Clinical Case discussions and Red Flag scenarios"
Objectives:
Understanding basics of Orofacial Pain diagnosis
Describing various medicinal treatments for various OFP based conditions
Discussion of Clinical cases
Registration
Scroll to the bottom to register for this course only.
Sponsored By:
---