This course has been cancelled at this time due to concerns with the Coronavirus. Updates on rescheduling this program will be coming soon at ilagd.org.
Our apologies for any inconvenience.
Older Adult Patients with Special Needs
Presented by
Dr. Larry Williams
Summary:
Date: June 5-6, 2020
Time: 8am – 4pm
Location: Midway Education Center,  Wood Dale, IL
Speakers: Larry N. Williams, DDS, MPH, ABGD
CE Credits: 16 CE Lecture Credits
Tuition:
Pre-Master Dentist $845.00
MAGD Dentist $745.00
Non-AGD Dentist $945.00
Speaker: Dr. Larry Williams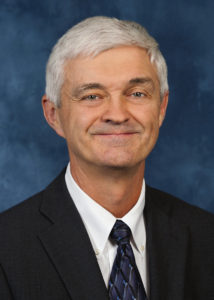 Dr. Larry Williams graduated from the University Of Tennessee College Of Dentistry in 1982 and then served 30 years in the United States Navy Dental Corps.  Dr. Williams dedicated over 25 years of his 30 years of service to addressing tobacco issues for the Navy, Marine Corps, and the Department of Defense via clinical intervention, provider training, and policy development.  Additional highlights of his Navy career included development of the National Action Plan for Tobacco Cessation, updating the DOD/VA Clinical Practice Guideline for Tobacco Cessation, and assisting with the creation of the Affordable Care Act's National Prevention Strategy.  He currently serves as an Assistant Professor at the Midwestern University College of Dental Medicine- Illinois where his duties include being a Preclinical Course Coordinator, the Director of Community Outreach, and serving as the Course Director for the 4th year clinical rotations to underserved dental clinics in the community.  In addition to his educational duties, he is currently serving as the Co-Chair of the Tobacco Cessation Subcommittee for the Illinois Tobacco Prevention and Control State Plan Work Group, as a Board Member for the Skokie, Illinois Board of Health, and as a member of the American Academy of Pediatrics/American Lung Association Clinical Practice and Tobacco Cessation Work Group .  He is a member of the American Dental Association and the Academy of General Dentistry, and holds board certified status in the American Board of General Dentistry.  Dr. Williams is a Master in the Academy of General Dentistry and is also a Fellow in the American College of Dentists, the International College of Dentists, the Pierre Fauchard Academy, and the Academy of Dentistry International.  Dr. Williams is Past President of the Illinois Academy of General Dentistry. He completed his Masters in Public Health in May of 2018.
Course Description:
Over 30% of the income for the general dental practice comes from treating patients over 60
years old, according to the ADA. Providing quality dental care to these patients presents unique
challenges due to the array of complex dental and medical conditions that become common as
we age. This course will address many of these issues including: treating caries in older patients;
concerns with polypharmacyxerostomia and how to address and simplify dental treatment in the
medically complex patient.
Course Objectives:
• The use and indications for Silver Diamine Fluoride
• How to use the Atraumatic Restorative Technique in addressing caries in older patients and patients with special needs
• The medical conditions and medications that affect the delivery of dental care
• Techniques that can be used to facilitate care in medically complex patients
Who Should Attend?
These hands-on programs were designed originally for AGD Fellows striving to be AGD Masters. We have discovered that these programs can be valuable to all dentists from new graduates to the most experienced clinicians.
CE Credit:
16 hours of participation credit for those who attend the 2 days of lecture and hands-on. 34 total hours of participation credit to those who attend the 2 days of lecture and hands-on, complete the assigned protocol in their office, and return to document the protocol assignment.
When:
Friday & Saturday, June 5-6, 2020
8:00AM – 12:00PM Lecture and/or Hands on
12:00PM – 1:00PM Lunch
1:00PM – 5:00PM Lecture and/or Hands-on
Program Site:
Midway Education Center
185 Hansen Ct., Suite 110
Wood Dale, IL 60191
800-474-6111
Price:
Return your completed registration form with your credit card information or a check payable to Illinois Academy of General Dentistry to: Dr. Sy Wachtenheim or Register online below.
7031 W. Touhy Ave., #306
Niles, IL 60714-4394
or Register & Pay Now
online at www.ilagd.org
---
Lodging:
Courtyard by Marriott Chicago Wood Dale/Itasca
900 N Wood Dale Rd
Wood Dale, IL 60191
630-766-7775
Reservations must be made by March 25, 2020 Identify yourself as attending the Illinois AGD program. A special rate has been arranged by the Illinois Academy of General Dentistry.
---
NEW DENTISTS!!!
Three (3) full Scholarships will be made available at each program to AGD member dentists who have graduated less than 3 years ago!
For more information contact: Dr. Sy Wachtenheim at [email protected] or 847-858-1927 phone or 847-905-7271 fax.
---
---

---