Adult Geriatric Special Needs Care
Presented by
  Larry Williams, DDS, MPH, MAGD
Friday-Saturday, June 3-4, 2022
Speaker: Dr. Larry Williams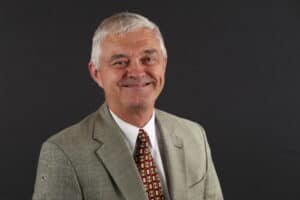 Dr. Williams spent 30 years in the United States Navy, where he served as a member of the Navy Dental Corps. After retirement, he joined the faculty at Midwestern University College of Dental Medicine-Illinois where he currently serves as an Associate Professor. Dr. Williams currently develops curriculum for and mentors first and second year dental students. He is a Masters in Public Health and a member of the American Dental Association, Academy of General Dentistry, and holds board certified status in the American Board of General Dentistry. Dr. Williams is also a Fellow in the American College of Dentists, International College of Dentists, Pierre Fauchard Academy, and Academy of Dentistry International. Dr. Williams recently served as the President of the Illinois Academy of General Dentistry, and he is the past President of the Westside Branch of the Chicago Dental Society. He has presented many lectures and hands-on programs that address issues of polypharmacy, managing medical emergencies, and issues with pain control. He has no conflicts of interest to report.
Course Description:
As our patients age past 65, some will encounter unique new systemic and oral health problems related to their aging as well as exacerbation of existing chronic comorbid diagnoses. Some diagnoses may have a profound impact on patients' dentition, and some diagnoses will have a profound impact on the delivery of dental care. Systemic medical concerns must be examined before undergoing dental treatment. The range of health, functional, and mental status of the older population also means that dentistry for our aging patients is a dynamic and diverse field which is not always addressed or targeted on a patient specific basis. In addition to this, the oral health needs of our patients are not a "cookie cutter" approach due to lifestyle and environmental changes and challenges that need to be addressed for Aging Patients with Special Needs. This course will explore concepts and perspectives of our Aging Patients with Special Needs. Topics covered will include medical diagnoses and consideration common among older adults, treatment planning considerations, specific methods of preventative and restorative dental treatments, and patient considerations for care. We will focus on the characteristics that are unique to older populations, as well as review concepts that should be considered for all patient populations.
Course Objectives:
Upon completion of this course (Adult Geriatric Special Care), you will be able to: • Analyze the unique elements of geriatric dentistry that make it different from general dentistry and discuss the aspects of geriatric dentistry that are the same as care for all other patients • Assess the specific medical and dental diagnoses that are common among older adults and impact treatment planning and the provision of dental care to this population • Compare different paradigms for treatment planning for geriatric patients compared to the general population • Learn about treatment modalities that can be used broadly among geriatric patients, including fluorides, their history and topical use and sodium diamine fluoride • Discuss implementation practices for the provision of care for geriatric patients, including communication skills • Discuss life-style and environmental issues that can impact our aging patients Hands-on participation exercises will include: • Health questionnaire evaluation and class discussion and treatment plan issues • Fluoride application of varnish and SDF on extracted teeth-Please bring mounted extracted teeth with caries if possible • Caries control with SDF and glass ionomer • Atraumatic Restorative Technique (ART) on extracted teeth with glass ionomer placement)- spoon excavator- large and small • Familiarization with new smart glass ionomer materials
Items to bring to course: Mounted Extracted Teeth with caries; Loupes; other course supplies will be announced here asap.
Who Should Attend?
These hands-on programs created for AGD Fellows striving to be AGD Masters, but we have learned that these programs are beneficial to all dentists–from recent graduates to seasoned clinicians.
CE Credit:
This course will meet Special Patient Care Subject Code 750
16 hours of participation credit for those who attend the 2 days of lecture and hands-on. 34 total hours of participation credit to those who attend the 2 days of lecture and hands-on, complete the assigned protocol in their office, and return to document the protocol assignment.
When:
Friday & Saturday, June 3-4, 2022 8:00AM – 12:00PM Lecture and/or Hands on 12:00PM – 1:00PM Lunch 1:00PM – 5:00PM Lecture and/or Hands-on
Program Site:
GC America Inc 3737 W 127th St, Alsip, IL 60803 708-371-7300
Price:
The total tuition for Premasters for this course, which includes the reporting session is $945.00. MAGD's receive a $100.00 discount and pay $895.00. Non-AGD member is $1045.00. Tuition includes continental breakfast and lunch Friday & Saturday, and a banquet on Friday evening at 5:30PM. Please indicate on your registration whether you will be attending the banquet. Thank you. Friday night dinner is at Zachary's Grill Located in: Westgate Valley Commons Address: 13415 S Ridgeland Ave, Palos Heights, IL 60463 Time: 5:30pm A shuttle can be arranged to Zachary's Grill if needed with notice.
 Hotel Information:
DoubleTree by Hilton Hotel Chicago-Alsip Address: 5000 W 127th St, Alsip, IL 60803 Phone: 800-222-8733 Rate: $121 + Tax Shuttle from Midway Airport to the Hotel; 10 miles approximately 30 minutes. Reservations can be made online at www.ChicagoAlsip.DoubleTree.com, or by calling 800-222-8733, and referencing AG4 to obtain the discounted rate of $121 plus tax per room per night. Guests must make reservations by the cutoff date of May 19,2022.  (When you go to the website-put in your dates and then click on Special Rates and put in AG4 and it will go right to your room with the correct rate of $121. If you have Hilton points be sure to login in first.) If guest will be making the reservation after the cutoff date for each block indicated above, then they must click on this link and the corporate code of 0560081829 should automatically populate the discounted rate assuming the hotel has rooms available to book. *Guestroom reservations must be cancelled 48 hrs. prior to arrival or your credit card will be billed. **Dr.  Mora can arrange a Shuttle for the doctors from the Hotel to GC America at 7:15 am Friday and 7:30 am Saturday. A shuttle can be arranged to take people back to the hotel as well and to dinner on Friday.  Please email Dr. Cheryl Mora at [email protected] if you will require Shuttle service GC America is 1.7 miles and approximately 8 minutes from the DoubleTree Hotel.
 Protocols-Note Protocols will be on Zoom until further notice.
Protocols will be Thursday, June 2nd at 5:00pm via Zoom. Please RSVP to Dr. Cheryl Mora at [email protected]  by May 20, 2022 to present protocol reports on Thursday, June 2nd  and a Zoom link will be emailed to you.
---
NEW DENTISTS!!! Three (3) full Scholarships will be made available at each program to AGD member dentists who have graduated less than 3 years ago! For more information contact: Dr. Cheryl Mora at [email protected] or 847-638-7223.
---