SOUTHERN ILLINOIS UNIVERSITY SCHOOL OF DENTAL MEDICINE
&
THE CENTRAL ILLINOIS ACADEMY OF GENERAL DENTISTRY
Presents:
Friday, June 6th will be a Hybrid lecture.  You may attend the live lecture at SIU School of Dental Medicine OR you may attend the course via Zoom. 
In-person only-hands-on
Implementation of Sleep Medicine
Dr. David S. Hancock
Course:
Treatment of sleep disorders is one of the fastest growing fields of medicine and recent developments have put dentists on the front line. Dentists have a unique opportunity to save the lives of those suffering while adding a valuable service in your practice. Day 1 of this seminar will provide an understanding of the physiology of breathing that will allow for a more precise treatment plan to identify the proper way to identify and treat patients with sleep apnea. Day 2 will provide a hands-on experience in head and neck exams and utilization of test results and fabrication of the appropriate sleep appliances for your patient that the quality of breath may well increase your patient's quality of life and possibly even their lifespan, as well as the durability of our finished restorative cases.
Speaker Bio: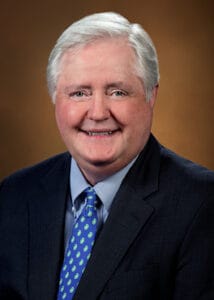 Dr. David Hancock received his undergraduate education at the University of Arizona and is a graduate of Northwestern University School of Dentistry. He currently is an assistant professor in preclinical sciences at Midwestern University College of Dental Medicine Arizona providing lectures on Dental Anatomy, Dental Ethics, Orofacial Pain and Dental Sleep Medicine. Dr. Hancock had a private practice in Scottsdale, Arizona from 1976-2020 focusing on complex restorative dentistry, TM disorders and orofacial pain. Dr. Hancock is LD Pankey Institute and Dawson Academy trained. He completes the University of Kentucky Oralfacial Pain Mini Residency annually. Dr. Hancock is the current Vice President of the Academy of Dentistry International, Past President of the American Equilibration Society. He is a Fellow in the American College of Dentists and the International College of Dentists. He is a member of the ADA and the International Association of Dental Research, ADEA and the American Association of Dental Oral and Craniofacial Research.
Course Objectives:
At the completion of this seminar, participants will:
Review the head and neck anatomy and physiology as it relates to sleep disorders.
Understand the treatment modalities for sleep disorders.
Identify the health effects of obstructive sleep apnea (OSA).
Describe the role of the dentist in the treatment of sleep disorders.
Understand the relationship of pain disorders, occlusion and restorative dentistry in the treatment of sleep disorders.
Recognize the appliance most suitable for a given sleep disorder as well as the records required for fabricating a sleep appliance.
Identify the criteria for successful sleep disorder treatment.
Supplies for hands-on: magnification eye wear.
CE Credits:
(towards AGD Fellowship or Mastership)
8 hours of sleep apnea or oral facial pain lecture credit for those who attend the 6/10/22 lecture only; 16 hours of sleep apnea or oral facial pain participation credit for those who attend 6/10/22 lecture and 6/11/22 hands-on. (36 hours for those who complete an in-office protocol assignment and report).
Email: [email protected] for information
Refunds are available for courses, minus $50 processing fee, will be granted if requested at least ten days prior to the start of the course.
PROTOCAL ASSIGNMENTS WILL BE AVAILABLE THROUGH THE ILLINOIS AGD.
Email: [email protected] for information
When & Where:
June 10 – 11, 2022
Southern Illinois University
School of Dental Medicine
Hoag Hall is new and very capable of social distancing as well as the Simulation Lab.
FRIDAY, June 10, 2022
7:45 am Registration
8:00 am – 10:30 am Lecture in Hoag Hall Auditorium (Bldg. 283)
10:30 am – 10:45 am Break and Discuss
12:00 pm – 1:00 pm Lunch and Learn with the students
1:00 pm – 3:00 pm Lecture in Hoag Hall Auditorium (Bldg. 283)
3:00 pm – 3:15 pm Break and Discuss
3:15 pm – 5:00 pm Lecture in Hoag Hall Auditorium (Bldg. 283)
7:30 pm – Dinner with seminar attendees & instructor
SATURDAY, June 11, 2022
7:45 am Registration
8:00 am – 12:00 pm Hands-on in Simulation Lab (Bldg. 283)
12:00 pm – 12:30 pm Lunch & Discuss
12:30 pm – 4:30 pm Hands-on in Simulation Lab (Bldg. 283)
Hotel Reservations based on availability. Identify yourself as attending the Southern Illinois University School of Dental Medicine AGD Programs.
Best Western Premier Hotel
3559 College Avenue
Alton, Illinois 62002
(618) 462-1220
Directions: Take 55 North or South to the Alton Exit #30, Route 140. (140 becomes College Avenue)
PAYMENT
Return the completed registration form to:
Dr. Susan Bishop
7314 N. Edgewild Dr.
Peoria, IL 61614
DEADLINE:
June 6, 2022
May register for lecture only. 6/11/22 hands-on participation Limited space
For information call:
Dr. Susan Bishop
(309) 692-1796 or e-mail at
[email protected]
Course Schedule:
Virtual Session via Zoom
Call 309-692-1796 or Email
[email protected]
for reservations and zoom link.
Presenting a program of this nature is a group effort and would not be possible without the assistance of many individuals and companies. A complete listing of contributing companies will be available at the program site.
Registration:
                                                                    AGD/ADA/Public Health      NON-AGD/ADA
Please wear a mask in the building! PUBLIC
Dentist: 2 day participation course               $695                                      $795
(limit 25 participants on 6/11/22)
Dentist 6/10/22 Lecture only                         $285                                      $335
Staff (non-dentist) per day                             $50                                         $75
(must be accompanied by dentist)
SIU Instructors/Students 6/10/22                   N/C                                     $10*
Lecture only and 6/11/22 observation only.
Must be registered for seminar.
(Observation will be permitted at participation course (includes faculty/students) if course limit is
reached, but costs and attendee numbers must be approved by the course master.)
Lunch is included in all day seminar cost.
*Includes 1 year AGD student membership
Non-Members: Join in AGD and receive seminar at AGD member cost.
Return by 6/6/22 (Limited attendance for second day on 6/11/22)other fine program brought to you by the CIAGD
---
NEXT  CIAGD/SIUSDM SEMINAR:  Dr. Jacob Park Presents: Occlusion and Restorative Dentistry