The Un-Holy Trinity of Function
Friday,  September 15 – Saturday, September 16, 2017
by Jeff Horowitz, DMD, FAGD
Effective January 1, 2017 any AGD member applying for the AGD Mastership Award (MAGD) must have completed a minimum of 12 hours each in the new Orofacial Pain and Anesthesia, Pain Management, Sedation and Pharmacology areas.
• The 12 required hours in Orofacial Pain can be earned in any delivery method: lecture, hands-on, self-instruction, teaching or publication.
• The 12 required hours in Anesthesia, Pain Management, Sedation and Pharmacology areas MUST be earned by attending hands-on participation hours.
Participation hands-on credit hours from this course can be applied towards the new Mastership Award requirement for Orofacial Pain.
A New Approach to the TMJ, Oro-Facial Pain, & Functional Occlusion
Course Description:
We have all heard the arguments. Does the occlusion cause the joint problem or does the joint cause the occlusal problem? What role do facial patterns & muscles play? This program takes many of the current concepts in these somewhat confusing disciplines &organizes them in a way so that most practitioners can comfortably differentiate the etiology of occlusal disease, diagnose TMJ disorders, & predict long term success for the restored or non-restored dentition.  Orofacial Pain is one of the 2 new subject codes that became mandatory on Jan. 1, 2017, to be eligible for MAGD certification
Speaker Bio: Jeff Horowitz, DMD, FAGD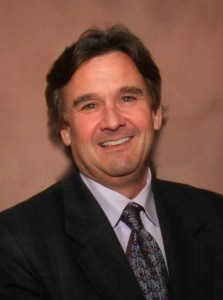 Dr. Horowitz received his undergraduate degree from the University of Pittsburg & his DMD degree from the Medical University of South Carolina. He completed a general practice residency at Mountainside Hospital in Montclair, NJ.  He founded the Carolina Center for Cosmetic & Restorative Dentistry, a multi-disciplinary group practice in the Conway/Myrtle Beach, SC area.  An admitted CE junkie, he has earned AGD Fellowship.  He is a key opinion leader & lecturer for many professional groups & organizations.
Course Objectives:
1.Differentiate between iatrogenic, foundational, & transient occlusal disorders
2. Use diagnostic imaging & testing to aid in diagnosis
3. Understand the role of the airway & skeletal patterns with regard to diagnosis & treatment.
4. Understand the appropriate treatment & sequencing based on etiology of the disease.
5. Tips, tools & materials used within these disciplines.
6.  Attendees will participate in hands-on exercises involving facebows, articulators & equilibration.
Who Should Attend?
These hands-on programs were designed originally for AGD Fellows striving to be AGD Masters. We have discovered that these programs can be valuable to all dentists from new graduates to the most experienced clinicians.
CE Credit:
16 hours of participation credit for those who attend the 2 days of lecture and hands-on. 34 total hours of participation credit to those who attend the 2 days of lecture and hands-on, complete the assigned protocol in their office, and return to document the protocol assignment.
Participation hours can be designated to at least 2 subject codes, including one subject code that will be mandatory for attaining your MAGD in 2017.
When & Where:
September 15-16, 2017
8:00AM – 12:00PM Lecture and/or Hands on
12:00PM – 1:00PM
Lunch 1:00PM – 5:00PM Lecture and/or Hands-on
Program Site:
Henry Schein Dental
501 W. Lake Street, Suite 108
Elmhurst, IL 60126
630-516-3490
Food Service:
Attendees will be furnished a continental breakfast each morning, lunch each day, and a Friday night banquet, the Dr. Barry Karlov Memorial Bash.
Lodging:
Make reservation here:
Springhill Suites Elmhurst
410 West Lake Street, Elmhurst, IL 60126
630-782-6300
Reservations must be made by August 22, 2017.  Identify yourself as attending the Illinois AGD  program. A special rate of $102.00 plus tax per night has been arranged for participants.
---
NEW DENTISTS!!!
Two (2) full Scholarships will be made available at each program to AGD member dentists who have graduated less than 3 years ago!
For more information contact: Dr. Sy Wachtenheim at [email protected] or 847-858-1927 phone or 847-905-7271 fax.
Price:
The total tuition for Premasters for this course, which includes the reporting session is $695.00.  MAGD's receive a $100.00 discount and pay $595.00. Non-AGD member is $795.00. Tuition includes continental breakfast and lunch Friday & Saturday, and a banquet, "The Dr. Barry Karlov Memorial Bash." on Friday evening at 6:00PM. Please indicate on your registration whether you will be attending the banquet. Thank you.
Return your completed registration form with your credit card information or a check payable to Illinois Academy of General Dentistry to: Dr. Sy Wachtenheim or Register online below.
7031 W. Touhy Ave., #306
Niles, IL 60714-4394
or Register & Pay Now
online at www.ilagd.org
---
Click below to view the link below for more information including speaker bio, course objectives, meals and lodging and CE Credit information.
The Un-Holy Trinity of Function by Jeff Horowitz Brochure
---
Presenting a program of this nature is a group effort and would not be possible without the assistance of many individuals and companies. A complete listing of contributing companies will be available at the program site.
---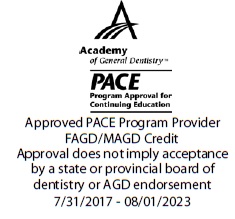 ---