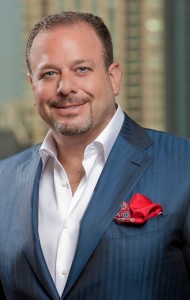 Dr. Paul Petrungaro is internationally recognized for his educational and clinical contributions to modern dentistry. He graduated from Loyola University Dental School in 1986, and completed an independent study of Periodontics at the Welsh National Dental School in Wales, UK. He completed his residency in Periodontics and has a specialty certificate in addition to a Masters of Science degree in Periodontics from Northwestern University Dental School. He is the former Coordinator of Implantology, Graduate Department of Periodontics, Northwestern University Dental School. Dr. Petrungaro has been in private practice of Periodontics and Implantology since 1988, and holds a license in Illinois and Washington. He is a fellow of the International & American College of Dentists, and a Diplomate of the International Congress of Oral Implantologists. Dr. Petrungaro is recognized around the world for his diversified seminars and lectures on advanced periodontal, prosthetic and implant interrelationships, bone regeneration and esthetic tissue formation, the "All-on-4″ Treatment Concept "surgical protocol", zygomatic rescue implants, the treatment of failing implants, and the reconstruction of previously failed implant cases, immediate restoration of dental implants and the use of platelet rich plasma in bone grafting throughout the US, Europe, Canada, Australia, South America, and Israel. In addition, he has authored numerous articles covering subjects such as cosmetic bone grafting and esthetic implant procedures. Dr. Petrungaro continuously contributes to many new innovations in multiple disciplines of surgical dentistry.
Course Description:
This course will cover the basics of treatment planning and diagnosis and how it applies to the general practitioner learning how to incorporate the surgical and prosthetic aspects of implant dentistry into their everyday practice protocols. Edentulous sites, extraction cases with simultaneous implant placement and immediate provisionalization will be covered. The prosthetic connection and phases of the procedures will also be reviewed and their role in the surgical plan of the case emphasized. An intense hands-on portion will review both surgical and prosthetic phases.
Course Objectives:
1.Learn how to diagnose and treatment plan basic and advanced implant cases from CT Scan and panoramic x-rays
2.Learn how to select the appropriate abutment and prosthetic components to optimize esthetics and long term biologic health
3.Learn immediate provisionalization techniques to sculpt natural soft tissue emergence profiles in the esthetic zone
4.Learn appropriate impression techniques to adequately transfer the implant position and platform to the laboratory for restorative success
5.Learn how to place and restore partial and fully edentulous cases
6.Extensive hands-on experience
Who Should Attend?
These hands-on programs were designed originally for AGD Fellows striving to be AGD Masters. We have discovered that these programs can be valuable to all dentists from new graduates to the most experienced clinician.
CE Credit:
16 hours of participation credit for those who attend the 2 days of lecture and hands-on. 34 total hours of participation credit to those who attend the 2 days of lecture and hands-on,
complete the assigned protocol in their office, and return to document the protocol assignment.
When:
Friday & Saturday, May 12-13, 2017
8:00AM – 12:00PM Lecture and/or Hands on
12:00PM – 1:00PM Lunch
1:00PM – 5:00PM Lecture and/or Hands-on
Program Site:
Henry Schein Dental
501 W. Lake Street, Suite 108
Elmhurst, IL 60126
630-516-3490
Lodging:
Springhill Suites Elmhurst
410 West Lake Street, Elmhurst, IL 60126
630-782-6300
Reservations must be made by April 30, 2017.
Identify yourself as attending the Illinois AGD program. A special rate of $102.00/night plus tax has been arranged by the Illinois Academy of General Dentistry.
---
NEW DENTISTS!!!
Two (2) full Scholarships will be made available at each program to AGD member dentists who have graduated less than 3 years ago!
For more information contact: Dr. Sy Wachtenheim at [email protected] or 847-858-1927 phone or 847-905-7271 fax.
---
Click below to view the link below for more information including speaker bio, course objectives, meals and lodging and CE Credit information.
Implant Dentistry for GPs to Incorporate Into Their Everyday Practice by Dr. Paul Petrungaro
---
Presenting a program of this nature is a group effort and would not be possible without the assistance of many individuals and companies. A complete listing of contributing companies will be available at the program site.
---