SOUTHERN ILLINOIS UNIVERSITY SCHOOL OF DENTAL MEDICINE
&
THE CENTRAL ILLINOIS ACADEMY OF GENERAL DENTISTRY
Presents:
Anesthesia/Pain Control/Emergency Medicine
Dr. Stanley Malamed, DDS
Rick Ritt, BS, MA, EMT-Paramedic
Friday, June 9, 2017
Saturday, June 10, 2017
Southern Illinois University School of Dental Medicine
Hoag Hall Auditorium, Bldg. 283
2800 College Avenue
Alton, Illinois
About the Speakers: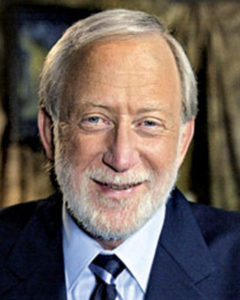 Dr. Stanley Malamed graduated from the New York University College of Dentistry in 1969 and then completed a residency in anesthesiology at Montefiore Hospital and Medical Center in the Bronx, New York before serving for 2 years in the U.S. Army Dental Corps at Ft. Knox, Kentucky. In 1973, he joined the faculty of the University of Southern California School of Dentistry (now the Herman Ostrow School of Dentistry of U.S.C), in Los Angeles, where he is Emeritus Professor of Dentistry. Dr. Malamed is a Diplomate of the American Dental Board of Anesthesiology and a recipient of the Heidebrink Award from the American Dental Society of Anesthesiology and the Horace Wells Award from the International Federation of Dental Anesthesia Societies. Dr. Malamed has authored more than 160 scientific papers and 17 chapters in various medical and dental journals and textbooks in the areas of physical evaluation, emergency medicine, local anesthesia, sedation and general anesthesia.
---
Rick Ritt has a BS degree from SIU and dual MA degrees in Health Services Management and Business Administration from Webster University. He has been passionately focused in healthcare in a variety of settings, i.e. clinical, educational, service, and sales. As a paramedic for over 35 years, he has a vast foundation of acute critical care experience. Simultaneously, Rick has an extensive training history directing the second largest American Heart Association CTC in the country for 20 years. He is personally responsible for training over 150,000 students in BLS, ACLS, and PALS. Rick has been instrumental in the successful establishment, design, management, consulting and training of over 700 Simulation Sites in the US and Canada.
Course Description:
During the morning of Day 1 an in-depth look at the many aspects of local anesthesia will be presented. Research in the development of new drugs, both local anesthetics as well as drugs to reverse soft tissue anesthesia will be discussed. Additionally alternative approaches to effective mandibular anesthesia will be reviewed. During the afternoon session of Day 1 cardiovascular medical emergencies that can occur and the means to prepare and effectively recognize and manage them will be presented. Day 2 will provide a didactic and hands-on clinical simulation experience that addresses the proper assessment and management of complications and emergencies associated with the dental patient. A variety of routine to complex cases will be presented to determine clinical decisions and therapies to improve patient safety and outcomes.
Course Objectives:
Day 1 AM Dr. Stanley Malamed: The Renaissance in Local Anesthesia
1. Describe the technique for the traditional inferior alveolar nerve block.
2. List four alternative techniques/procedures for achieving mandibular anesthesia.
3. Describe the technique for the Gow-Gates mandibular nerve block.
4. List 3 advantages of buffering of local anesthetics.
Day 1 PM Dr. Stanley Malamed: Cardiac Emergencies, Cardiac arrest and AED's
1. Describe the four steps in preparing the dental office for medical emergencies that might arise.
2. Describe the pathophysiology and management of angina pectoris, acute myocardial infarction and sudden cardiac arrest.
3. Describe the mechanism of action of automated external defibrillators (AEDs).
Day 2 Rick Ritt: Emergency Medicine
1. Identify and understand common causes, complications and emergencies of the dental patient.
2. Evaluate your own readiness to respond to complications and emergencies.
3. Identify the roles and responsibilities of the Dentist and staff during an emergency.
4. Prepare staff for their involvement to assist in recognizing and treating emergencies.
5. Understand the use of basic and advanced monitors in the non- sedated and sedated dental patient.
6. Review and recall the essentials of emergency equipment and their use.
7. Discuss simulation as a training tool for the dentist and staff.
8. Demonstrate and Implement frequent and effective In-Situ simulations for emergency preparedness.
Schedule:
Southern Illinois University School of Dental Medicine
FRIDAY, June 9, 2017 (Dr. Stanley Malamed)
7:45 am Registration
8:00 am – 10:30 pm Lecture in Hoag Hall Auditorium (Bldg 283)
10:30 am – 10:45 am Break and Discuss
12:00 pm – 1:00 pm Lunch and Learn with the students
1:00 pm – 3:00 pm Lecture in Hoag Hall Auditorium (Bldg 283)
3:00 pm – 3:15 pm Break and Discuss
3:15 pm – 5:00 pm Lecture in Hoag Hall Auditorium (Bldg 283)
5:00 pm – 6:00 pm Set-up for Hands-on
7:30 pm – Dinner with seminar attendees & instructor
SATURDAY, June 10, 2017 (Rick Ritt)
7:45 am Registration
8:00 am – 12:00 pm Hands-on in Student Lab (Building 283)
12:00 pm – 12:30 pm Lunch & Discuss
12:30 pm – 4:30 pm Hands-on in Student Lab (Building 283)
DEADLINE:
June 4, 2017
May register for lecture only.
Limited space for 6/10/17.
Protocol Reporting Session during Fellow Track Student presentations at SIUSDM on Thursday, June 8, 2017, 12-2 PM OR Thursday, March 23, 2017 @ 7:30 pm at the Atrium Hotel (formerly the Holiday Inn) Restaurant, Alton, IL
Please call 309-692-1796 or e-mail [email protected] for reservations.
Directions:
Take I-55 North or South to the Alton exit #30, Route 140. (Route 140 becomes College Avenue)
PARKING: Available behind Hoag Hall. No permit is necessary. Do not park in the clinic parking lot. You will be ticketed.
CE Credits:
(towards AGD Fellowship or Mastership)
8 hours of Anesthesia/Pain Control/Emergency Medicine lecture credit for those who attend the 6/9/17 lecture only; 16 hours of Anesthesia/Pain Control/Emergency Medicine participation credit for those who attend 6/9/17 lecture and 6/10/17 hands-on. (34 hours for those who complete an in-office protocol assignment and report).
Seminar Cost:
AGD/ADA                NON-AGD/ADA
PUBLIC HEALTH
Dentist 2 day participation course                                       $595                            $695
(limit 25 participants on 6/10/17)
Dentist 6/9/17 lecture only                                                   $275                            $325
Staff (non-dentist) per day                                                   $50                              $75
(must be accompanied by dentist)
SIU Instructors/Students 6/9/17 lecture N/C                        $10*
only and 6/10/17 observation only.
Must be registered for seminar.
(Observation will be permitted at participation course (includes faculty/students) if course limit is reached, but costs and attendee numbers must be approved by the course master.)
Lunch is included in all day seminar cost.
*Includes 1 year AGD student membership
Non-Members: Join AGD and receive seminar at AGD member cost.
Contact Dr. Susan Bishop for information.
Refunds are available for courses, minus $50 processing fee, will be granted if requested at least ten days prior to the start of the course.
Hotel Reservations:
Hotel Reservations based on availability. Identify yourself as attending the Southern Illinois University
School of Dental Medicine AGD Programs.
Atrium Hotel (formerly the Holiday Inn)
3800 Homer Adams Parkway
Alton, Illinois 62002
(618) 462-1220
---
Click here to download the brochure:
Anesthesia and Pain Control Brochure
REGISTRATION FORM
Check appropriate line, or list number attending:
___AGD/ADA/Public Health Dentist                              $ _________
___Staff Member/AGD/ADA Dentist                              $ _________
___Non-AGD/ADA Dentist                                             $ _________
___Staff Member/Non-AGD/ADA Dentist                      $ _________
___SIU/SDM Student/Resident                                     $ _________
___SIU/SDM Faculty                                                     $ _________
TOTAL  $ _________
AGD/ADA No. _________________________________________
Total Number Attending __________________________________
Amount Enclosed _______________________________________
Check Number _________________________________________
(Make check payable to the Central Illinois AGD)
Name: ________________________________________________
Address: ______________________________________________
City, State, Zip _________________________________________
Business Phone: ________________________________________
Home Phone: __________________________________________
Fax/E-mail Address: ____________________________________
___In Office Protocol
___Please send me a new AGD member packet.
If more than one person is attending, please list their names on a separate sheet of paper.
Return by June 4, 2017. (Limited attendance for second day on 6/10/17.)
PAYMENT
Return the completed registration form and check payable to CIAGD to:
Dr. Susan Bishop
7314 N. Edgewild Dr.
Peoria, IL 61614
Next CIAGD/SIUSDM Seminar: November 17 & 18, 2017Implant Supported Removable Prosthodontic with Dr. Nadir Sharifi
Email: [email protected] for information.
PROTOCOL ASSIGNMENTS WILL BE AVAILABLE THROUGH THE ILLINOIS AGD.
Approved PACE Program Provider FAGD/MAGD Credit Approval does not imply acceptance by a state or provincial board of dentistry or AGD endorsement. (7/31/2013 to 7/31/2017)
Another find program brought to you by the CIAGD.SIU School of Dental Medicine is an ADA CERP RecognizedProvider. ADA CERP is a service of the American Dental Association to assist dental professionals in identifying quality providers of continuing dental education. ADA CERP does not approve or endorse individual courses or instructors, nor does it imply acceptance of credit hours by boards of dentistry. SIU School of Dental Medicine designates this activity for continuing education credits. This continuing education activity has been planned and implemented in accordance with the Standards of the ADA CERP through joint efforts between SIU School of Dental Medicine and Central Illinois Academy of General Dentistry. Concerns or complaints about a CE provider may be directed to the provider or to ADA CERP at www/ada.org/cerp.