Registration is full for this course, please call Dr. Sy Wachtenheim at 847-858-1927 to be placed on the wait list. Thanks
The IL AGD has just learned that Dr. Fred Margolis, due to illness, will be unable to teach this program.  
Dr. Carla Cohn has graciously offered to step in so the course will go on as planned.   
Course content & CE credits remain essentially the same. We are offering a full refund to anyone wishing to withdraw their registration.
Pediatric Dentistry for the GP – Hands On Workshop –
Dr. Carla Cohn
Keep your kids IN your practice. This course will give you practical points on how to treat your little patients well. Restorative treatment options and their clinical indications will be presented. Indications and
applications of a variety of dental materials and procedures in anterior and posterior teeth will be demonstrated, including resin infiltration, pulpotomy procedures and full coverage aesthetic options. Behavior
management, local anesthetic choice, special needs, anomalies and pathologies will be addressed and so much more.
Speaker Bio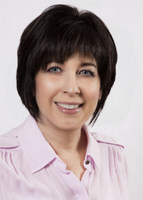 Dr. Carla Cohn graduated from the University of Manitoba in 1991. She then went on to complete a post-graduate internship in Pediatric Dentistry at Health Science Centre Children's Hospital. She maintains a private practice, at Kids Dental Winnipeg. She holds surgical privileges as a shareholder at Western Surgery Centre – a private, multiservice, Manitoba owned and operated surgical clinic. In addition to private practice, she continues as a clinical instructor, part- time, in Pediatric Dentistry at the University of Manitoba. Carla is a member of several dental organizations including: Manitoba Dental Association, Manitoba Dental Alumni Association, Canadian Dental Association, Winnipeg Dental Society, Women's Dental Group, Catapult Elite, Dental Team Concepts, American Academy of Pediatric Dentistry and the Canadian Dental Institute. She has served on the Dean's Faculty of Dentistry Advisory Board at the University Of Manitoba Faculty Of Dentistry since its inception in 2010. Carla has been invited to become a member of the Pierre Fauchard Academy in 2012. Most recently Carla has been honored as being named top 100 educators in clinical dentistry in 2016 by Dentistry Today. Carla is very active in both attending and teaching continuing education. She has published several clinical articles in both American and Canadian dental journals and she enjoys speaking on all aspects of children's dentistry for the general practitioner. Carla was born and raised in Winnipeg and has lived and worked here all her life. She is married to Arnold and they have three sons, Sam, Daniel and Joey and Lucy their golden doodle.
---
 Course Objectives
 Use a variety of restorative materials
Learn efficient restorative techniques
Treat anterior and posterior decay aesthetically in the primary dentition
Learn to care for all different children and their parents empathetically, effectively and efficiently
Manage behavioral challenges, special needs patients and their parents
Recognize anomalies and pathologies
Pediatric Dentistry for the GP is a very practical clinical course. You will be shown the very best that children's dentistry has to offer. In this hands on workshop we will learn about and experience:
Restorative and bioactive materials.
Appropriate treatment and material choices for special needs children
Aesthetic prefabricated pediatric zirconia full coverage restorations, proper diagnosis, preparation and placement and cementation recommendations.
Pulpal therapy diagnosis and treatment
Minimally invasive resin infiltration – no anesthesia or drilling required
---
Who Should Attend?
These hands-on programs were originally designed for AGD Fellows striving to be AGD Masters, but we've learned that these programs can be valuable to all dentists–from
new grads to the most experienced clinicians.
---
CE Credit
16 hours of participation credit for those who attend the 2 days of lecture and hands-on. 34 total hours of participation credit to those who attend the 2 days of lecture and hands-on, complete the assigned protocol in their office, and return to document the protocol assignment.
---
 When & Where
April 1 and 2, 2016
at Henry Schein Dental
501 W. Lake Street, Suite 108
Elmhurst, IL 60126
630-516-3490
8:00AM – 12:00PM Lecture and/or Hands on
12:00PM – 1:00PM Lunch
1:00PM – 5:00PM Lecture and/or Hands-on
---
Food Service
Attendees will be furnished a continental breakfast each morning, lunch each day, and a Friday night banquet dinner, the Dr. Barry Karlov Memorial Bash, at the DoubleTree by Hilton in Wood Dale.
---
 Lodging
Springhill Suites Elmhurst
410 W. Lake Street
Elmhurst, IL 60126
630-783-6300
Reservations must be made by March 16, 2016.
Identify yourself as attending the Illinois AGD
program. A special rate of $99.00/night plus tax
has been arranged by the Illinois Academy of
General Dentistry.
---
NEW DENTIST!!!
Two (2) full Scholarships will be made available at each program to AGD member dentists who have graduated less than 3 years ago!
For more information contact: Dr. Sy Wachtenheim at [email protected] or 847-858-1927 phone or 847-905-7271 fax.
---
Price
The total tuition for this course, which includes the reporting session is $640.00. MAGD's receive a $100.00 discount and pay $540.00. Non-AGD member is $750.00. Tuition includes continental breakfast and lunch Friday & Saturday, and a banquet, "The Dr. Barry Karlov Memorial Bash." on Friday evening at 6:00PM. Please indicate on your registration whether you will be attending the banquet. Thank you.
Return your completed registration form with your credit card information or a check payable to Illinois Academy of General Dentistry to:
Dr. Sy Wachtenheim
7031 W. Touhy Ave., #306
Niles, IL 60714-4394
or Now Register & Pay
online at www.ilagd.org
---
The Illinois Academy of General Dentistry in conjunction with the Wisconsin Academy of General Dentistry are pleased to present this program leading to Mastership certification in the Academy. To complete the Mastership Program, candidates must enroll for 600 hours of continuing education, 400 of which must be of participatory nature.
Click below to view the PDF brochure with complete information including speaker bio, course objectives, meals and lodging and CE Credit information.