The 28th Annual Ted Weclew Memorial Lecture:
The Success Factor: Develop the Knowledge
& Skills for Peak Practice Performance
Speaker: Larry M. Guzzardo
An ILAGD Member Benefit Course /Friday, January 20, 2023
Summary:
Date: Friday, January 20, 2023
Time: 9am – 4pm
Location: GC America, Alsip, IL
Speaker: Larry Guzzardo
CE Credits:  6 CE Lecture Credits
Tuition:
AGD Dentist: $100
Non-AGD Dentist: $200
Hygienist or staff (AGD Dentist): $85
Dental Students/Residents: $25
Course Description:
Do all members of your team know how to provide the best patient experience you can deliver? Working together for the same goal can be frustrating. Remove the guesswork for you and your team. Help them learn how to be more productive, more profitable, and enjoy the process. It's time to receive the appreciation, financial rewards, and joy that should accompany owning a dental practice.
Together, we'll demystify the steps to achieve success in your practice. This presentation will simplify your ability to transition your current systems, so you and your team can work efficiently and profitably. When you learn how easy it can be, you'll be inspired and motivated to accelerate your transition. You'll leave with a specific plan to provide exceptional patient care and build a highly profitable practice that will change your life. And if you're already successful, your results will skyrocket!
Attendees can expect:
You will learn how to:
• Quickly analyze your practice with an easy 4-step plan.
• Demonstrate leadership that's focused on results.
• Use natural sounding verbal skills to present treatment and improve case acceptance.
• Marketing tips to attract high quality patients who are seeking the services you can provide.
• Create team members who'll take ownership in their jobs and patients who'll partner with you.
• Manage your time so you can have a practice – and life – that you love.
Speaker Biography: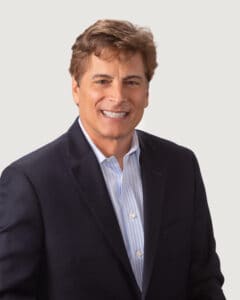 Larry M. Guzzardo-As the head instructor for the online All-Star Dental Academy, Larry provides comprehensive, personalized, in-office consulting exclusively to dentists and their staff. For the past two decades he has assisted professionals in achieving both financial and personal goals. Results are monitored by using financial analyses such as industry ratio comparisons to make sure the attainment of financial objectives are examined, and necessary changes are carried out.
His business and marketing systems focus directly on two main objectives: improving the bottom line and ensuring optimum patient care. He also goes a step further. He believes people are the most important asset of the practice and has developed specific programs to create self-motivated team players whose actions reflect their commitment to the outcome of your practice. For more information you can contact Larry at (404) 842-0530 or [email protected]
Approved for 6 hours of AGD Lecture credit.
Location & Time:
9am – 4pm
GC America
3737 W 127th Street
Alsip, IL 60803
800-323-7063
Seminar Fees:
AGD Dues Paid Dentist   $100     $125 at the door
Non-AGD Dentist             $200    $225 at the door
Hygienist                            $85     $95 at the door
Dental Staff                        $85    $95 at the door
Dental Students                $25      $45 at the door
& Residents (Preregistration required)
ILAGD Past Presidents    $0
For questions contact:
Contact Dr. Ryan Vahdani at [email protected]
AGD dues paid status will be checked as of January 14, 2023.  Any Non AGD dentist may choose to apply his entire registration fee to his first year AGD dues by submitting a completed AGD application.
---
Acknowledgements:
Presenting a program of this nature is a group effort and would not be possible without the assistance of many individuals and/ or companies. A complete list will be available at the course site.
---
---