The 24th Annual Ted Weclew Memorial Lecture:
Being a "World-Class" Dental Athlete:
Implement the Traits of Enduring Champions to Achieve Your Best Year Yet!
An IL AGD Member Benefit Course
Wednesday, February 22 , 2017
the day before the CDS Midwinter Meeting
Course Description:
Do today's economics have you  troubled about the future of dentistry? Are you a dental team full of athletes, in quest of sparking internal growth?
Think like a Champion! Discover proven strategies to create harmony, optimize results and boost the your bottom line. In this lively and revealing interactive session,
world-class communicators will demonstrate key insights to clinical practice success. In addition, the audience will discover techniques for enhancing practice
profitability, exploring practice transition strategies and creating effective workplace partnerships.
Speaker Biography: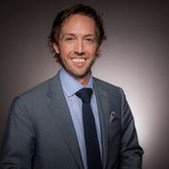 Timothy M. Bizga, DDS, FAGD is a general dentist practicing in Cleveland, Ohio, focusing on comprehensive care, with special interest in implants, cosmetics and facial aesthetics. He graduated from Saint Louis University with a BA in Biology. Dr. Bizga then received his DDS from the University Of Michigan School Of Dentistry, at which time he was the recipient of the Francis B. Vedder award for excellence in prosthodontics. He is currently a member of the American Dental Association and a Fellow in the Academy of
General Dentistry. He is a graduating member of the Whitecap Institute, where he received advanced implant training. Dr. Bizga is a Certified John Maxwell Speaker/Trainer/
Coach, a certified DISC profile trainer, clinical consultant for The Dental Advisor and member of Catapult Elite.
---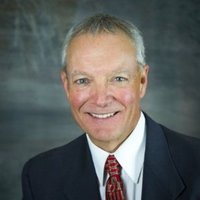 Michael J. Carl, DDS, JD has unique credentials as both a practicing dentist and an attorney in Michigan. He has been practicing dentistry since 1983 and simultaneously
attended law school as he built his practice. Since becoming an attorney, he has focused his legal practice on professional practice transitions, creating a highly successful consulting business geared toward the health care professional. Credentials: Albion College (B.S., Biology); University of Detroit School of Dentistry (D.D.S.); Thomas M. Cooley Law School (J.D.); Admitted to the Michigan Bar. Member: American Dental Association; Michigan Dental Association; Kalamazoo Valley District Dental Society; Michigan Bar Association.
---

Jack Hadley teaches social media marketing to MBAs students at Brigham Young University's Marriott School of Management in Provo, Utah. He is also a founding partner at My
Social Practice, an agency that provides social media marketing ideas, content, strategy, and support to dental practices worldwide. Jack is an award-winning copywriter and former ad agency Creative Director who is frequently asked to address dental groups about digital marketing strategies and social media effectiveness.
---
Course Objectives:
1. Learn current trends is today's Patient Driven Practice
2. Maximize Team Performance with new skills and shared thoughts
3. Discover proven clinical skills that translate to balanced and long-term growth
4. Learn to create and be a "Social Practice"
5. Discuss the building blocks of Gold-Medal Transition strategies
6. Achieve Significance and Fulfillment in your personal and practice potentials
Course Credit:
Approved for 6 hours of AGD Lecture credit.
Location & Time:
American Dental Association Auditorium
211 E. Chicago Avenue
Chicago, IL 60611
The Day before the CDS Midwinter Meeting
Registration: 7:30 am
Lecture: 8:00am-3:00 pm
Continental Breakfast and Lunch will be served.
Seminar Fees:
AGD Dues Paid Dentist   $ 95    $115 at the door
Non-AGD Dentist             $195    $215 at the door
Hygienist                            $75     $95 at the door
Dental Staff                        $75     $95 at the door
Dental Students                $20      $40 at the door
& Residents (Preregistration required)
---
For questions contact:
Jaime Petras, ILAGD Executive Secretary at [email protected] or
Dr. Cheryl Mora, ILAGD CE Chair at [email protected] or 847-638-7223 (cell)
AGD dues paid status will be checked as of Feb. 15, 2017. Any Non AGD dentist may choose to apply his entire
registration fee to his first year AGD dues by submitting a completed AGD application on site. Ask for Dr. Cheryl Mora
or Maureen Kugel ([email protected]) for help in completing this process.
---
Acknowledgements:
Presenting a program of this nature is a group effort and would not be possible without the assistance of many
individuals and/ or companies. A complete list will be available at the course site.
---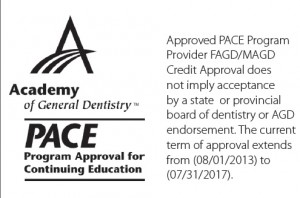 ---
Save the Date:  February 21, 2018 Offensive Dentistry, Dr. Brian Novy, DDS