RIDGE PRESERVATION/ SOCKET GRAFTING AND PRE-IMPLANT SITE DEVELOPMENT FOLLOWING TOOTH REMOVAL
Closed Circuit TV Demonstration: Live Surgery of an Extraction & Socket Grafting at the Hilton Garden Inn.
The surgery will take place at ImplantWide, LLC.
By Paul Petrungaro, DDS, MS, FICD, FACD, DICOI
The long term success of implants depends on the quality and quantity of bone as well as soft tissue characteristics. Participants will gain clinical skills and confidence to create ideal sites for implant placement. The preservation of bone during tooth removal, the augmentation of deficient ridges, utilization of regenerative membranes, and bone augmentation materials, will be discussed.
Speaker Bio: Dr. Paul Petrungaro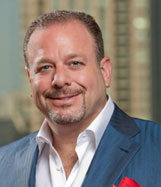 Dr. Paul Petrungaro is internationally recognized for his educational and clinical contributions to modern dentistry. He graduated from Loyola University Dental School in 1986, and completed an independent study of Periodontics at the Welsh National Dental School in Wales, UK. He completed his residency in Periodontics and has a specialty certificate in addition to a Masters of Science degree in Periodontics from Northwestern University Dental School. He is the former Coordinator of Implantology, Graduate Department of Periodontics, Northwestern University Dental School. Dr. Petrungaro has been in private practice of Periodontics and Implantology since 1988, and holds a license in Illinois and Washington. He is a fellow of the International & American College of Dentists, and a Diplomate of the International Congress of Oral Implantologists. Dr. Petrungaro is recognized around the world for his diversified seminars and lectures on advanced periodontal, prosthetic and implant interrelationships, bone regeneration and esthetic tissue formation, the All-on-4® Treatment Concept "surgical protocol", zygomatic "rescue" implants, the treatment of failing implants, and the reconstruction of previously failed implant cases, immediate restoration of dental implants and the use of platelet rich plasma in bone grafting throughout the US, Europe, Canada, Australia, South America, and Israel. In addition, he has authored numerous articles covering subjects such as cosmetic bone grafting and esthetic implant procedures. Dr. Petrungaro continuously contributes to many new innovations in multiple disciplines of surgical dentistry.
Course Objectives:
To discuss & learn about:
• Diagnosis and treatment planning
• Atraumatic tooth removal
• Surgical tooth removal (flap)
• Incision and suturing designs
• Antibiotic administration
• Site debridement
• Bone graft materials, techniques and procedures
• Regenerative membranes, techniques and materials
• Suturing materials
• Suturing methods
• Ovate pontic site formation
• Post-operative procedures
• Complication management
CE Credit:
Approved for 7 hours of AGD Lecture credit
When:
Friday, December 2, 2016
8:00AM – 4:00PM Lecture; 7:30AM Registration
Continental breakfast & lunch will be served
2:00-4:00PM Closed Circuit TV Demonstration: Live Surgery of an Extraction & Socket Grafting at the Hilton Garden Inn.
The surgery will take place at ImplantWide, LLC.
Dr. Petrungaro and Dr. James Chapko, of ImplantWide will be performing the surgery. 
Program Site:
Hilton Garden Inn Schaumburg
1191 Woodfield Road, Schaumburg, Illinois, 60173
1-847-524-0455
---
SEMINAR COSTS                                                        AGD                                                AT THE DOOR
AGD Dentist                                                  $135                                               $145
NON-AGD Dentist                                         $235                                              $245
DENTAL STUDENTS & RESIDENTS           $30                                                $40
---
Registration:
Register online at ILAGD.org
No refunds after November 26, 2016
For questions contact:
Dr. Cheryl Mora, ILAGD CE Chair at [email protected] or 847-638-7223 (cell) or Maureen Kugel, ILAGD Executive Assistant at [email protected]
---