"BASIC AND ADVANCED SOFT TISSUE GRAFTING TECHNIQUES"
2 Days Hands-on Course
Presented by
 Alan Alaa Yassin DDS MS MSD
Friday-Saturday, May 5-6, 2023
Speaker: Dr. Alan Alaa Yassin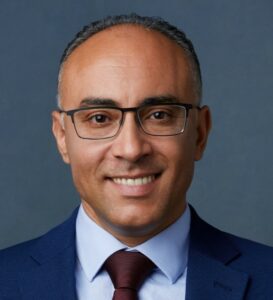 Dr. Yassin is dual trained dentist in both Periodontics and Oral & Maxillofacial Surgery.
He attained his dental degree in 2001 from Aleppo University before receiving 4 years of extensive Oral and Maxillofacial training at Damascus Hospital! His specialty training in periodontology, along with his Master of Science in oral science was attained from the University of Washington in Seattle, WA.
Dr. Yassin is a Fellow of the International Association of Oral & Maxillofacial Surgeons and a Diplomat of the German Board of Oral Implantology DGZI. He has several publications and articles in refereed and in peer-reviewed journals; he also serves as a reviewer in many academic journals.
Dr. Yassin holds a teaching position at the University of Washington as an affiliate clinical assistant professor. He is also the Course Director and founder of the Implantology program of the Washington Academy of General Dentistry since 2018, in addition he actively lectures at national and international conferences and symposiums on the subject of implants and advanced esthetics/periodontal plastic surgery, in addition to rigorous online courses and webinars. He has a private practice limited to periodontics, oral surgery and implant dentistry in Seattle, Washington.
Course Description:
This 2 day course is designed for general dentists to learn the practical methods to diagnose and treat soft tissue conditions in an evidence based way. The course is an important comprehensive explanation of the importance of soft tissue quality from a periodontal perspective and around dental implants. Practical learning about soft tissue grafting and root coverage techniques and methods. Covering the basic biological knowledge behind the soft tissue augmentation and the minimally invasive oral surgeries. Participants will practice advanced oral plastic surgery and soft tissue grafting procedures on pig heads during the hands-on session.
Course Objectives:
Each Participant will:
Learn the principles of incision and flap design and suturing techniques.
Dentists will gain a better knowledge on indications for soft tissue augmentation around natural teeth and implants.
Participants will be able to evaluate and treatment plan soft tissue grafting.
Vestibular approach technique and its applications in implant dentistry and root coverage.
Learn about the available soft tissue augmentation techniques and armamentarium.
The difference between the autogenous soft tissue grafting and the pre-prepared allografts soft tissue materials (Acellular dermal matrix).
Practicing connective tissue grafts and free gingival grafts techniques on pig jaws.
Please bring photographs, radiographs, models and relevant dental, medical and social histories to discuss your cases with the instructor and the class
Who Should Attend?
These hands-on programs were designed originally for AGD Fellows striving to be AGD Masters. We have discovered that these programs can be valuable to all dentists from new graduates to the most experienced clinicians.
CE Credit:
16 hours of participation credit for those who attend the 2 days of lecture and hands-on. 34 total hours of participation credit to those who attend the 2 days of lecture and hands-on, complete the assigned protocol in their office, and return to document the protocol assignment. 8 hours of lecture credit will be given to those who attend the Zoom online lecture on Friday, April 1, 2022.
When:
Friday, May 6, 2023
8:00AM – 12:00PM Lecture
12:00PM – 1:00PM Lunch
1:00PM – 5:00PM Lecture
Saturday, May 7, 2023
8:00AM – 12:00PM Lecture & Hands-on exercises
12:00PM – 1:00PM Lunch
1:00PM – 5:00PM – Afternoon session hands-on exercises on pig jaws: Incision and flap design, suturing, Free gingival graft technique, Connective tissue graft technique.
Program Site:
Hilton Chicago/Oak Lawn
9333 S. Cicero Ave.
Oak Lawn, IL 60453
708-425-7800
Price:
Fees to attend the course live at GC America on Friday & Saturday, April 1-2, 2022
Pre-master AGD Dentist $ 975.00
MAGD Dentist                  $ 875.00
Non-AGD Dentist            $ 1075.00
The live course tuition includes the reporting session, continental breakfast and lunch Friday & Saturday, and a banquet on Friday evening at 5:30PM. Please indicate on your registration whether you will be attending the banquet. Thank you.
 Hotel Information:
Hilton Chicago/Oak Lawn
9333 S. Cicero Ave.
Oak Lawn, IL 60453
708-425-7800
*Guestroom reservations must be cancelled 48 hrs. prior to arrival or your credit card will be billed.
 Protocols-Note Protocols will be on Zoom until further notice.
Protocols will be Thursday, May5th at 5:30pm via Zoom. Please RSVP to Dr. Jessica Gibbs at [email protected]  by April 30, 2023 to present protocol reports on Thursday, April  30th  and a Zoom link will be emailed to you.
---
NEW DENTISTS!!! Three (3) full Scholarships will be made available at each program to AGD member dentists who have graduated less than 3 years ago! For more information contact: Dr. Jessica Gibbs at [email protected] or Maureen Kugel at [email protected] / 847-821-7222.
---