"Digital Smile Design with 3D Integration: Creating a Pre-planning Roadmap for
our Cosmetic Cases" – Season Pass #3
Summary:
Date: Friday, March 3, 2023
Time: 8am – 4pm (including lunch hour)
Location: Maggiano's Restaurant @ Oak Brook
Speaker: David R. Turok, DDS, FAGD
CE Credits: 7 CE Lecture Credits
Tuition: (Breakfast and Lunch Included)
AGD Dentist: $150
Non-AGD Dentist: $225
Hygienist or staff (AGD Dentist): $65
Hygienist or staff (Non-AGD Dentist): $85
Student/Resident: $20
All 4 Programs – Season Pass AG members ONLY $500
Speaker's Bio: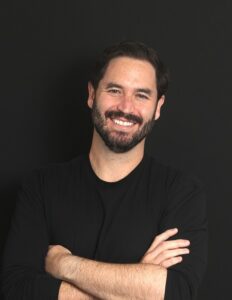 Dr. David Turok recieved his Undergraduate degree at the University of Virginia and his DDS from Virginia Commonwealth University School of Dentistry. Dr. Turok
then completed a post-graduate AEGD at the University Of Florida School Of Dentistry.
Dr. Turok has completed extensive Continuing Education programs including courses
at Spear Education- where he is a Faculty Club member, the Dawson Academy, Piper- Mckee TMJ Education, The American Academy of Implant Dentistry, 3D Dentists, Invisalign training amongst many others. Dr. Turok is a Fellow of the Academy of General Dentistry a member of the American Academy of Dental Sleep Medicine, and the American Academy of Cosmetic Dentistry. He serves as a board member, committee chair and as a Director of AES (American Equilibration Society), an organization focusing on Occlusion, TMD, and Comprehensive Care.
Dr. Turok's passion is Facially-Generated Cosmetic Treatment Planning with Digital Smile Design. He is one of the only few in the Chicagoland area with a Smile Designer Certification through the Smilefy Academy. He recently gave a presentation on Digital Smile Design at the 2022 American Academy of Restorative Dentistry meeting- a group of some of the top clinicians from around the world. Dr. Turok enjoys sharing his passion with other dentists and helping them improve their esthetic results through digitally designed planning and communication.
Course Objectives:
The future of treatment planning is the utilization of digital smile design with 3D integration to create a simulated roadmap of our interdisciplinary cases. Elements
of digital smile design can be combined with anticipated orthodontic movement and pre-restorative surgery to fabricate a three-dimensional motivational mockup of our
restorative plan. This technology enables us to effectively communicate our goals with our patients, labs, and specialists, increasing predictability and allowing us to
begin with the end in mind.
Attendees will learn:
1. How to utilize Digital Smile Design to properly formulate a treatment plan
based on Facially Generated Treatment Planning principles.
2. The incredible possibilities on the horizon utilizing the 3D integration
capabilities in combination with the Digital Smile Design software to create
2D and 3D motivational mockups to aid in our treatment planning.
3. How to utilize these elements to properly communicate the desired
restorative outcomes to our patients, labs and specialists in an
interdisciplinary cosmetic case.
Registration
Scroll to the bottom to register for this course only.
Sponsored By
---