SOUTHERN ILLINOIS UNIVERSITY SCHOOL OF DENTAL MEDICINE
&
THE CENTRAL ILLINOIS ACADEMY OF GENERAL DENTISTRY
Presents:
Friday, March 10th will be a Hybrid lecture.  You may attend the live lecture at SIU School of Dental Medicine OR you may attend the course via Zoom. 
An Update on Implant Dentistry
Dr. Robert Blackwell
Dr. William Cusack
Course:
Implant Dentistry has evolved significantly over the last few years. Day 1 of this course will cover topics that will help the participant increase the case acceptance of implant Dentistry in their practices and at the same time learn how to avoid common complications. Factors influencing the implant selection and placement will be discussed. Day 2 will be a hands on opportunity for participants to plan treatment based on cases he/she has individually provided as well as surgical and restoration of dental implant placement.
Speaker Bio: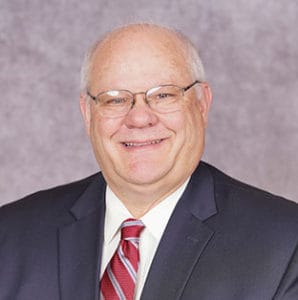 Dr. Robert Blackwell received his dental degree from the University of Illinois College of Dentistry and completed a General Practice Residency at Michael Reese Hospital and
Medical Center in Chicago, Illinois. He is a member of the American Dental Association, Academy of General Dentistry, American Dental Education Association and the Academy of
Osseointegration. He is a Fellow of both the Academy of General Dentistry and the International College of Dentists. Dr. Blackwell is a Clinical Professor and the Chair of the Department of Graduate Education at the Southern Illinois University School of Dental Medicine. He has lectured both nationally and internationally for over 30 years. Dr. Blackwell maintains a private restorative practice with an emphasis on implant restoration.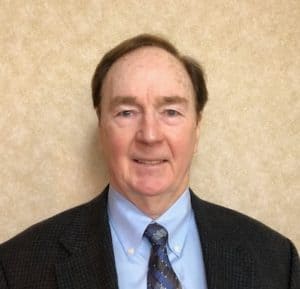 Dr. William Cusack received his Doctor of Dental Science at the University Of Illinois College Of Dentistry. Dr. Cusack practiced general dentistry before returning to the University
of Illinois for his specialty certificate in Periodontics. He has had his practice in Peoria for 33 years and it is limited to periodontics and dental implants. Dr. Cusack is a faculty member
at Illinois Central College where he has taught periodontology as part of the dental hygiene curriculum for the past thirty-eight years. He holds seminars emphasizing the use of present scientific knowledge to formulate practical treatment modalities for patients with consideration given to the need for explaining these procedures to the patients. Dr. Cusack is a member of the American Dental Association, American Academy of Periodontology, Illinois Dental Society, Peoria
Dental District Society, and the Chicago Dental Society.
Course Objectives:
At the completion of this seminar, participants will:
1. Describe methods of extraction, immediate placement and temporization of dental implants
2. Understand how the All On 4 treatment modality can provide a new and beneficial option that answers a need for the appropriate patient.
3. Understand, by case presentation, all surgical and prosthetic steps associated with AO4
4. Describe methods and materials for dealing with the maxillary sinus during implant placement
5. Describe how to recognize, manage, and avoid soft tissue problems around dental implants
6. Understand application of various implant sizes and shapes to your clinical advantage
7. Prepare for complications and broken parts associated with dental implants. 8. Problems and solutions when restoring implants.
CE Credits:
(towards AGD Fellowship or Mastership)
8 hours of Implant Dentistry , Perio., Fixed Pros. or oral surgery lecture credit for those who attend the 3/10/23 lecture only; 16 hours of Implant Dentistry, perio, fixed pros., or oral surgery participation credit for those who attend 3/10/23 lecture and 3/11/23 hands on. (36 hours for those who complete an in-office protocol assignment and report).
Email: [email protected] for information.
PROTOCAL ASSIGNMENTS WILL BE AVAILABLE THROUGH THE ILLINOIS AGD.
Thursday, March 9, 2023 at 5:30 PM Virtual Session via Zoom
Call 309-692-1796 or Email
[email protected]
When & Where:
March 10-11, 2023
Southern Illinois University
School of Dental Medicine
Hoag Hall is new and very capable of social distancing as well as the Simulation Lab.
Course Schedule:
FRIDAY, March 10, 2023 (Lecture: Zoom and In-person)
7:45 am Registration
8:00 am – 10:30 am Lecture in Hoag Hall Auditorium (Bldg. 283)
10:30 am – 10:45 am Break and Discuss
12:00 pm – 1:00 pm Lunch and Learn with the students
1:00 pm – 3:00 pm Lecture in Hoag Hall Auditorium (Bldg. 283)
3:00 pm – 3:15 pm Break and Discuss
3:15 pm – 5:00 pm Lecture in Hoag Hall Auditorium (Bldg. 283)
SATURDAY, June 11, 2022 (Hands-On: In Person only)
7:45 am Registration
8:00 am – 12:00 pm Hands-on
12:00 pm – 12:30 pm Lunch & Discuss
12:30 pm – 4:30 pm Hands-on
For the Saturday hands-on, please bring some cases that you would like to discuss which should include photos, radiographs and/or models. Please bring magnification eyewear
For reservations and zoom link. If you are participating in the Friday session virtually and have not received
the ZOOM link on 3/9/23 please contact Dr. Bishop at [email protected].
Hotel Reservations based on availability. Identify yourself as attending the Southern Illinois University School of Dental Medicine AGD Programs. Only necessary for Thursday if attending Friday in-person rather than ZOOM.
Best Western Premier Hotel
3559 College Avenue
Alton, Illinois 62002
(618) 462-1220
Directions: Take 55 North or South to the Alton, Exit #30, Route 140. (140 becomes College Avenue)
PARKING: Available behind Hoag Hall. No permit is necessary. Do not park in clinic lot. You will be ticketed.
PAYMENT
Return the completed registration form to:
Dr. Susan Bishop
7314 N. Edgewild Dr.
Peoria, IL 61614
DEADLINE:
March 7, 2023
May register for lecture only on 3/10/23
3/11/23 Hands-on
Participation has limited space available
For information call:
Dr. Susan Bishop
(309) 692-1796 or e-mail at
[email protected]
Virtual Session via Zoom
Call 309-692-1796 or Email
[email protected]
for reservations and zoom link.
Presenting a program of this nature is a group effort and would not be possible without the assistance of many individuals and companies. A complete listing of contributing companies will be available at the program site.
Registration:
An Update on Implant Dentistry Brochure
                                                                    AGD/ADA/Public Health      NON-AGD/ADA
Please wear a mask in the building! PUBLIC / Health
Dentist: 2 day participation course               $695                                      $795
(limit 25 participants on 3/11/23)
Dentist 3/10/23 Lecture only                         $285                                      $335
Staff (non-dentist) per day                             $50                                         $75
(must be accompanied by dentist)
SIU Instructors/Students 3/10/23                   N/C                                     $10*
Lecture only and 3/11/23 observation only.
Must be registered for seminar.
(Observation will be permitted at participation course (includes faculty/students) if course limit is
reached, but costs and attendee numbers must be approved by the course master.)
Lunch is included in all day seminar cost.
*Includes 1 year AGD student membership
Non-Members: Join in AGD and receive seminar at AGD member cost.
Return by  March 7, 2023 (Limited attendance for second day on 3/11/23)other fine program brought to you by the CIAGD
---
NEXT  CIAGD/SIUSDM SEMINAR:  ~ June 16-17, 2023