Summary:
Date: Friday, May 14, 2021
Time: 9am – 12pm
Location: ZOOM Virtual Meeting/Webinar
Speaker: Dr. Lou Graham
CE Credits: 3 CE Lecture Credits
Tuition:
AGD Dentist: $150
Non-AGD Dentist: $225
Hygienist or staff (AGD Dentist): $65
Hygienist or staff (Non-AGD Dentist): $85
Student/Resident: $20
$30 fee for late registration (within 7 days of the course) or on-site registration.
Course Description:
For over 100 years dentistry and has been reliant on 2D imaging. Today's diagnostics have shifted 2D imaging to far more specific indications versus the one thought of universal imaging diagnostic instrument. Diagnostics today include a vast arsenal of technologies that include; fluorescence, transillumination, and CBCT as examples in our office. These technologies become essential in far superior diagnostically driven decision making along with new protocols in our offices today. This full day course is all about the why and how to incorporate CBCT imaging into your dental practice and all the benefits included, and yes, even the financial ones!
Course Objectives:
Today's Initial Exam and giving patient's the "wow" and ultimately treatment plan acceptance
Why the FMX is now extinct in my office and soon to be in thousands of others
When to refer out your images to be read by maxillofacial radiologists
The numbers…the ROI…
How to select what's best for your office and why you may really be surprised
The steps to integrating you and your team
How digital scanning and CBCT imaging work together in so many ways!
Clinical Casework on what you are missing in 2D and finding in 3D and how this ultimately makes your decision making far superiorClinical casework on resorption, implants, and far more
For smaller programs, a hands-on experience in mapping the mental nerve, implant planning (even if you aren't placing) and how to navigate the software for everyday use
Technology driven analytics and how to incorporate into your practice
Speaker Bio: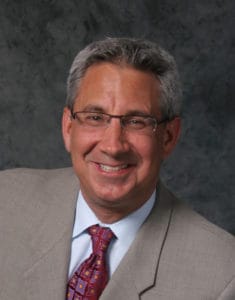 Dr. Graham is an internationally recognized lecturer extensively involved in continuing education for dental professionals. His lectures focus on incorporating current clinical advancements through "conservative dentistry."  He emphasizes the same concepts he practices: dental health diagnosis, treatment plans for medically compromised patients, conservative treatment, cosmetic dentistry, and customized approaches to periodontal care, implants and laser dentistry.
Dr. Graham is the founder of the Catapult Education, a continuing education company whose philosophy and programs use contemporary, interactive formats to integrate time-proven conservative dentistry with 21st century materials and techniques. Dr. Graham is a published author in many leading national and international dental journals.
He is a member of the American Dental Association, American Academy of Cosmetic Dentistry, Academy of General Dentistry, Chicago Dental Society and Illinois Dental Association. Dr. Graham is a graduate of Emory Dental School. He is the former Dental Director of the University of Chicago's Department of Dentistry.
He enjoys providing dental care at his multi-specialty private practice group, University Dental Professionals, in Chicago, IL – Hyde Park.
Registration:
Online registration is open now, select your tickets at the bottom of the page and "Add to Cart"
For additional questions please email Dr. Cheryl Mora at [email protected] or call 847-821-7222 and indicate you are calling about AGD Mastertrack.
---