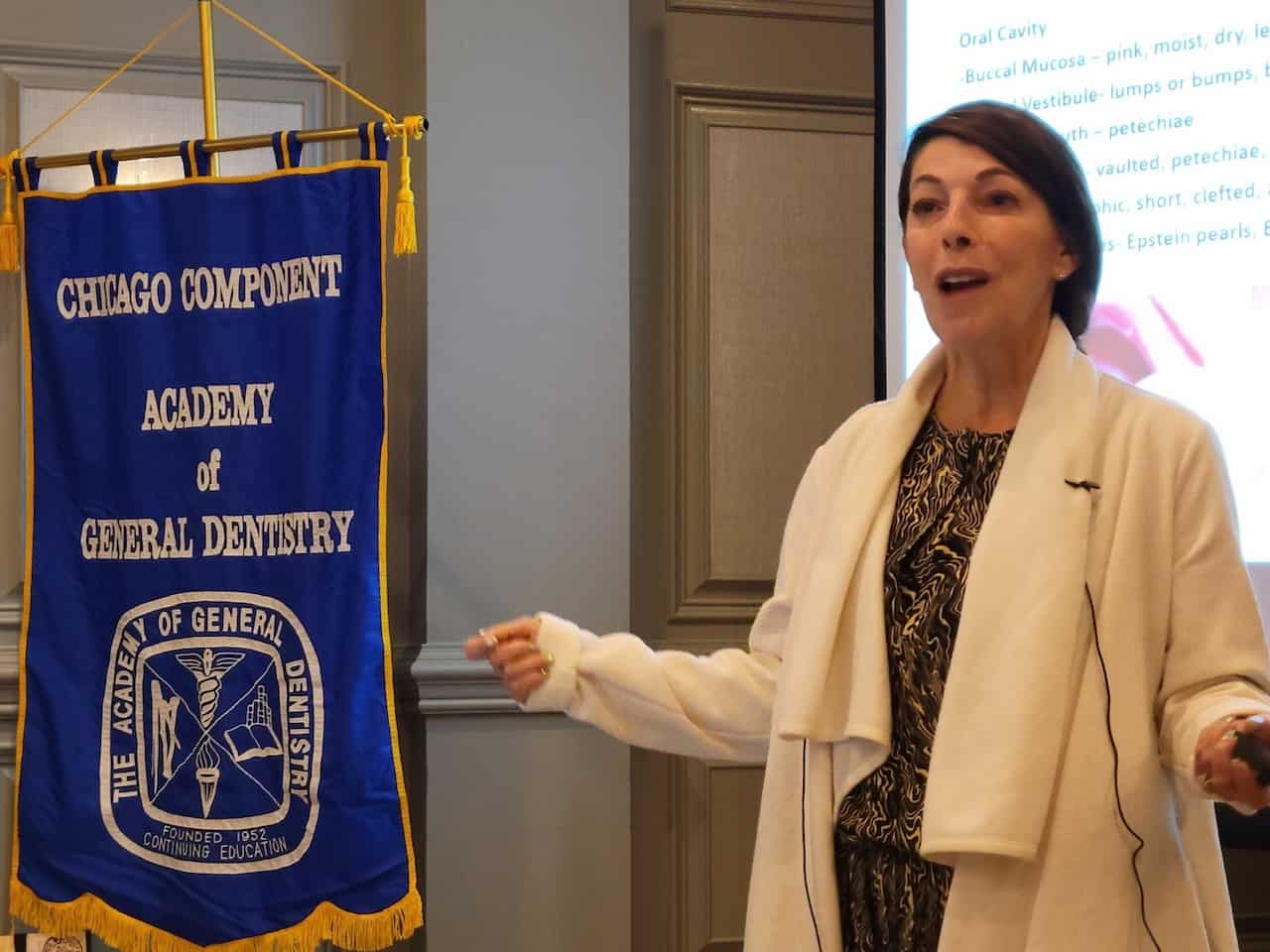 The Chicago AGD Presented "A comprehensive Pediatric Dental Course Including Trauma and Pulpotomy Guidelines, Trending Dental Materials in Pediatrics and Sleep-Disturbed Breathing Assessments for Children" Friday September 23d, 2022. Dr. Victoria Ursitti completed her undergraduate studies at Cornell University, earned her dental degree from Tuffts University and completed specialty training in pediatric dentistry at the University of Illinois at Chicago. She opened her practice, All About Kids Dentistry in Arlington Heights, in 2002 and a second office, Algonquin Kids Dentistry, in 2016. She is a Diplomate and Fellow of the American Board of Pediatric Dentistry. She is the current past president of the Illinois Society of Pediatric Dentists and is the current Director of the Northwest Suburban Branch for CDS.
Dr. Ursitti gave a comprehensive lecture on pediatric dentistry covering topics from reviewing health history, treatment planning and alternative treatments. The latest developments in the world of pediatrics were discussed including dental materials and treatment options. The lecture gave great insight into what to look for when referring pediatric patients and what specialty in medicine or dentistry to best refer to.
The Chicago AGD is thankful for our sponsors who generously supported our lecture. Our sponsors include How Money Essentials for Dentists (represented by Kim Rasmussen Financial Educator, Illinois Sexual Harassment Prevention Training, Henry Schein Dental, Old National Bank represented by Walleed Khan .
Our next lecture, "Dentistry's New Role in the Future of Optimizing Health span" with Dr. William Hang as a presenter, will be on Friday, November 4th at Maggiano's Little Italy in Oak Brook. We look forward to seeing a great turnout!