Speaker: Lou Graham, DDS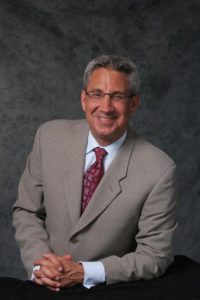 March 9, 2018 8:00am-4:00pm (Registration at 7:30 am)
Maggiano's Little Italy Oak Brook 240 Oakbrook Center, Oak Brook, IL
7 CE Lecture Credits
Dr. Lou Graham is an internationally recognized lecturer extensively involved in continuing education for dental professionals. His lectures focus on incorporating current clinical advancements through "conservative dentistry." He emphasizes the concepts of dental health diagnosis, treatment plans for medically compromised patients, conservative treatment, cosmetic dentistry, and customized approaches to periodontal care, implants and laser dentistry. He is the founder of the Catapult Group, a continuing education company whose philosophy and programs use contemporary, interactive formats to integrate time-proven conservative dentistry with 21st century materials and techniques.
Dr. Graham is a published author in many leading dental journals. He is a graduate of Emory Dental School and is the former Dental Director of the University of Chicago's Department of Dentistry. He enjoys providing dental care at his multi-specialty private practice group, University Dental Professionals, in Chicago, IL – Hyde Park.
Course Description: This course will be focused on specific practice enhancing solutions to recurring clinical problems, including how to create new treatments for refractory periodontal disease along with new approaches to in-office periodontal treatments. The course will then tackle the growing issue of internal/external resorption and how CBCTs fit into diagnostics and treatments. Our day will continue with clinical options for single tooth restorative implants and how these options guide clinical success.
Course Objectives:
• Learn how custom oxygenation protocols create optimal periodontal solutions
• 20 plus years after orthodontics… Learn if external/ internal resorption is an issue for which we should be screening diagnostically.
• From cement to screw, understand the hybrid approaches to single tooth restorative implants
• Learn how CBCTs aid our everyday clinical decisions