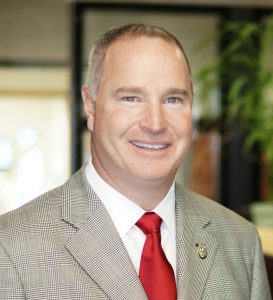 Speaker: Todd E. Shatkin, D.D.S 
September 27, 2017
8:00am-4pm (Registration at 7:30am)
Maggiano's Little Italy Oak Brook
240 Oakbrook Center, Oak Brook, IL
7 CE Lecture Credit
Dr. Shatkin over the past fifteen years, has placed over 20,000 mini dental implants.  He has utilized mini dental implants for denture stabilizations, single and multiple tooth replacements and full arch reconstructions with a success rate exceeding 95%.
Dr. Shatkin's seminal article "Mini Dental Implants for Long Term Fixed and Removable Prosthetics" was published in the journal Compendium of Continuing Education in Dentistry in the February 2007 issue and has been well received. His "Retrospective Analysis of 5640 Mini Dental Implants Placed over a 12 Year Period" was published in the September, 2012 issue of the journal Compendium of Continuing Education in Dentistry.
Dr. Shatkin is in private practice in Amherst, New York, the President Emeritus of the International Academy of Mini Dental Implants and the owner of Shatkin F.I.R.S.T., LLC  (Fabricated Implant Restoration & Surgical Techniques; U.S. Patent No. 7,108,511), a mini dental implant specialty full service dental laboratory. He is a graduate of the University of the Pacific School of Dentistry and has lectured on mini dental implants at ADA National Meeting, CDS Midwinter Meetings, and world-wide.
---
Single and Multiple Tooth Replacements. Increased demands for the functional and esthetic replacement of missing teeth have pushed mini dental implants (small diameter implants) to the forefront of clinical practice. The exciting treatment concept of mini dental implants can be an integral part of the general dental practice. The dentist has the ability to restore patient's teeth in one appointment without the need to remove healthy tooth structure. This simple technique features the use of a surgical stent for the placement of the mini dental implant and the restoration(s) in the same appointment. These techniques allow the dental profession to provide excellent quality restorations at affordable fees to patients.
Denture Stabilization Procedures
Stabilized dentures are more comfortable and functional as they are designed to stay in place and serve as a supportive, natural looking replacement for missing teeth.  Placement with mini dental implants provides patients with the gratifying confidence that their dentures will not move or fall out while eating or speaking, while dentists benefit from the simple and highly efficient one hour appointment procedure.
Learning Objectives:
Understand mini implant treatment planning.
Understand mini implant case selection.
Understand mini implant placement procedure.
Understand one visit denture stabilization procedure.
Understand the F.I.R.S.T®Technique for single and multiple fixed restorations in one appointment.
Understand anatomical considerations for mini dental implants.
Attendees will be furnished a continental breakfast and lunch today.
Illinois AGD Annual Business Meeting:
The Illinois Academy of General Dentistry Annual Business meeting will be held at lunch. Elections and Installation of the 2018 ILAGD Officers and Board of Directors will take place.
Click here for more information on the slate of officers and board of directors.