Northern Illinois Academy of General Dentistry
Presents:
Oral Pathology Update
Featuring:
Susan Muller, DDS, MS
Friday, October 13, 2023
Northern Illinois University Rockford Convention Center
8500 E. State St. Rockford, IL 61108
The NIU Rockford Convention Center is conveniently located off I90 W at State Street (one hour from O'Hare)
*NIAGD room rate available at The Rockford Radisson, 815-226-2100. Must be booked by 9/13/2023*
CAN'T ATTEND A LIVE COURSE?
WE ARE NOW OFFERING OUR COURSES ON ZOOM!
No recordings will be available at this time.
Please choose the ZOOM option in the registration section below.
Speaker Bio: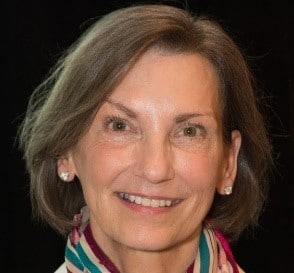 Dr. Susan Muller is a graduate of the Medical University of South Carolina School of Dental Medicine. She completed her Oral and Maxillofacial Pathology training at Emory University and a Head and Neck fellowship at the University of Pittsburgh. Dr. Susan Muller retired from Emory University in October 2013 and is a Professor Emeritus. She is currently in private practice with Atlanta Oral Pathology. Dr. Muller enjoys lecturing on Oral Pathology and has lectured throughout the world. Her articles on Oral Pathology have been published in over 200 publications. Dr. Muller is Past President of the American Academy of Oral and Maxillofacial Pathology and the North American Society of Head and Neck Pathology. She has served on the American Board of Oral and Maxillofacial Pathology and was Editor-in-Chief of Head and Neck Pathology from 2008-2018. Dr. Muller's lectures are fast-paced and full of pictures-not words- so fasten your Seatbelts.
Course Information:
Morning Lecture: Distinguishing the Benign from the Deadly: Oral Pathology Update This lecture will present a potpourri of interesting cases with the goal of illustrating a variety of conditions that can be encountered frequently in the dental office. Growths that can be seen in a wide variety of ages from children to the elderly will be reviewed with the goal of developing an organized approach to oral examinations. The oral changes associated with cigarettes, cigars, smokeless tobacco, marijuana, and vaping will be illustrated. An overview of HPV infections that affect the mouth, the natural history of HPV infection, and which HPV-associated lesions are of most concern. The presentation of oropharyngeal carcinoma in contrast to oral cavity cancer will be illustrated. The role of oral health care providers in screening for these cancers will be discussed
Morning Lecture Educational Objectives:
1. How to develop a differential diagnosis for common oral growths
2. Understand how color, shape, and size can aid in identifying the growth
3. Learn which lesions are normal variations and when to refer for a biopsy
4. Be familiar with the terminology of leukoplakia and erythroplakia and how to distinguish these entities from masqueraders
5. How to develop an organized approach to oral examinations and recognize the most common areas for oral cancer development
6. Understand the role of HPV in cancer
Afternoon Lecture: Red, White, Brown, Blue and Ulcerative Lesions. What are they? How to treat? This course is designed to guide the health care provider through the differential diagnosis, treatment and management of commonly encountered oral soft tissue growths and ulcers in the dental office. I will share my approach to the diagnosis and treatment of common oral conditions including lichen planus, geographic tongue and candidiasis. The oral manifestations of various conditions including Crohn's disease, Lupus, Sarcoidosis, and vitamin deficiencies will be highlighted. Differentiating oral ulcers based on clinical presentation, duration and location will be discussed, with special reference to oral herpes and aphthous ulcers. Diagnosis and treatment for Burning Mouth Syndrome will be discussed along with tips on separating this entity from other causes of burning. Emphasis on the clinical presentation of oral dysplasias or early cancer will be discussed.
Afternoon Lecture Educational Objectives:
1. Be able to identify common oral soft tissue lesions and develop a differential diagnosis
2. Learn some of the oral presentations of systemic disease
3. Be familiar with various therapeutic treatment options
4. Learn when and what to biopsy for diagnosis
5. Develop proficiency in identifying oral precancerous lesions
CE Credit:
7 hours of lecture credit may be used towards FAGD, MAGD or re-licensure for dentists and hygienists.
 When:
Friday, October 13, 2023
8:00-8:30am Registration
8:30—12:00pm Lecture
12:00—12:30pm Lunch
12:30—4:00pm Lecture
 Price:
Send check, made out to NIAGD, to:
Stephen Petras, DMD, MAGD, FICOI
120 W. Front Avenue
Stockton, IL 61085
Phone: (815) 947-3700
Fax: (815) 947-9058
[email protected]
For credit card payment/registration or further information:
Jamie Petras
NIAGD Executive Secretary
815-541-3795
REGISTRATION FORM Copy and send this form, with a check made out to NIAGD, to Dr. Petras.
If paying with a credit card, Jamie will register you over the phone.)
*When Registering, please note if you will require a vegetarian option for lunch!
REGISTRATION FORM:    
            

                                                                         AGD Member                                Non-AGD Member

Dentist or first person-                                    $275.00                                  $325.00
From office:
First additional staff/Hygienist                          $100.00

Each additional staff member                          $75.00

Total Number Attending ___________________  Attending via Zoom ____________
Amount Enclosed _________________________

Total number of vegetarian lunches required_____
Signature ________________________________
Please Print:
Name: ______________________________________
AGD No. _______________________________
Name: ______________________________________
AGD No. _______________________________
Address: _____________________________
City, State, Zip: _______________________________
Office Phone: _________________________________
Fax No: _____________________________________
E-Mail Address: ______________________________

To pay with credit card contact Jamie Petras, NIAGD Executive Secretary at 815-541-3795 or [email protected]
Refund Policy: Full tuition refund is available without penalty up to one week prior to scheduled course.

For information contact:
Stephen Petras, DMD,MAGD, FICOI
Phone: (815) 947-3700
Fax: (815) 947-9058
E-mail: [email protected] OR [email protected]
________________________________________
ACKNOWLEDGEMENT
Presenting a program of this nature is a group effort, and would not be possible without the assistance of many individuals and companies. A complete listing of contributing companies will be available at the program site.
---
---