Today's Top Clinical Tips and The Art of Treatment Planning and Case Presentation
by Dr. Lee Ann Brady
October 27, 2017
Speaker Bio: Dr. Lee Ann Brady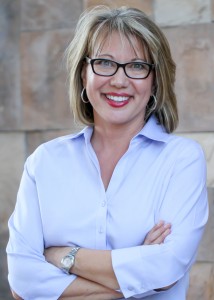 Dr. Lee Ann Brady is a nationally recognized educator, lecturer and author. She has previously served as Clinical
Director of the Pankey Institute and Executive VP of Spear Education. She now serves as Director of Education
for Clinical Mastery. She has a private restorative practice in Glendale, AZ, and serves on the editorial board of three  dental
publications.
Today's Top Clinical Tips:
Dentistry is changing rapidly. Being successful and efficient means staying on top of the newest trends. In this program Dr Brady will present the top clinical tips and techniques she is teaching. Some are tried and true approaches that remain successful, while others introduce new materials and approaches. Tips will include prevention, posterior composites and indirect all ceramics.
Course Objectives:
• Caries and Perio Prevention
• Posterior Composite Efficiency and Effectiveness
• Successful Bonding and Cementation
• Improved Posterior All Ceramic Restorations
The Art of Treatment Planning & Case Presentation:
This interactive lecture will present a systemized approach to treatment planning and case presentation. This comprehensive approach covers the areas of esthetics, function and
health. We will look at the discussion points and data necessary to plan for success in all three areas. Participants will get to put the system into practice by actively treatment planning
multiple cases during the program, and discussing them with peers, then seeing how the cases were ultimately managed.
Course Objectives:
• Treatment Planning System
• Esthetic and Functional Exam & Diagnosis
• Creating a Case Presentation
• Interactive Treatment Planning
CE Credit:
7 CE Lecture Credits
When:
Friday, October 27, 2017
Hours for all courses:
8:00 – 8:30, Registration
8:30 – 12:00, Lecture
12:00 -1:00, Lunch
1:00 – 4:30, Lecture
Program Site:
Giovanni's Restaurant & Convention Center
610 N. Bell School Road
Rockford, Illinois
(815)398-6411
Lodging:
Price:
---
More details will be available once the brochures are ready to print.