Northern Illinois Academy of General Dentistry
Presents:
Dental Practice Finance Management
Zoom Virtual Meeting/Webinar
Featuring:
Brandon R. Parkhurst, CPA, CFP, CVA, CGMA and Kara Kelley, SHRM-CP
Speaker Bio: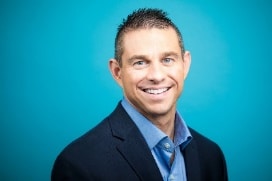 Brandon R. Parkhurst received his bachelor's degree in Business Administration and his Master's in Accounting from Texas A&M University, with honors. He has been a practicing CPA for over 15 years, most of that time dedicated to serving dentists. In 2008 he founded Parkhurst Consulting CPA PC, with the vision for his firm to be the leading CPA firm for dental practice owners. Brandon is committed to advancing his knowledge in accounting, tax and financial consulting. As such, he has obtained advanced designations over his career and has become a Certified Finance Planner (CFP), a Certified Valuation Analyst (CVA), a Certified Global Management Accountant (CGMA) and a Certified Fraud Examiner (CFE). Brandon's facilitation and participation in frequent seminars and national conferences allows him to implement advanced, cutting- edge strategies and thinking to his client's individual needs.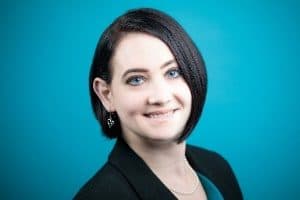 Kara D. Kelley holds a Bachelor of Science in Business with a concentration in Human Resource Management. She has been a Business Development & HR Consultant for ten years and has served in that role at Parkhurst & Associates CPA PC since 2012. Her goal is to help dentists see how the non-financial side of their practice can impact the bottom line. She authors several articles each year for dental newsletters and speaks at professional dental organization events. She is a Society for Human Resource Management Certified Professional (SHRM-CP).
Course Information:
Financial statements are the monitors that determine the health of a practice. Knowing what the numbers mean, and how to organize them in a way that makes sense and clearly shows the true net operating cost of a practice is essential to practice ownership. Whether prepared by the practice owner or an accountant, dentists should know how to review assets, track liabilities and their associated payments, and identify indicating factors on a Profit and Loss statement that show positive or negative direction, to determine the financial stability of the practice. Understanding how to interpret financial statements allows you to make informed financial decisions about generating cash, managing debt, creating a budget & business plan, identifying Key Performance Indicators (KPIs), setting goals and updating technology.
Employee fraud is one of the biggest concerns for a practice owner. Accounting controls must be in place to mitigate the risk of embezzlement and ensure all data is captured, analyzed and monitored for discrepancies.
Course Objectives:
Where's Your Data: Identify, locate and understand how it's used
Accounting, Bookkeeping & Payroll: Learn to track collections vs Deposits, track & properly code expenses, breakout payroll wage allocation
 Reading & Interpreting Financial Statements: Analyze net income as it varies month to month & year to year/ identify areas of practice that need additional oversight
 Accounting Controls for Dental Practices: Understand practice software vs accounting software data & limitations/ Set policies & procedures, concrete roles, checks & balances
Generating Cash & Managing Debt: Identify benefits & downside of revenue sources/ Understand types of debt & the best way to manage it
Business Planning & Budgeting: Understand the components of the business side of a practice/ Budget for true costs/ Be able to create a custom financial projection & business plan
Tracking Benchmarking & Forecasting: Identify Key Performance Indicators (KPIs)/Analyze financial statements & practice stats/ Know appropriate benchmarks for YOUR practice
CE Credit:
6 hours of lecture credit may be used towards FAGD, MAGD or re-licensure for dentists and hygienists.
 When:
Friday, October 16, 2020
9:00—12:00 Lecture
12:00—12:30 Lunch
12:30—3:30 Lecture
 Price:
Return the completed form with your check payable to Northern Illinois Academy of General Dentistry to :
Stephen Petras, DMD, MAGD, FICOI
120 W. Front Avenue
Stockton, IL 61085
Phone: (815) 947-3700
Fax: (815) 947-9058
[email protected]
REGISTRATION FORM:                  
                                                                         AGD Member                                Non-AGD Member
Dentist or first person-                                                                $40.00                                          $50.00
From office:
First additional staff/Hygienist                                                     $40.00
Each additional staff member                                                     $40.00
Total Number Attending ___________________
Amount Enclosed _________________________
Total number of vegetarian lunches required_____
Signature ________________________________
Please Print:
Name: ______________________________________
AGD No. _______________________________
Name: ______________________________________
AGD No. _______________________________
Address: _____________________________
City, State, Zip: _______________________________
Office Phone: _________________________________
Fax No: _____________________________________
E-Mail Address: ______________________________
To pay with credit card contact Jamie Petras, NIAGD Executive Secretary at 815-541-3795 or [email protected]
Refund Policy: Full tuition refund is available without penalty up to one week prior to scheduled course.
For information contact:
Stephen Petras, DMD,MAGD, FICOI
Phone: (815) 947-3700
Fax: (815) 947-9058
E-mail: [email protected] OR [email protected]
________________________________________
ACKNOWLEDGEMENT
Presenting a program of this nature is a group effort, and would not be possible without the assistance of many individuals and companies. A complete listing of contributing companies will be available at the program site.
---
---