This course is full. Please contact Dr. Wachtenheim (847-858-1927) to be put on the waitlist.
Covid-19 Pandemic
ILAGD 2020 Mastertrack Courses will be Zoom Virtual meetings/Webinars.
Since all of our programs require participation, participants may be most
comfortable using their office as the venue.
Occlusion in Everyday Dentistry &
The Art of Treatment Planning
Presented by
Dr. Lee Ann Brady
Summary:
Date: September 11-12, 2020
Time: 9am – 5:30pm
Location: Zoom Virtual meeting/Webinar
Speakers: Dr. Lee Ann Brady
CE Credits: 16 CE Lecture Credits
Tuition:
Pre-Master Dentist $845.00
MAGD Dentist $745.00
Non-AGD Dentist $945.00
Note: Registration is closed!  Please contact Dr. Sy Wachtenheim to be put on the waitlist.
​We need at least two weeks prior to the course date so we can acquire and mail our attendees the necessary equipment to use at their office.
Speaker: Dr. Lee Ann Brady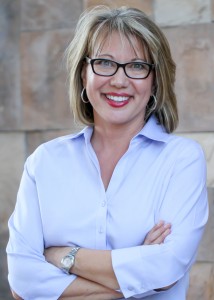 Dr. Lee Ann Brady is a private practice dentist and nationally recognized educator, lecturer and author. She is currently Director of Education of the Pankey Institute. Dr. Brady has also developed a vast library of online instruction at leeannbrady.com and also at restoratvenation.  com. She practices in Glendale, Arizona and is on the editorial boards for the Journal of Cosmetic Dentistry, Inside Dentistry, and Dentaltown Magazine.
Course Description:
Occlusion in Everyday Dentistry:
In this session we will explore the concepts of occlusion we face every day in a restorative practice and look at how we can make our dentistry more predictable.
The hands-on portion of the Occlusion program will require a dental chair and a "patient" to practice one exercise. The patient can be a staff member, family member etc. The details will be outlined on the website by August.
Learning Objectives- To Understand:
•  the signs of occlusal disease
• anterior guidance
• occlusion in a restorative practice
• restorative materials & occlusion
• and manage functional risk
• and creating patient ownership
• centric relation
Treatment Planning:
This interactive lecture covers the broad areas of esthetics, function and health. We will look at the decision points and data necessary to plan for success in all 3 areas. Participants will actively plan treatment and discuss multiple cases.
Course Objectives:
• Develop a Treatment planning system
• Develop an Esthetic and functional exam and diagnosis
• Create a case presentation
• Learn Interactive treatment planning
Who Should Attend?
These hands-on programs were designed originally for AGD Fellows striving to be AGD Masters. We have discovered that these programs can be valuable to all dentists from new graduates to the most experienced clinicians.
CE Credit:
16 hours of participation credit for those who attend the 2 days of lecture and hands-on. 34 total hours of participation credit to those who attend the 2 days of lecture and hands-on, complete the assigned protocol in their office, and return to document the protocol assignment. Many of our programs allow the Course Director to award CE credits in a number of different subject codes. For further information please consult Dr. Sy Wachtenheim.
When:
Friday & Saturday, September 11-12, 2020
9:00AM – 1:00PM Lecture
1:00PM – 1:30PM Lunch
1:30PM – 5:30PM  Hands-on workshop
Program Site:
This course will be a Zoom Virtual meeting/Webinar and will require the use of a computer (preferably) or tablet and the doctor must be able to enable video and audio for the course.  A Panadent Dento-Facial Analyzer will be mailed to all the participants and will need to be returned to Panadent. Instructions for the return will be provided.
Prior to the course, materials for the occlusal hands-on exercise will be mailed to you.  More information will be forthcoming via email and the website.  
Price:
Return your completed registration form with your credit card information or a check payable to Illinois Academy of General Dentistry to: Dr. Sy Wachtenheim or Register online below.
7031 W. Touhy Ave., #306
Niles, IL 60714-4394
or Register & Pay Now
online at www.ilagd.org
---
Pediatric-Special Needs-Dr.LeeAnnBrady
---
NEW DENTISTS!!!
Three (3) full Scholarships will be made available at each program to AGD member dentists who have graduated less than 3 years ago!
For more information contact: Dr. Sy Wachtenheim at [email protected] or 847-858-1927 phone or 847-905-7271 fax.
---