This September Mastertrack course is full, if you want to be on a waiting list please contact the event organizer via email near the bottom of this page:
Occlusion:
by Dr. Robert Lowe
The Illinois Academy of General Dentistry, in conjunction with the Wisconsin Academy of General Dentistry, are pleased to present this program leading to Mastership certification in the Academy. To complete the Mastership Program, candidates must enroll for 600 hours of continuing education, 400 of which must be of participatory nature.
Speaker Bio: Dr. Robert Lowe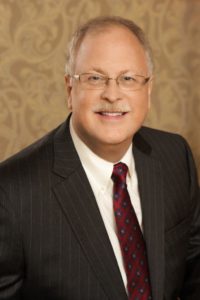 Dr. Lowe received his dental degree magna cum laude from Loyola University Chicago in 1982. Hecompleted a GP residency at a local VA Hospital.  He taught Restorative and Rehabilitative Dentistry for many years at Loyola in Chicago and presently has a full time practice in Charlotte N.C. Dr. Lowe credits much of his understanding and success in dentistry to one of his mentors, Dr. Harold Shavell, whom many consider to be the "Michaelangelo of Dentistry," who stated that "Occlusion is the Common Denominator of Dentistry."
Course Description:
Reviewing fundamentals of direct restorative and crown and bridge dentistry will help all dentists to improve the quality and art of the dentistry they provide. The mind does not see what the mind hasn't taught it to see. The road to success is easier when you know where you are going. This course will take everyone back to the future to discover that the importance of sound technique and morphologic precision is just as important in today's dental practice as it was when Dr. Shavell practiced his craft.
Course Objectives:
Each participant will learn:
1. Proper morphology as the basis for good occlusion
2. Spheroiding – Occlusal adjustment without destroying anatomic form
3. How anterior guidance protects the occlusion from functional wear
4. Linguovision – The best way to visualize and understand occlusion
5. The ABC Pokorny construct and occlusal hierogliphics – What do all those little dots mean?
6. How a well constructed provisional restoration provides a blueprint for occlusal stability
7. Provisional restorations & tissue management – How to make a flawless master impression
8. Facebow transfer – Relation of the maxillary occlusal plane to the cranial base
9. Interocclusal records and centric relation – The basis for complete rehabilitation on a semi adjustable articulator
10. How to create a morphologically correct provisional restoration and provide a visual prescription to the dental technician for the
definitive restoration
Who Should Attend?
These hands-on programs were designed originally for AGD Fellows striving to be AGD Masters. We have discovered that these programs can be valuable to all dentists from new graduates to the most experienced clinicians.
CE Credit:
16 hours of participation credit for those who attend the 2 days of lecture and hands-on. 34 total hours of participation credit to those who attend the 2 days of lecture and hands-on, complete the assigned protocol in their office, and return to document the protocol assignment.  Many of our programs allow the Course Director to award CE credits in a number of different subject codes. For further information please consult Dr. Sy Wachtenheim.
When & Where:
September 14-15, 2018
8:00AM – 12:00PM Lecture and/or Hands-on
12:00PM – 1:00PM Lunch
1:00PM – 5:00PM Lecture and/or Hands-on
Program Site:
Midway Education Center
185 Hansen Ct., Suite 185
Wood Dale, IL 60191
Food Service:
Attendees will be furnished a continental breakfast each morning, lunch each day, and a Friday night banquet, the Dr. Daniel Beer Memorial Bash, at the Courtyard of Marriott.
Lodging:
Make reservation here:
Courtyard by Marriott Chicago Wood Dale/Itasca
900 N Wood Dale Rd
Wood Dale, IL 60191
630-766-7775
Reservations must be made by  September 4, 2018.  Identify yourself as attending the Illinois AGD  program. A special rate of $99/night plus tax per night has been arranged for participants.
---
NEW DENTISTS!!!
Two (2) full Scholarships will be made available at each program to AGD member dentists who have graduated less than 3 years ago!
For more information contact: Dr. Sy Wachtenheim at [email protected] or 847-858-1927 phone or 847-905-7271 fax.
Price:
The total tuition for Pre-Masters for this course, which includes the reporting session is $795.00.  MAGD's receive a $100.00 discount and pay $695.00. Non-AGD member is $895.00. Tuition includes continental breakfast and lunch Friday & Saturday, and a banquet, "The Dr. Daniel Beer Memorial Bash." on Friday evening at 6:00PM. Please indicate on your registration whether you will be attending the banquet. Thank you.
Return your completed registration form with your credit card information or a check payable to Illinois Academy of General Dentistry to: Dr. Sy Wachtenheim or Register online below.
7031 W. Touhy Ave., #306
Niles, IL 60714-4394
or Register & Pay Now
online at www.ilagd.org
Protocol Reporting Session:
The reporting session for in-office protocols from previous Mastertrack sessions will be held at 5:00 PM on Thursday, Sept. 13, 2018
at Courtyard by Marriott Wood Dale/Itasca, 900 N. Wood Dale Rd, Wood Dale, IL 60101 Please RSVP to Dr. Sy Wachtenheim
by September 7, 2018 to present protocol reports on past Mastertrack Sessions.Acknowledgements: Presenting a program of this nature is a group effort and would not be possible without the assistance of many individuals and/ or companies. A complete list will be available at the course site.
Occlusion by Dr. Robert Lowe Brochure