This course is full.  To be placed on the Waitlist, please email Dr. Cheryl Mora at [email protected]
Covid-19 Pandemic
ILAGD 2020 Mastertrack Courses will be Zoom Virtual meetings/Webinars.
Since all of our programs require participation, participants may be most
comfortable using their office as the venue.
The Illinois Academy of General Dentistry in conjunction with the Wisconsin Academy of General Dentistry are pleased to present this program leading to Mastership certification in the Academy. To complete the Mastership Program, candidates must enroll for 600 hours of continuing education, 400 of which must be of participatory nature.
 Implant Assisted Prosthodontics
Presented by
Dr. Miles R. Cone
Summary:
Date: April 10 – 11, 2021
Time: 8am – 5pm
Location: Zoom Virtual meeting/Webinar
Speakers: M. Reed Cone DMD,MS,CDT,FACP
CE Credits: 16 CE Lecture Credits
Tuition:
Pre-Master Dentist $945.00
MAGD Dentist $845.00
Non-AGD Dentist $1045.00
PDF brochure for this course: Implant Prosthodontics by Dr. M. Reed Cone April 2021
Speaker: M. Reed Cone DMD,MS,CDT,FACP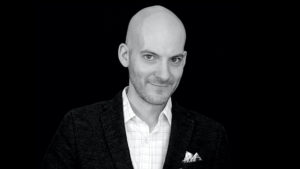 Dr. Cone is a graduate of Tufts University School of Dental Medicine, and completed a three year Prosthodontic residency program while serving in the United States Army before being honorably discharged as a field grade officer in the rank of Major. In addition to achieving board certification and diplomate status within his specialty, Dr. Cone has also successfully challenged all the requirements necessary to earn his designation as a Certified Dental Technician. Currently, Dr. Cone's career in civilian life revolves around his dual role as the owner of Nuance Dental Specialists, a private practice dental clinic limited to prosthetic dentistry in the heart of Portland, ME, and his role as Editor in Chief of the American College of Prosthodontists quarterly publication, The Messenger. When Dr. Cone is not at the chair, in the classroom teaching, or at the lab bench, he can be found lecturing on the international circuit, publishing extensively in peer-reviewed journals, and serving as a Key
Opinion Leader for GC America, Amann Girrbach, Smile Line, VP Innovato Holdings, BISCO Dental, Owl Bracket, Garrison Dental Solutions, Kettenbach Dental, SDI, Zest Dental Solutions, Keystone Implants, Pascal International, and Catapult Education.
Course Description:
Day 1 Hands-On: Fixed Implant Prosthetics
This session will focus on the fabrication of direct/indirect immediate single-tooth implant provisional restorations. Steps will include diagnostic casts, wax-up, provisional matrix, implant impression techniques, soft-tissue mask, development of soft-tissue profile, bis-acryl injection technique, flowable resin addition, provisional contouring, custom staining technique, delivery, and sealing of screw-access channel.
Day 2 Hands-On: Removable Implant Prosthetics
This session will focus on the chair side pick-up of Zest Locator attachments for a 2-implant-supported overdenture. The second half of the session with focus on the polishing, contouring, and finishing of the pick-up resin to maintain biocompatibility and comfort for the patient.
Course Objectives:
1. Review various treatment planning principles found in the field of contemporary implant dentistry for both fixed and removable prosthetic options.
2. Analyze many of the current materials available to the clinician and dental technician that can be utilized in the restoration of implants, fixed crown and bridge, and removable prosthetic treatment plans.
3. Determine the chairside/benchtop protocols that will ensure the highest level of quality and efficacy that will augment successful patient outcomes in the final product at delivery.
4. Apply new concepts and techniques within the dental clinic and dental laboratory.
Who Should Attend?
These hands-on programs were designed originally for AGD Fellows striving to be AGD Masters. We have discovered that these programs can be valuable to all dentists from new graduates to the most experienced clinicians.
CE Credit:
16 hours of participation credit for those who attend the 2 days of lecture and hands-on. 34 total hours of participation credit to those who attend the 2 days of lecture and hands-on, complete the assigned protocol in their office, and return to document the protocol assignment. Many of our programs allow the Course Director to award CE credits in a number of different subject codes. For further information please consult Dr. Sy Wachtenheim.
When:
Saturday & Sunday, April 10 – 11, 2021
8:00AM – 5:00PM Lecture/Participation
12:00PM – 12:45PM Lunch
Program Site:
This course will be a Zoom Virtual meeting/Webinar and will require the use of a computer (preferably) or tablet and the doctor must be able to enable video and audio for the course.  This hands-on portion of this course will require the use of a high and slow speed dental handpiece, restorative dental instruments and some materials. the attendees will need to do the course in a dental office or have a portable/electric slow and high speed available.  An email will be sent to all the registrants with more information.  Materials will be sent to you prior to the course.  
Price:
Pre-Master Dentist $945.00
MAGD Dentist $845.00
Non-AGD Dentist $1045.00
Note: Registration is full.  Please contact Dr. Cheryl Mora  to be placed on the Waitlist. 
​We need at least two weeks prior to the course date so we can acquire and mail our attendees the necessary equipment to use at their office.
---
NEW DENTISTS!!!
Three (3) full Scholarships will be made available at each program to AGD member dentists who have graduated less than 3 years ago!
For more information contact: Dr. Sy Wachtenheim at [email protected] or 847-858-1927 phone or 847-905-7271 fax.
---