"Advanced Dental Technology Including AI (Artificial Intelligence) & Real Time Navigation (RTA) For Oral Diagnosis, Implants & Endodontics for better and faster Treatment!!"
Presented by:
Dr. George Zehak, Dr. Jessica Gibbs & Dr. Ryan Vahdani
Friday-Saturday, March September 8-9, 2023
Speaker:
Dr. Zehak has served as President of the Illinois Academy of General Dentistry and received the Lifelong Learning Award in 2009. He is an Adjunct Faculty member at Midwestern University School of Dental Medicine in Downers Grove, IL. Dr. Zehak has served as an Examiner for the North East Regional Board, consultant for the Commission on Dental Competency Assessments, and the CDCA-WREB-CITA consultant examiner. He was an Attending Dentist at Mercy Hospital-Chicago.
Dr. Zehak is a Fellow of the American College of Dentists, International College of Dentists, Pierre Fauchard Academy, Academy of Dentistry International and the Odontographic Society of Chicago. As well as Chairman of the CDS Foundation in 2011, he served as President of the Chicago Dental Society in 2016, and was Past President of the CDS Intergroup Council in 2022. While serving as Delegate to the American Dental Association House of Delegates, he has served as Trustee and delegate of the Illinois State Dental Society. He received the Marshall A. Smulson Humanitarian Award in 2013 and the Chicago Dental Society Foundation Vision Award in 2021.
Dr. Zehak has given many lecturers to many groups on different subjects like photography and endodontics, and is very interested in Artificial Intelligence and how it will help the future of dentistry.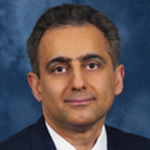 Dr. Ryan Vahdani is a dental educator, a mentor, a clinician who is committed to excellence in a patient-centric practice, as well as training of professional dental students
in clinical dentistry and practice management. He received his Bachelor of Science in Medical Microbiology, with a minor in Chemistry from California State University, Long Beach, graduating with high honors. He earned a Doctoral of Dental Surgery (DDS) from the University of California, Los Angeles (UCLA), School of Dentistry. He also earned Master's in Health Administration (MHA) from the University of Illinois at Chicago (UIC) and Master of Academy of General Dentistry (MAGD).
He is Fellow of Pierre Fauchard Academy (FPFA), Fellow of American Academy of College of Dentists (FACD), and Fellow of International College of Dentists (FICD).
He is an active member of organized dentistry and have served at the national, state, and local level.
He enjoys quality family time, travel, and he likes to visit new places, explores, and learn about various foods and cultures across the globe.
Course Description: September 8th
Part one: 
Clinicians have noticed an increased rate of implant failures. What are the factors that lead to implant failures — either short-term (after placing the implant fixture) or long-term (years after restoring)? The emphasis of this presentation will be on diagnosis, treatment planning via Digital Implant Planning Platform, systemic factors, site preservation and operative environment. The goal of this presentation is to identify, evaluate and review the factors by examining recent research, case studies and articles to support evidence-based dentistry. The conclusion will be ways to optimize success in implant treatment.
Course Objectives:
Diagnosis, Implant treatment planning via Digital Implant Planning platform
Learn about short- and long-term implant failures.
Identify systemic risk factors that contribute to implant failures.
Recognize the need for pre-prosthetic surgery, site preservation and sinus lifts.
Understand the concept of digital implant planning using the concept of prosthetically driven implant placement.
September 9, 2023
Part two: 
Artificial Intelligence or Augmented intelligence is a subset of artificial intelligence in which AI technologies assist humans. It's typically done using machine learning to analyze data and help humans make smarter decisions. In this section, the presenter introduces AI and its application in all disciplines of dentistry. Augmented Intelligence improves efficiency and quality of care. The goal is this presentation is to introduce AI and discuss various application in dentistry.
Course Description: September 9th
The is the future of Endodontics! In endodontics, AI displayed accuracy in terms of diagnostic and prognostic evaluations. The use of AI can help enhance the treatment plan, which in turn can lead to an increase in the success rate of endodontic treatment outcomes.
This course will allow all attendees to treat 4-6 teeth with AI handpieces and rotary files.
Course Objectives:
 Define Artificial Intelligence-related terminology.
 AI application in Healthcare
List current applications in the field of dentistry
Explain challenges and opportunities associated with the application of Artificial Intelligence
Chat GPT
Ethical consideration
Attendees will need:
X-ray of tooth.
4-6 extracted, accessed and mounted teeth.
Loupes and light.
Favorite Rotary file system.
Who Should Attend?
These hands-on programs were created for AGD Fellows aspiring to be AGD Masters, but we've discovered that they may benefit all dentists, from new graduates to seasoned practitioners.
CE Credit:
16 hours of participation credit for those who attend the 2 days of lecture and hands-on. 34 total hours of participation credit to those who attend the 2 days of lecture and hands-on, complete the assigned protocol in their office, and return to document the protocol assignment.
When:
Friday & Saturday, September 8-9, 2024
8:00AM – 12:00PM Lecture and/or Hands on
12:00PM – 1:00PM Lunch
1:00PM – 5:00PM Lecture and/or Hands-on
Program Site:
GC America Inc
3737 W 127th St,
Alsip, IL 60803 708-371-7300
Price:
The total tuition for Premasters for this course, which includes the reporting session is $975.00. MAGD's receive a $100.00 discount and pay $875.00. Non-AGD member is $1075.00. Tuition includes continental breakfast and lunch Friday & Saturday, and a banquet on Friday evening at 5:30PM. Please indicate on your registration whether you will be attending the banquet. Thank you. Friday night dinner is at Zachary's Grill Located in: Westgate Valley Commons Address: 13415 S Ridgeland Ave, Palos Heights, IL 60463 Time: 5:30pm A shuttle can be arranged to Zachary's Grill if needed with notice.
 Hotel Information:
DoubleTree by Hilton Hotel Chicago-Alsip Address: 5000 W 127th St, Alsip, IL 60803 Phone: 800-222-8733 Rate: $121 + Tax
Shuttle from Midway Airport to the Hotel; 10 miles approximately 30 minutes. Reservations can be made online at www.ChicagoAlsip.DoubleTree.com, or by calling 800-222-8733, and referencing IL2 to obtain the discounted rate of $121.00 plus tax per room per night. Guests must make reservations by the cutoff date of 8/07/23.  (When you go to the website-put in your dates and then click on Special Rates and put in IL2 and it will go right to your room with the correct rate of $121.00. If you have Hilton points be sure to login in first.) If guest will be making the reservation after the cutoff date for each block indicated above, then they must click on this link and the corporate code of 0560081829 should automatically populate the discounted rate assuming the hotel has rooms available to book. *Guestroom reservations must be cancelled 48 hrs. prior to arrival or your credit card will be billed.
**Dr. Gibbs can arrange a Shuttle for the doctors from the Hotel to GC America at 7:15 am Friday and 7:30 am Saturday. A shuttle can be arranged to take people back to the hotel as well and to dinner on Friday.  Please email Dr. Jessica Gibbs at [email protected] if you will require Shuttle service
GC America is 1.7 miles and approximately 8 minutes from the DoubleTree Hotel.
 Protocols-Note Protocols will be on Zoom until further notice.
The Illinois Academy of General Dentistry and the Wisconsin Academy of General Dentistry are pleased to present this program leading to Mastership certification in the Academy. To complete the Mastership Program, candidates must enroll for 600 hours of continuing education, 400 of which must be of participatory nature.
Protocol Reporting Session via Zoom
Please RSVP to Dr. Jessica Gibbs at [email protected] by September 10, 2024 to present protocol reports on Thursday, September 26, 2024 at 6:00pm.
A Zoom link will be emailed to you.
---
NEW DENTISTS!!! Three (3) full Scholarships will be made available at each program to AGD member dentists who have graduated less than 3 years ago! For more information contact: Dr. Jessica Gibbs at j[email protected] or Maureen Kugel @ [email protected].