This course
is
full.
Please

contact Dr.

Wachtenheim

 (847-858-1927)
to
be
put
on
the
waitlist 
 Oral Surgery
for the
General Dentist:
Faster, Easier, More Predictable
The Illinois Academy of General Dentistry, in conjunction with the Wisconsin Academy of General Dentistry, are pleased to present this program leading to Mastership certification in the Academy. To complete the Mastership Program, candidates must enroll for 600 hours of continuing education, 400 of which must be of participatory nature.
Speaker Bio: Dr. Karl Koerner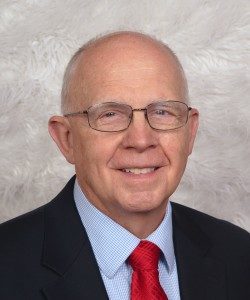 Dr. Koerner is an Associate Professor of Oral Surgery at Roseman University of Health Sciences, College of Dental Medicine in Utah.  He has presented hundreds of didactic and participation oral surgery courses in the US and
around the world. Though not an oral surgeon, Dr. Koerner received surgery training in the US Army, where he completed a general practice residency. Dr. Koerner has had many dental publications.
 Course Description:
Many extractions look easy but can quickly become difficult, time consuming, and lead to problems. We will review the best techniques and instruments to remove surgical extractions  easily and quickly while preserving bone. We will also cover multiple extractions, alveoplasty, exostosis removal, along with avoiding or managing common surgical complications such as sinus misadventures, excessive bleeding, and tuberosity fractures. Also included, as time permits: bone grafting, excisional biopsies, and other related topics.
Course Objectives:
Each participant will learn:
• To more easily and quickly do "surgical"or difficult extractions
• To be more proficient at ridge prepararation for dentures following multiple extractions
• To prevent and/or manage complications that can occur during oral surgery
• To perform predictable socket bone grafting
• Common special needs will be addressed. Strategies will be discussed to facilitate treatment to reach those treatment objectives.
Who Should Attend?
These hands-on programs were designed originally for AGD Fellows striving to be AGD Masters. We have discovered that these programs can be valuable to all dentists from new graduates to the most experienced clinicians.
CE Credit:
16 hours of participation credit for those who attend the 2 days of lecture and hands-on. 34 total hours of participation credit to those who attend the 2 days of lecture and hands-on, complete the assigned protocol in their office, and return to document the protocol assignment. Many of our programs allow the Course Director to award CE credits in a number of different subject codes. For further information please consult Dr. Sy Wachtenheim.
When & Where:
September 27-28, 2019
8:00AM – 12:00PM Lecture and/or Hands-on
12:00PM – 1:00PM Lunch
1:00PM – 5:00PM Lecture and/or Hands-on
Program Site:
Midway Education Center
185 Hansen Ct., Suite 185
Wood Dale, IL 60191
Food Service:
Attendees will be furnished a continental breakfast each morning, lunch each day, and a Friday night banquet, the Dr. Daniel Beer Memorial Bash, at the Courtyard of Marriott.
Lodging:
Make reservation here:
Courtyard by Marriott Chicago Wood Dale/Itasca
900 N Wood Dale Rd
Wood Dale, IL 60191
630-766-7775
Reservations must be made by September 16, 2019. Identify yourself as attending the Illinois AGD program. A special rate ohas been arranged for participants.
---
NEW DENTISTS!!!
Three (3) full Scholarships will be made available at each program to AGD member dentists who have graduated less than 3 years ago!
For more information contact: Dr. Sy Wachtenheim at [email protected] or 847-858-1927 phone or 847-905-7271 fax.
Price:
The total tuition for Pre-Masters for this course, which includes the reporting session is $795.00. MAGD's receive a $100.00 discount and pay $695.00. Non-AGD member is $895.00. Tuition includes continental breakfast and lunch Friday & Saturday, and a banquet, "The Dr. Daniel Beer Memorial Bash." on Friday evening at 6:00PM. Please indicate on your registration whether you will be attending the banquet. Thank you.
Return your completed registration form with your credit card information or a check payable to Illinois Academy of General Dentistry to: Dr. Sy Wachtenheim or Register online below.
7031 W. Touhy Ave., #306
Niles, IL 60714-4394
or Register & Pay Now
online at www.ilagd.org
Protocol Reporting Session:
The reporting session for in-office protocols from previous Mastertrack sessions will be held at 5:00 PM on Thursday, April 4, 2019
at Courtyard by Marriott Wood Dale/Itasca, 900 N. Wood Dale Rd, Wood Dale, IL 60101. Please RSVP to Dr. Sy Wachtenheim
by September 26,  2019 to present protocol reports on past Mastertrack Sessions.Acknowledgements: Presenting a program of this nature is a group effort and would not be possible without the assistance of many individuals and/ or companies. A complete list will be available at the course site.
---
Dr. Karl Koerner ~ Oral Sugery Brochure
---