Laser Dentistry from A to Z
by Robert Convissar, DDS
October 13-14, 2017
2-day Laser Certification Program
Speaker: Dr. Robert Convissar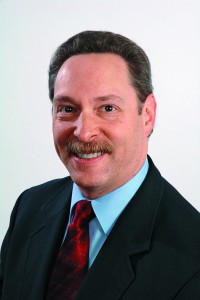 Dr. Robert Convissar is a pioneer in the field of laser dentistry. One of the first dentists to use lasers in general practice, he has over 27 years of experience with CO2, Diode, Erbium, 7 ND.YAG lasers. He is the author of over 15 peer review papers on lasers, has served as a contributing editor of 5 laser dentistry textbooks and delivered over 300 Laser Dentistry Certification courses worldwide.
Course Description:
The first day will detail laser use in the following subject matters:
1. Non-Surgical, Surgical and Regenerative Periodontal Therapy
2. Surgical & Restorative Implantology
3. Fixed and Removable Prosthetics
4. Oral Medicine/Oral Surgery, Oral Pathology
5. Pediatric and Adolescent Operative Dentistry
6. Endodontics
7. Pedodontics/Orthodontics
8. Esthetic/Cosmetic Dentistry
9. Practice Management/Marketing
The second day workshop will give each participant hands-on experience with the various wavelengths performing surgical procedures on in Vitro models (Pig Mandibles).
Real time videos of routine laser procedures will be part of the in-depth discussion of specific instrument settings and techniques for laser surgical procedures.
Course Objectives:
At the course conclusion participants will:
1. be familiar with the various wavelengths used in dentistry today,
2. understand the basics of laser tissue interaction,
3. understand the use of lasers for specific oral diseases and pathologies found in daily practice,
4. be able to incorporate this knowledge into a basis for determining which laser is best for his or her practice,
5. be able to start practicing laser dentistry first thing Monday morning.
Who Should Attend?
These hands-on programs were designed originally for AGD Fellows striving to be AGD Masters. We have discovered that these programs can be valuable to all dentists from new graduates to the most experienced clinicians.
CE Credit:
16 hours of participation credit for those who attend the 2 days of lecture and hands-on. 34 total hours of participation credit to those who attend the 2 days of lecture and hands-on, complete the assigned protocol in their office, and return to document the protocol assignment.
When:
Friday & Saturday, October 13-14, 2017
8:00AM – 12:00PM Lecture and/or Hands on
12:00PM – 1:00PM Lunch
1:00PM – 5:00PM Lecture and/or Hands-on
Program Site:
Henry Schein Dental
501 W. Lake Street, Suite 108
Elmhurst, IL 60126
630-516-3490
Lodging:
Springhill Suites Elmhurst
410 West Lake Street, Elmhurst, IL 60126
630-782-6300
Reservations must be made by October 1, 2017. Identify yourself as attending the Illinois AGD program. A special rate of $102.00/night plus tax has been arranged by the Illinois Academy of General Dentistry.
---
NEW DENTISTS!!!
Two (2) full Scholarships will be made available at each program to AGD member dentists who have graduated less than 3 years ago!
For more information contact: Dr. Sy Wachtenheim at [email protected] or 847-858-1927 phone or 847-905-7271 fax.
More details will be available once the brochures are ready to print.
Price:
The total tuition for Premasters for this course, which includes the reporting session is $695.00.  MAGD's receive a $100.00 discount and pay $595.00. Non-AGD member is $795.00. Tuition includes continental breakfast and lunch Friday & Saturday, and a banquet, "The Dr. Barry Karlov Memorial Bash." on Friday evening at 6:00PM. Please indicate on your registration whether you will be attending the banquet. Thank you.
Return your completed registration form with your credit card information or a check payable to Illinois Academy of General Dentistry to: Dr. Sy Wachtenheim or Register online below.
7031 W. Touhy Ave., #306
Niles, IL 60714-4394
or Register & Pay Now
online at www.ilagd.org
lLaser Dentistry from A to Z by Dr. Robert Convissar Brochure