This course is currently full, to get on a waiting list contact: Dr. Sy Wachtenheim at [email protected] or 847-858-1927 phone
October 28 – 29, 2016
Composite Artistry
Placing composite restorations is a routine component of restorative practice. From Class 2 restorations to labial composite veneers they can differentiate your practice as ordinary or
extraordinary. We will discuss the variety of materials and techniques available today to take your composites to the next level, so your team and patients are raving about the esthetic
results. We will discuss total etch and self etch techniques, as well as the risks and benefits of each. We will offer a systematic method of evaluating different generations of dental
adhesives.
Speaker Bio: Dr. Lee Ann Brady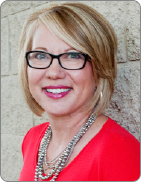 Dr. Lee Ann Brady owns Desert Sun Smiles Dental Care, a private restorative practice in Glendale, Arizona. Outside of her private practice, Dr. Brady is the Director of Education for Clinical Mastery, a series of hands on education programs focused on occlusion and restorative dentistry. She presents at meetings internationally, and writes a clinical dental education blog on her website at www.leeannbrady.com. Dr. Brady earned her D.M.D. degree from the University Of Florida College Of Dentistry. She has worked in a variety of practice models from small fee-for-service offices to large insurance-dependent practices, as an associate and as a practice owner. She was invited to join the Pankey Institute in 2005 as their first female resident faculty member and was promoted to Clinical Director within a year, and held this position until November of 2008. She was asked by Dr. Frank Spear in September of 2008 to join him in the formation of Spear Education and the expansion of his curriculum. As the Executive VP of Clinical Education at Spear Education, she managed the development and delivery of all programs in addition to her teaching responsibilities until June of 2011. In 2010 she was recognized by Dental Products Report as one of the "Top 25 Women Dentists in the U.S." in the category of dental educators. She is on the editorial board of Inside Dentistry, DentalTown magazine and The Journal of Cosmetic Dentistry. Dr. Brady is a Guest Presenter at The Pankey Institute and teaches Continuing Education for the University of Florida College of Dentistry and University of Minnesota. She has published articles in General Dentistry, Dentistry Today, Seattle Study Club Journal, Oral Health Journal (Canada), DentistryIQ, Women Dentist Journal, Inside Dentistry, DentalTown Magazine, Journal of Cosmetic Dentistry Dental Practice Report, Private Dentistry (UK), Journal of Dental Technology, and other print and web publications. Dr. Brady is a frequent presenter at local, state, national and international dental meetings such as the ADA Annual Session, AACD Annual Meeting, Thomas P. Hinman Dental Meeting, Chicago Midwinter Meeting, Yankee Dental Congress and Florida National Dental Congress.
Course Objectives:
• How to choose and place matrices for form & fit
• About posterior composites including tips & techniques
• About adhesive & bonding techniques
• The fine art of finishing & polishing composite resins.
---
Who Should Attend? These hands-on programs were designed originally for AGD Fellows striving to be AGD Masters. We have discovered that these programs can be valuable to all dentists from new graduates to the most experienced clinicians.
CE Credit:
16 hours of participation credit for those who attend the 2 days of lecture and hands-on. 34 total hours of participation credit to those who attend the 2 days of lecture and hands-on, complete the assigned protocol in their office, and return to document the protocol assignment.
Participation hours can be designated to at least 2 subject codes, including one subject code that will be mandatory for attaining your MAGD in 2017.
When & Where:
October 28 and 29, 2016
8:00AM – 12:00PM Lecture and/or Hands on
12:00PM – 1:00PM Lunch
1:00PM – 5:00PM Lecture and/or Hands-on
 Program Site:
Patterson Dental
1226 Michael Drive
Wood Dale, IL 60191
630-616-8202
Food Service:
Attendees will be furnished a continental breakfast each morning, lunch each day, and a Friday night banquet, the Dr. Barry Karlov Memorial Bash, at the DoubleTree by Hilton in Wood Dale.
Lodging:
Make reservation here:
Doubletree by Hilton Chicago Wood Dale – Elk Grove – Itasca
1200 N. Mittel Blvd, Wood Dale IL 60191
630-860-2900
Reservations must be made by September 14, 2016. Please Identify yourself as attending the Illinois AGD program. A special rate of $99.00/night plus tax has been arranged by the Illinois Academy of General Dentistry or participants.
NEW DENTISTS!!!
Two (2) full Scholarships will be made available at each program to AGD member dentists who have graduated less than 3 years ago!
For more information contact: Dr. Sy Wachtenheim at [email protected] or 847-858-1927 phone or 847-905-7271 fax.
Price:
The total tuition for Premasters for this course, which includes the reporting session is $695.00.  MAGD's receive a $100.00 discount and pay $595.00. Non-AGD member is $795.00. Tuition includes continental breakfast and lunch Friday & Saturday, and a banquet, "The Dr. Barry Karlov Memorial Bash." on Friday evening at 6:00PM. Please indicate on your registration whether you will be attending the banquet. Thank you.
Return your completed registration form with your credit card information or a check payable to Illinois Academy of General Dentistry to: Dr. Sy Wachtenheim or Register online below.
7031 W. Touhy Ave., #306
Niles, IL 60714-4394
or Register & Pay Now
online at www.ilagd.org
Composite Artistry by Dr Lee Ann Brady Brochure