Zoom Webinar
(No Recording Will Be Available)
The 29th Annual Ted Weclew Memorial Lecture:
Dental Insurance
Maximize Your Insurance Reimbursement &
Recent CDT Changes, Common Errors & Underutilized Codes
Speaker: Greg Grobmyer, DDS
Chief Editor of Dr. Charles Blair's Dental Coding with Confidence
Chief Editor of Practice Booster's Insurance Solutions Newsletter
Host of The Dental Code Advisor Podcast
An ILAGD Member Benefit Course / Friday,  January  19, 2024
Summary:
Date: Friday, January 19, 2024
Time: 8am – 4pm
Location: Zoom Webinar
Speaker: Greg Grobmyer, DDS
CE Credits:  7 CE Lecture Credits
Course Description:
Top Coding and Documentation Strategies: Maximize your Insurance Reimbursement
Join Practice Booster's coding expert, Dr. Greg Grobmyer, as he discusses coding strategies that will help you minimize write-offs, maximize reimbursement, and grow your bottom line. Not only will you learn to avoid common errors, but you will also learn coding strategies and documentation methods that make the most of your insurance participation.
Objectives:
● Learn the most common coding errors and how to avoid them
● Discuss proper documentation for clean claim submission
● Gain an understanding of coding and reporting strategies to maximize legitimate reimbursement
● How to involve the entire team in the process of growing your bottom line
Stay in the Know: Recent CDT Changes, Common Errors, and Underutilized Codes
The afternoon course will discuss the new and revised codes that will affect your practice, deep-dives into the most common mistakes that insurance coordinators make, and introduces you to codes that you may not be utilizing in your practice.
Objectives:
● Learn the recent updates to the code set that will most affect your practice
● Discuss common coding errors that cost you time and money
● Find out how to increase your revenue by coding and documenting correctly
Speaker Biography: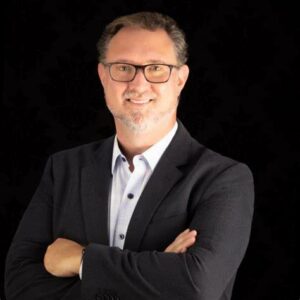 Dr. Greg Grobmyer practiced clinical dentistry in Tennessee for over a decade before chemotherapy from a cancer battle left him with numb fingers. Using the knowledge he derived from working with multiple practice consultants over the years, he began lecturing and coaching dental offices nationwide on their systems, culture, marketing, and communications. In addition, he wrote on dental topics for numerous publications and websites. Outside of dental industry publications, he has also appeared in Reader's Digest, New York Magazine, Men's Health, Slate, Insider Magazine, and others. He even spent a few years moonlighting in standup comedy. He is currently the Chief Editor of Dr. Charles Blair's Dental Coding with Confidence book and Practice Booster's Insurance Solutions Newsletter, a contributing editor to the Dental Administration with Confidence, Dental Technology with Confidence, and Dental Documentation with Confidence books, a course creator and lecturer for DentalZing.com, a Revenue Enhancement Program Private Consulting Specialist, and host of The Dental Code Advisor Podcast.
Location & Time:
8am – 4pm (12-1pm lunch break)
Zoom Webinar
Seminar Fees:
Staff Attending Without A Dentist $150
AGD Dues Paid Dentist   $295
Non-AGD Dentist             $350
Hygienist                            $75
Dental Staff                        $85
Dental Students                $25
& Residents (Preregistration required)
Registration fee's will increase after 1/1/24
For questions contact:
Contact Maureen Kugel @ [email protected]
AGD dues paid status will be checked as of January14, 2024. Any Non AGD dentist may choose to apply his entire registration fee to his first year AGD dues by submitting a completed AGD application.
---
Acknowledgements:
Presenting a program of this nature is a group effort and would not be possible without the assistance of many individuals and/ or companies. A complete list will be available at the course site.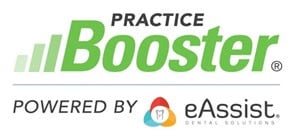 ---