The 28th Annual Ted Weclew Memorial Lecture:
Dental Insurance in a Day for the Entire Team
Speaker: Teresa Duncan, MS
An ILAGD Member Benefit Course /Friday, January 21, 2022
THIS COURSE WILL BE A ZOOM VIRTUAL MEETING/WEBINAR
Summary:
Date: Friday, January 21, 2022
Time: 9am – 4pm
Location: ZOOM VIRTUAL MEETING/WEBINAR
Speaker: Teresa Duncan
CE Credits:  6 CE Lecture Credits
Tuition:
AGD Dentist: $95
Non-AGD Dentist: $195
Hygienist or staff (AGD Dentist): $75
Dental Students/Residents: $25
Course Description:
Insurance is an important part of your office's revenue cycle, but it does not need to overwhelm your daily routine. Effective insurance coordinators have set up systems and are constantly flexible with their learning. Manage your information and your claims to minimize delays and rejections. This course is perfect for all team members who want to work together to get your claims paid! Experienced coders will benefit from the documentation and updated codes section.
Attendees can expect:
Best practices to build an effective insurance system
Tips to obtain reimbursement for your practice and your patients, including management of documentation/attachments
Discussion of coding trends including diagnosis and administrative codes
Scripts and conversational skills for the insurance patient
Speaker Biography: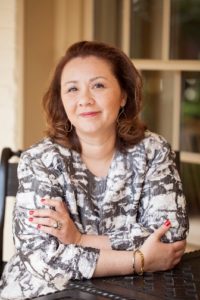 Teresa is a speaker and writer with over 20 years' experience in healthcare. Her areas of expertise include revenue protection using proven accounts receivable and insurance methods; and helping doctors and managers establish solid management systems. A recipient of the Educator of the Year Award by the Association of Dental Implant Auxiliaries – a component of the International Congress of Oral Implantologists, she understands the importance of continuing education.
She is the author of Moving Your Patients to Yes: Easy Insurance Conversations and a regular contributing author to the ADA's CDT Companion Guide™. Teresa is a frequent contributor to The Observer and Dr. Bicuspid publications. She was a founding Trustee for the auxiliary-learning focused DALE Foundation. Teresa is a member of several organizations including the National Speakers Association and National Association of Dental Plans.
She has been named one of the Top 25 Women in Dentistry by Dental Products Report Magazine and is recognized annually as a Leader in Consulting by Dentistry Today. She provided consulting assistance in the development of the American Dental Association's Guidelines for Practice Success™. Her podcast "Nobody Told Me That!" provides regular coding and management updates. Teresa received her Master's Degree in Healthcare Management from Marymount University.
Approved for  hours of AGD Lecture credit.
Location & Time:
9am – 4pm
Zoom Virtual Meeting/Webinar
Seminar Fees:
AGD Dues Paid Dentist   $95     $115 at the door
Non-AGD Dentist             $195    $215 at the door
Hygienist                            $75     $95 at the door
Dental Staff                        $75    $95 at the door
Dental Students                $25      $45 at the door
& Residents (Preregistration required)
ILAGD Past Presidents    $0
For questions contact:
Contact Dr. Bill Lawley at [email protected]
AGD dues paid status will be checked as of January14, 2022. Any Non AGD dentist may choose to apply his entire registration fee to his first year AGD dues by submitting a completed AGD application.
---
Acknowledgements:
Presenting a program of this nature is a group effort and would not be possible without the assistance of many individuals and/ or companies. A complete list will be available at the course site.
---
---