The 26th Annual Ted Weclew Memorial Lecture:
"Make Me Smile"
The Direct Composite Experience
An ILAGD Member Benefit Course
Wednesday, February 20 , 2019
the day before the CDS Midwinter Meeting
Course Description:
In today's competitive market, many patients are seeking to achieve an esthetically-pleasing smile, yet may have limited resources. The option of composite resins may offer the patient the most simple and cost-effective way to achieve an esthetic change in the mouth. Even though composites have reached widespread use within the dental community, their proper use is not always as simplistic as it might seem. This program will offer conservative solutions based on clinical fundamentals, coupled with the integration of current technologies and materials, to yield simple, reproducible, and efficient techniques for composite restorations.
Speaker Biography: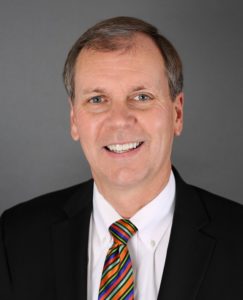 Douglas L. Lambert graduated from the University of Minnesota Carlson School of Management and the University of Minnesota School of Dentistry where he received the Outstanding Senior Student Award and the Quintessence Award. He is a Fellow in the American College of Dentists, International College of Dentists, Pierre Fauchard Academy, Academy for Sports Dentistry, American Society for Dental Aesthetics, and a Diplomat of the American Board of Aesthetic Dentistry. He has been recognized as one of the Top Educators by Dentistry Today for 16 consecutive years, and honored as a Top Dentist by Minneapolis/St. Paul and Minnesota Monthly magazines the past 15 years. Dr. Lambert is a Past-President of the Minneapolis District Dental Society, was Trustee to the Minnesota Dental Association for 6 years, and has been a delegate to the ADA. He has authored numerous articles, presented lectures and hands-on seminars nationally and internationally, and is part of the education team for the PostGraduate Course in Comprehensive, Esthetic and Implant Dentistry at the University of Minnesota School of Dentistry and the Catapult Group. He serves as an independent researcher for many dental manufacturers, and as the team dentist for the Minnesota Lynx of the WNBA. Dr. Lambert's practice in Edina, Minnesota emphasizes cosmetic, comprehensive, and sports dentistry. In his spare time, he enjoys relaxing with his family at their cabin and playing a little golf.
  Course Objectives:
At the end of this course, participants should be able to:
• Maximizing the use of contemporary caries detection technology
• Use of unique matrices to make composites easier and predictable
• Low shrink/low strain composites
• Tight interproximal contacts every time in posterior composites
• Creating full resin veneers as nice as porcelain
• Layering vs bulk fill
• Bases and liners: glass ionomers, flowables, or?
• Bonding agents: Total-Etch or Self-Etch?
• Single appointment fiber-reinforced direct composite bridges
• Aesthetic dilemma
Course Credit:
Approved for 6 hours of AGD Lecture credit.
Location & Time:
American Dental Association Auditorium
211 E. Chicago Avenue
Chicago, IL 60611
The Day before the CDS Midwinter Meeting
Registration: 7:30 am
Lecture: 8:00am-3:00 pm
Continental Breakfast and Lunch will be served.
Seminar Fees:
AGD Dues Paid Dentist   $ 95    $115 at the door
Non-AGD Dentist             $195    $215 at the door
Hygienist                            $75     $95 at the door
Dental Staff                        $75     $95 at the door
Dental Students                $20      $40 at the door
& Residents (Preregistration required)
ILAGD Past Presidents    $0
For questions contact:
Maureen Kugel, ILAGD Executive Assistant @ [email protected] or
Dr. Cheryl Mora, ILAGD CE Chair at [email protected] or 847-638-7223 (cell)
AGD dues paid status will be checked as of Feb. 15, 2019. Any Non AGD dentist may choose to apply his entire
registration fee to his first year AGD dues by submitting a completed AGD application on site. Ask for Dr. Cheryl Mora
or Maureen Kugel ([email protected]) for help in completing this process.
---
Acknowledgements:
Presenting a program of this nature is a group effort and would not be possible without the assistance of many
individuals and/ or companies. A complete list will be available at the course site.
---
---