Dental Students, Dental Residents & New Dentists
Four Complimentary Zoom Courses provided by the
Illinois Academy of General Dentistry
Resume Preparation & Interview Skills
Hosted in conjunction with Megan Walls of Walls Career Coaching
Tuesday, March 16, 2021 
7:00-8:00 pm Zoom Virtual Program
Mr. Rex Plamann
1 hour Lecture CE credit
Objectives of the Program:
• Develop a resume which will garner serious attention.
• Your network matters! When and how should I extend my network.
• The Interview: How to sell yourself with confidence.
• What do hiring managers want to hear?
• Interviews go both ways: What do you want to ask of the practice.
• When to ask for the job.
• Q & A.
Biographies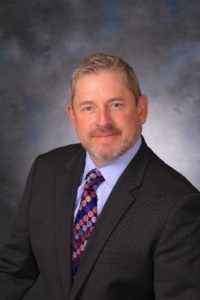 Mr. Rex Plamann, is a dental industry veteran representing "ddsmatch" in Greater Chicago and the northern Illinois market. With 30 years of experience, Rex brings a passion for the dental profession. During that time, Rex has built a strong knowledge base of how a dental practice operates by studying thousands of practices and practitioners. DDSmatch specializes in connecting buyers and sellers by integrating tremendous relationship capabilities, using a unique process for dentists "The Trusted Transition Process," supported by a robust website and professional advice.
Before joining ddsmatch, Rex served as a General Manager for 18 years at Patterson Dental in Cleveland, OH and Chicago, IL. He is a licensed Business Broker in the state of Illinois and is ready to uncover opportunities for clients he serves in the Chicagoland area. Rex is a 1993 Graduate of the University of Wisconsin- Madison, is an outdoor enthusiast, and lives in Elmhurst, IL with his wife and two children.
Registration :
Online registration is open now, select your tickets at the bottom of the page and "Add to Cart." The Zoom/Webinar link will be sent to participants the week of the course.
---
For more information contact Dr. Cheryl Mora, ILAGD Membership Co-Chair at [email protected]
or 847-638-7223 (cell)