Dental Students, Dental Residents & New Dentists
Four Complimentary Zoom Courses provided by the
Illinois Academy of General Dentistry
OR SIGN UP FOR THE COURSES YOU WANT TO ATTEND INDIVIDUALLY
Finding the Right Associateship for YOU plus Important Market Trends
Thursday, March 25, 2021 
7:00-8:00 pm Zoom Virtual Program
Mr. Rex Plamann
1 hour Lecture CE credit
Objectives of the Program:
• Associateships: Discover what is critical to uncovering a successful associateship. What ingredients are needed to support a rewarding role. What pitfalls to avoid which may result in a failed associateship.
• Compensation Trends in Associateships.
• Where do you want to work? Urban vs Suburban vs Rural.
• Employment Contracts: What you need to know.
• Learn about other opportunities and how they differ in levels of Control and Investment for YOU.
• Discuss the state of the dental market: Trends with job opportunities. Practice acquisitions and the DSO influence.
• Q & A.
Biography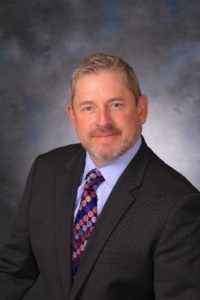 Mr. Rex Plamann, is a dental industry veteran representing "ddsmatch" in Greater Chicago and the northern Illinois market. With 30 years of experience, Rex brings a passion for the dental profession. During that time, Rex has built a strong knowledge base of how a dental practice operates by studying thousands of practices and practitioners. DDSmatch specializes in connecting buyers and sellers by integrating tremendous relationship capabilities, using a unique process for dentists "The Trusted Transition Process," supported by a robust website and professional advice.
Before joining ddsmatch, Rex served as a General Manager for 18 years at Patterson Dental in Cleveland, OH and Chicago, IL. He is a licensed Business Broker in the state of Illinois and is ready to uncover opportunities for clients he serves in the Chicagoland area. Rex is a 1993 Graduate of the University of Wisconsin- Madison, is an outdoor enthusiast, and lives in Elmhurst, IL with his wife and two children.
Registration :
Online registration is open now; select your tickets at the bottom of the page and "Add to Cart"
The Zoom/Webinar link will be sent to participants the week of the course.
---
For more information contact Dr. Cheryl Mora, ILAGD Membership Co-Chair at [email protected]
or 847-638-7223 (cell)