Dental Students, Dental Residents & New Dentists
Four Complimentary Zoom Courses provided by the
Illinois Academy of General Dentistry
OR SIGN UP FOR THE COURSES YOU WANT TO ATTEND INDIVIDUALLY
Navigating Student Loans
Tuesday, April 6, 2021 
7:00-8:00 pm Zoom Virtual Program
Ryan J. Lies, CPA, MST
1 hour Lecture CE credit
Objectives of the Program:
Provide you with more information so that you are better prepared to make better decisions relating to student loans and financial matters
Vocabulary
Types of Loans and Repayment Plans
Budgeting
Consolidation & Refinancing
Common Concerns, Questions, and Comments
Biography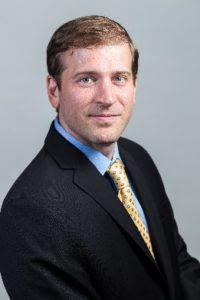 Ryan Lies, CPA, MST is a Licensed & registered CPA in Illinois that focuses on the dental profession. He earned his Master of Science in Taxation from DePaul University. Ryan has over 12 years of experience and he has helped his clients navigate the complexities of the tax code along with managing their dental practices. He enjoys teaching clients about the business aspect of their practices. His goal is for dentists to be informed and prepared to make the business decisions that they will face, with less stress, uncertainty, and anxiety so that they can focus on doing dentistry. When Ryan is not practicing, he enjoys traveling with his wife Vanessa Casanova, taking their rescue dog Sadie to the many Chicago area dog parks, and competing in a Chicago metropolitan handball league.
Registration :
Online registration is open now; select your ticket at the bottom of the page and "Add to Cart."
The Zoom/Webinar link will be sent to the participants the week of the course.
---
For more information contact Dr. Cheryl Mora, ILAGD Membership Co-Chair at [email protected]
or 847-638-7223 (cell)